Daddy Cool
Book by Stephen Plaice and Amani Naphtali, songs by Boney M and Frank Farian
Shaftesbury Theatre
(2006)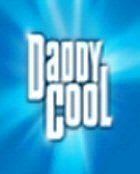 This new musical uses a well tried formula. Take the songs of a popular band from 20 or 30 years ago and build a story around them.
This worked fine for the likes of Abba, Queen and to a lesser extent Rod Stewart but the first concern that the producers will have had is whether German disco legends Boney M have the kind of reputation that will fill a large theatre night after night.
In fact, their confidence was limited, as this almost three hour production features hits songs from other artists in the Frank Farian stable such as Milli Vanilli and La Bouche (whoever they are).
The plot is based on Romeo and Juliet and the book is pedestrian, even for a pop group musical.
There are three star names on the billing and none has an extensive career in musical theatre. They may well also prove to be less starry than the backers would like.
Michelle Collins plays Ma Baker, named after the song. She is the hard as nails, matriarchal boss of a pole dancing club, whose every clichéd line sounds as if it has been borrowed from the actress's days in EastEnders.
25 years before the action takes place, Margaret as she then was, had tried to steal disco-dancing sensation, Daddy Cool from his West Indian wife, Pearl. She is sympathetically played by Melanie La Barrie who proves to have a superbly powerful voice.
As a comic pastor points out, the sins of the fathers are always likely to get visited on the sons.
We first see Pearl's boy Sunny enjoying a Caribbean carnival on his home island in the person of tiny nine year-old Khai Shaw, who even makes the leads in Billy Elliott look tall.
Soon though, he has aged 20 or so years as the part is taken over by the handsome, dreadlocked Dwayne Wint. He leads the Subsonic Crew, part gang part band who come up against The Blade Squad run by Davie Fairbanks as Benny Baker. The problems really start when Benny's sister Rose falls for Sunny and war is declared.
Much of the evening is taken up by renditions of old songs in new, often uninspiring arrangements accompanied by choreography that only excels when the half dozen leading dancers are to the fore. They are tremendously energetic and very talented but do not receive the support that they deserve.
Dwayne Wint makes a nice romantic lead although his voice is underpowered and this is exacerbated by the sweet soul singing of Camille Beeput in their duets.
It is unusual that the three stars whose names are being used to sell the show do not include either its Romeo or Juliet (or Sunny and Rose in this case).
Michelle Collins has found herself in exactly the same position as Jerry Hall in High Society at this theatre at the end of last year. She has been used for her reputation and this does not guarantee an ability to sing, dance or even act like a headliner.
Much the same could be said for Javine, an almost winner on Pop Idol and also ran in the Eurovision Song contest. She looks pretty enough but her voice is nothing to write home about and the acting and dancing should not even have earned her a place in the chorus on a West End stage.
Almost saving the day is Harvey, not Jimmy Stewart's invisible white rabbit but the star of hip hop band So Solid Crew. He has great charisma and stage presence and when he sings, the show comes alive. He plays Shake and is greatly helped by his sidekick Flow. The latter part is played by Richard 'Lianhart' Francis an impressive beatboxer or vocal percussionist.
This kind of show is rarely distinguished by the writing and lives or dies on the musical nostalgia of its prospective audiences. A lot of money has gone into the large cast and John Morrell's colourful design which culminates in a fantastic voodoo scene worthy of any West End production.
This leads into an encore that reminds you of the catchiness of Boney M's greatest hits and has its audience, who included Sir Cliff Richard, Tony Blackburn and Christopher Biggins on opening-night, dancing in the aisles and singing along.
The finale has a quartet singing Brown Girl in the Ring dressed as the originals, two of whom then appeared on stage. At that point, one began to wonder whether a trip to see a tribute band might not be a more rewarding experience.
Reviewer: Philip Fisher