Dame Diana Rigg - No Turn Unstoned

Assembly Checkpoint
–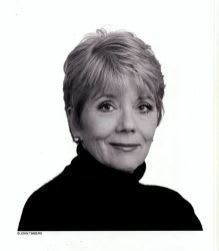 Dame Diana Rigg has long been a theatrical institution and has attained even greater fame through her appearances in Game of Thrones.
It is therefore no surprise to see long queues snaking down the street before this affectionate homage to the stage.
While the book after which this performance is named largely focuses on bad reviews meted out to thespians across the ages, this reading is slightly different.
Dame Diana, using a script rather than speaking her lines directly, relates a selective history of acting from the ancients to modern times, stopping to bring in witticisms from critics and other cynical observers, while also drawing on some of the best anecdotes from her book.
The biggest area of concentration is inevitably the performance of works by Shakespeare though much else is covered with American critics such as Dorothy Parker delivering the best lines.
All of this makes for an enjoyable recital which benefits greatly from the actress's personal memories of acting with the greats of the past and present. There is also a brief Q&A, allowing a few of we mere mortals to commune with a great Dame.
Reviewer: Philip Fisher