Dance Nation
Claire Barron
Almeida Theatre
–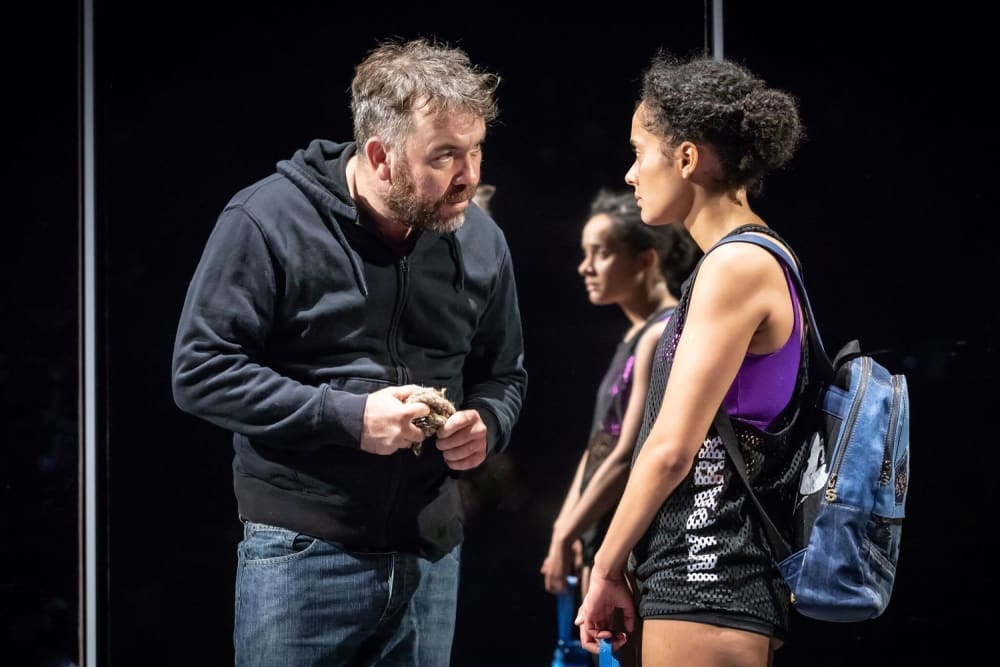 This rather quirky American import manages simultaneously to be a coming-of-age drama featuring a team of 13-year-old dancers and an oblique state of the nation commentary.
As quickly becomes apparent, the overriding theme is society's constant desire to make every one of its members a winner at all costs, whatever the competition.
In the case of the young, mixed-ability dance team from Harrington, Ohio, despite the somewhat superficial efforts of dance teacher Pat played by Brendan Cowell to emphasise teamwork, he knows as well as anybody that the way to the top for a team today is almost always to discover and capitalise upon the talents of one really special performer.
In this case, that is Karla Crome's Amina. She becomes a focal point for the drama along with her best friend, nervous Zuzu, played with great sensitivity by Ria Zmitrowicz. Where the latter dances well for her age, Amina is something far out of the ordinary with the chance to excel at national level and, quite possibly, make a career on Broadway.
After an initial casualty, six girls and Luke, the token boy, strut their stuff in an attempt to take the leading role in a competitive dance piece about Gandhi, which is intended to help them to gain a better understanding about the ways in which selflessness can benefit society.
Unfortunately, it also provides a counterpoint in that there can only be one Gandhi, emphasising selection and elitism, which has become the be all and end all of politics, business and almost every other aspect of society in the United States but also most other countries today.
One of the strengths of this piece, quite possibly owing a considerable amount to the efforts of director Bijan Sheibani, is the way in which a cast of varied sizes, ages and races manages to persuade the audience that they are 13-year-olds, filled with shyness, embarrassment and a giggling curiosity about sex.
In particular, Claire Barron has a knack of catching and conveying the weaknesses and sensitivities of girls (and a boy) on the brink of adulthood, combining much of the innocence of childhood with a desire to move on in the world and become fully fledged citizens.
Dance Nation occasionally seems a little formulaic as it gives the various contestants their own moments in the spotlight but this is a play that is constantly witty, intelligent and can be deeply moving.
Reviewer: Philip Fisher