Dance: Sampled

The Lowry, Sadler's Wells and Birmingham Hippodrome
The Lowry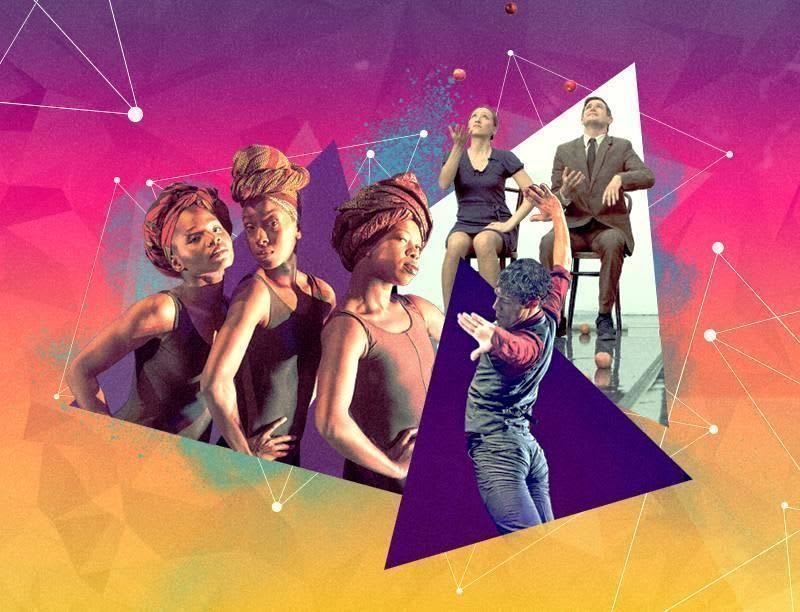 Dance: Sampled, the showcase curated by Sadler's Wells, Birmingham Hippodrome and The Lowry, returns to the north for 2018 with its varied programme of genres and performers. This year, it's an even more eclectic selection that fully delivers on its promise to introduce audiences to new styles of dance.
The opening piece from Uchenna Dance is one of the most empowering things I've ever seen on a stage. Taken from their full-length show The Head Wrap Diaries, this bold and exuberant fusion of contemporary, African and club styles sees the all-female ensemble throw some serious shapes whilst skilfully turning squares of colourful fabric into head wraps, skirts, and scarves. It's a fantastic start to the show, full of life, energy and femininity.
Equally crowd-pleasing is the solo flamenco piece from Jesús Carmona, which combines eye-wateringly fast footwork with agile, balletic movements. His captivating performance is accompanied by traditional singing and guitar onstage.
It's a bit of a stretch to include juggling in a dance showcase, but Smashed—from circus company Gandini Juggling—makes for a fun and quirky finale. Created to commemorate Isaac Newton, the central element of Smashed is the constant juggling of apples, set to jaunty songs from the 1930s and '40s. This is interposed with slapstick comedy, as the performers try to sabotage each other, solo tricks and a messy, anarchic conclusion involving smashed crockery.
Contemporary dance has a strong presence in the programme: reigning BBC Young Dancer champion Nafisah Baba performs her winning solo, in which she moves like a marionette held up by invisible strings. Humanhood's atmospherically spotlit Zero borders on ritualistic, a duet that slowly gathers momentum to rhythmic drumbeats and the sound of the wind.
Far From the Norm represents hip hop with 60 Sec, their fast, fluid style of movement—showcased by six incredibly talented performers—unconventionally set to classical music and delivered without swagger or ostentation.
Two performances from Scottish Ballet complete the programme, with the Sugar Plum Fairy pas de deux from The Nutcracker first. It's a challenging duet at the best of times, and a particularly tall order for dancers to perform cold and without any of the magical trappings of the full-length work, and the result is lacking in both technique and confidence. The duet from Sibilo, however, is a witty and slickly executed piece that pairs two male dancers with a suit jacket, challenging conventional expectations of what ballet is.
Dance: Sampled is a diverse and enjoyable celebration of dance in an accessible format, a formula that is sure to succeed for years to come.
Reviewer: Georgina Wells