Dance 'Til Dawn
Karen Bruce, Vincent Simone, Flavia Cacace
Adam Spiegel
Opera House, Manchester
–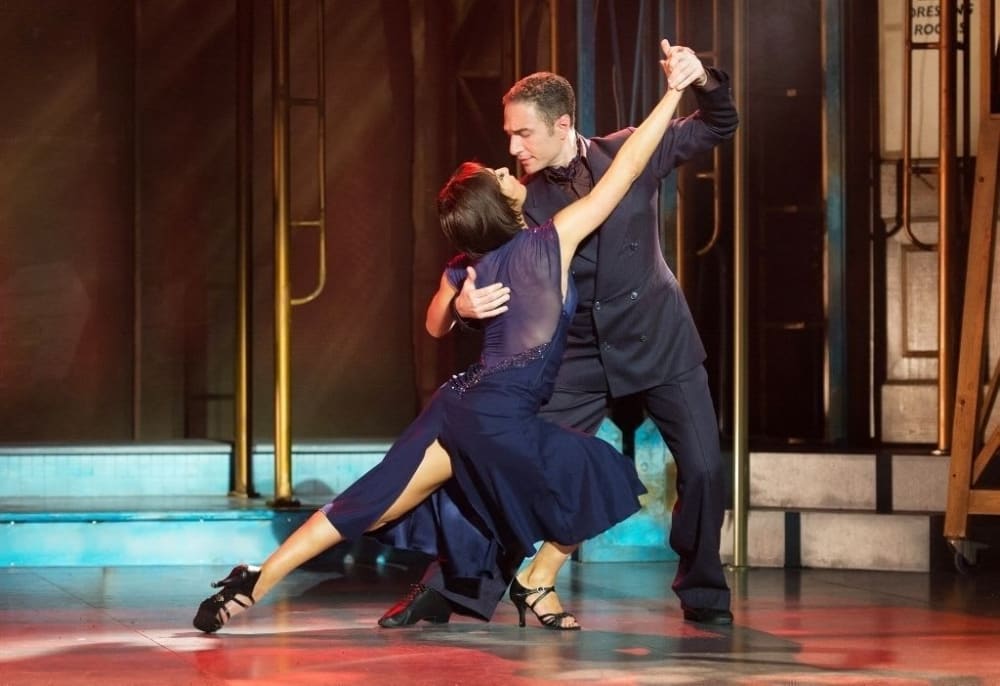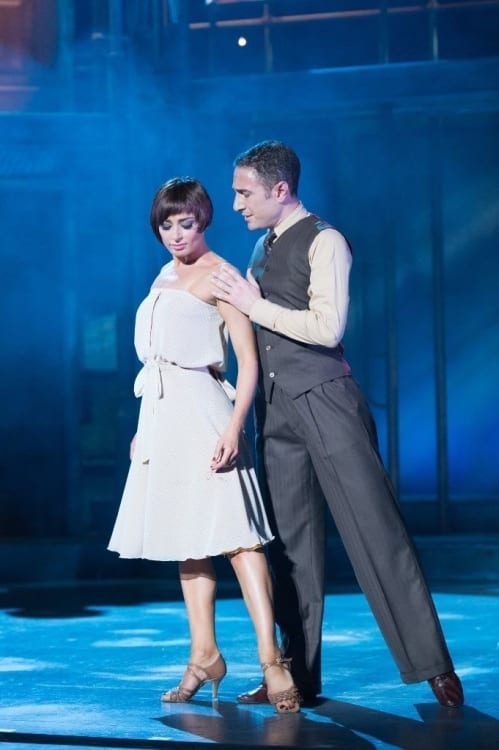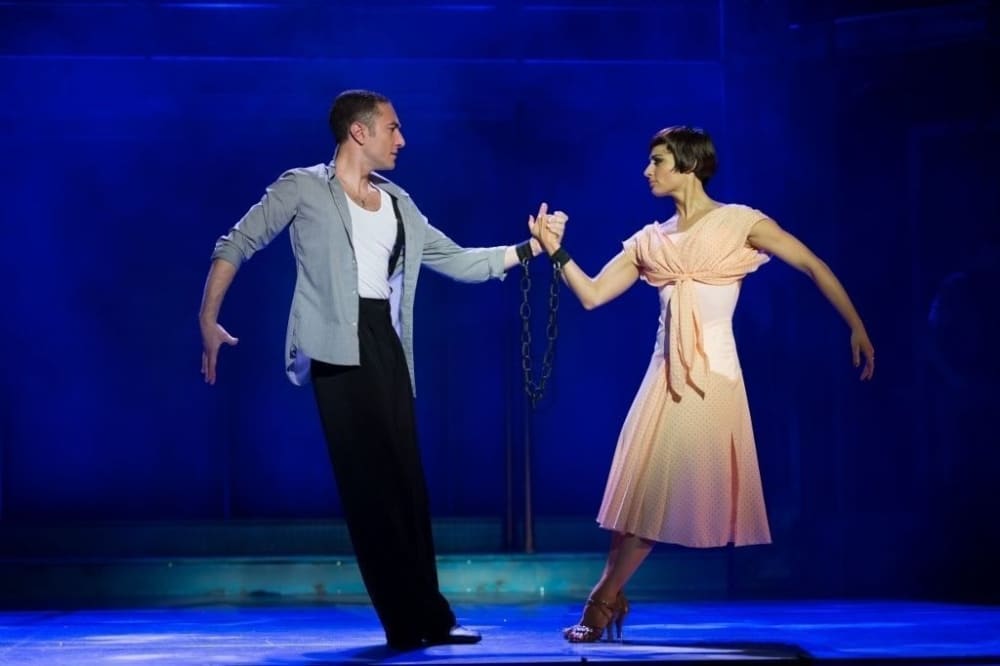 Float the idea of a musical theatre show wrapped around ballroom dancing a few years ago... and your own feet would not have touched the floor.
In the meantime of course there's been the TV phenomenon of Strictly Come Dancing resulting in a whole new A-list of Saturday night celebs.
Inevitably it led to all sorts of branded 'spin-offs' from the show, and easily the most effective—and affecting—was Midnight Tango, starring two of the most charismatic professional dancers, Vincent Simone and Flavia Cacace.
It enjoyed three national tours (and even, jointly, won the dancers Rear Of The Year awards!). Thankfully we haven't seen the back of them yet.
But whereas the Midnight show was a tango-infused ballet, they're now up 'Til Dawn in a very different type of dance theatre.
With the same director and co-choreographer, Karen Bruce, the trio have pretty well begged, borrowed and occasionally blatantly stolen the best bits from dozens of other shows to come up with a thoroughly-entertaining 90 minutes of fun, colour and stunning dance.
The screwball story may just lay on the film noir pastiche too heavily, but the humour is sharp enough; Vicky Gill's costume designs even more elegantly cut; and the music choice wisely avoids getting stuck in a 40s groove, and instead mashes up modern pop amongst the standards.
When it comes to the dancing, the show's stars are left to their own unique devices, widening their repertoire across all ballroom styles, but saving the best to last with a quite sensational tango finale.
Even before that, there are individual dance moves that draw their own applause, and one in particular that induces a heart-stopping gasp from the audience.
Vocalists Oliver Darley and Abbie Osmon add their own sheen to the show, the latter stating the blindingly-obvious with her shapely blues singing of the classic "I'm A Woman".
Whatever Vincent and Flavia may think of next in the dance line, you would be out of step to miss this show.
Reviewer: David Upton