Dancers: Behind the Scenes at The Royal Ballet
Andrej Uspenski
Oberon Books
Released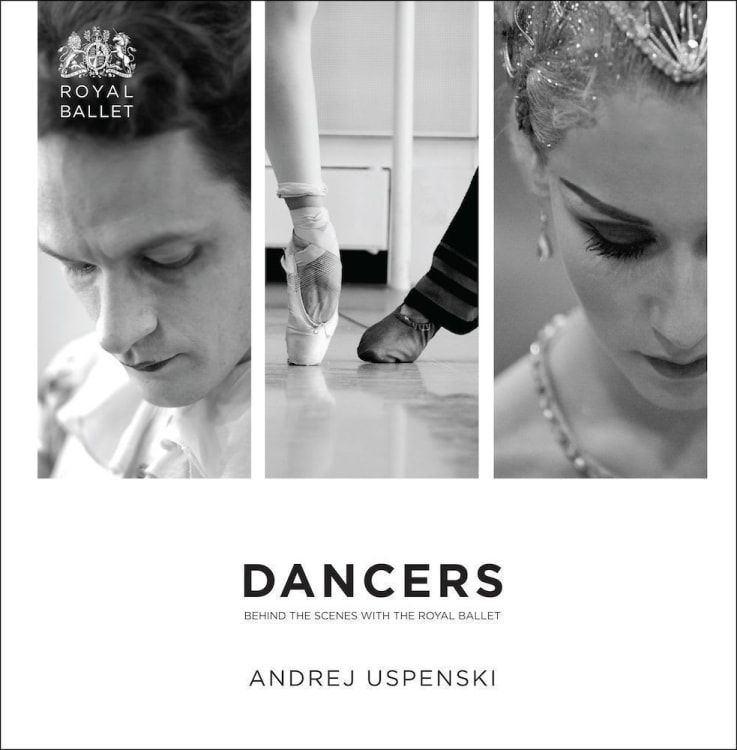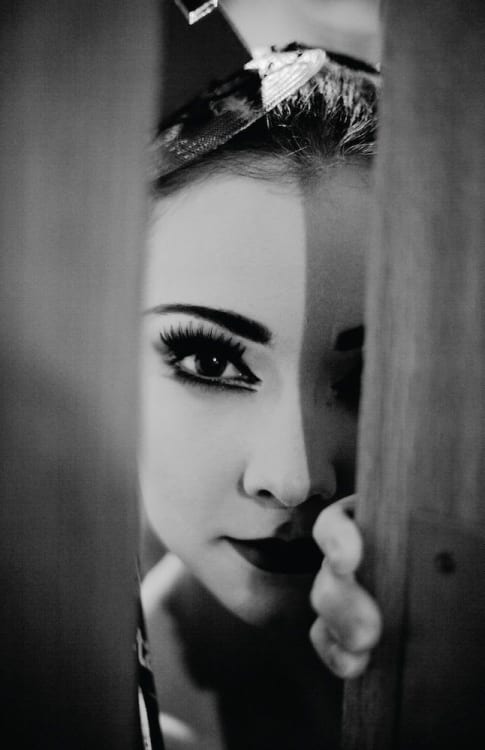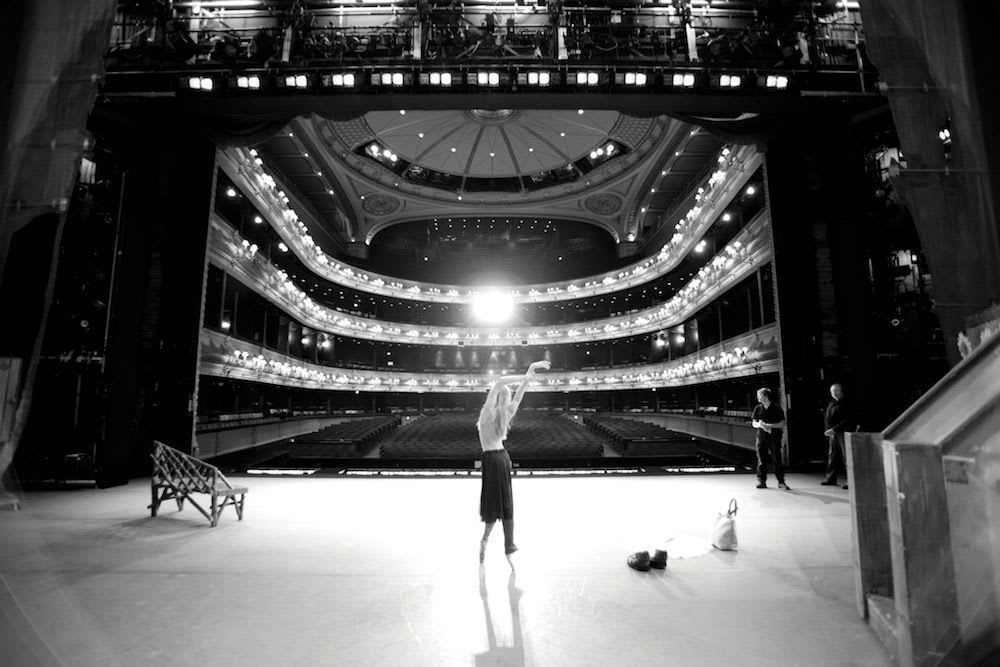 Andrej Uspenski, first artist with the Royal Ballet, has produced a book of photography, Dancers: Behind the Scenes at The Royal Ballet, indispensible to balletomanes. Many dancers have second strings to their bows, some become administrators, artistic directors, choreographers, designers, actors, and, inevitably, many take up photography.
A passion for photography and a father with a photographic studio, Uspenski has spent the last two years photographing his fellow dancers backstage, in studio and stage rehearsals, in cluttered dressing rooms, in various stage of undress, in sweat suits and work clothes, at the barre, in the corridors, in the wings, in unguarded moments, uninhibited, used to being scrutinised and photographed.
Flexing feet, staring into mirrors, lounging, in repose—or collapse—in earphones, warm-up layers, stretching, feet up on boxes of files, pensive, concentrating, in a world of their own. Dancers and balletomanes will recognize this world very well, and will enjoy the close-up detail—though there is no sign of Polunin's famous tattoos—amongst the fuzzy focus and blinding lights.
Double page spreads, unusual angles, and intimate moments mingle in this commemorative large format, very much a Royal Ballet imprint, more than two hundred photographs celebrating a world beloved and aspired to by many.
Two thirds of the book's unnumbered 144 pages are given over to the black and white unglamorous, daily grind world of the dancer, leading to the Technicolor public face of performance, the pay-off, dancers in costume and face paint peeking from behind the stage curtain, in full flight, taking bows.
Visiting teachers, guest artists, and principals share space with hard-working corps de ballet, not all of whose faces will be familiar even to Royal Ballet regulars. Uspenski captures fleeting moments of an ephemeral art form, fixing it in time and place, London's Southbank skyline visible through the studio windows.
A sizeable coffee table book (hardback priced at £35), with a foreword, an acknowledgement, a list of featured subjects, Uspenski lets his soft focus photographs speak for themselves. Though maybe a little more explanatory text would embrace a wider readership.
Reviewer: Vera Liber