Dandelion (Covid Monologues Vol 3)
Phil Meeks
Elysium Theatre Company
YouTube
–

Listing details and ticket info...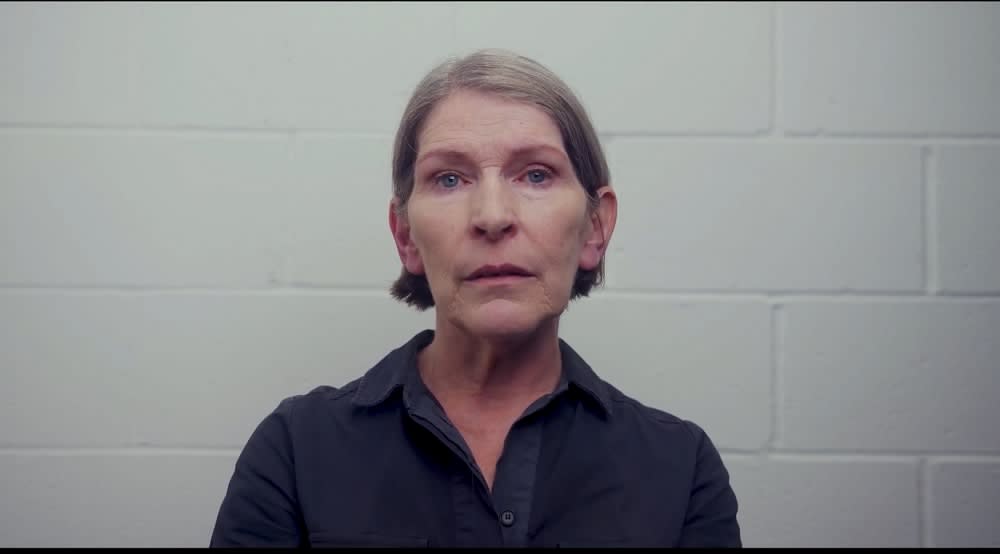 The depiction of insanity in Dandelion is made all the more disturbing by the understated manner of the presentation.
Alone in her prison cell, Beatrice (Jacqueline Phillips) recalls the events which led to the murder of her psychologically dominating and controlling husband. Precisely spoken and very calm, Beatrice seems rational but the fact she is talking to a dandelion seed suggests this may not be the case.
Jacqueline Phillips's performance is so understated as to be almost abstract. There is the impression Beatrice has suppressed her emotions for so long she retreated from reality some time ago and is comfortable in her own imagination. Beatrice is a complex character; while one might sympathise with her for enduring an abusive relationship, she is not particularly likeable. Phillips gives her a superior and somewhat sly and self-deluding personality, remarking her father was respected having built up a butcher empire on cheap cuts and offal. Yet there is an underlying sense of desperation arising from unfulfilled hopes and disappointment.
Although there are few surprises in Phil Meeks's script—it is easy to guess the nature of Beatrice's neighbour who serves as a catalyst—the off-centre approach is constantly engaging. The tone is tasteful but cruel: Beatrice's husband pronouncing her name like an olive pit is lacerating the roof of his mouth. Even Beatrice's desperation is understated: calmly describing her situation as treading water trying not to drown with only the occasional mention of a possible child to give her hope.
Director Jake Murry sets a tone of washed-out elegance. A piano plays discreetly in the background and Beatrice's precise speech patterns are like a headmistress. Yet her psychosis is chillingly apparent in her fixed stare and dry, emotionless recollection of the murder. The lack of passion is, in itself, frightening as Beatrice becomes calculating, carefully devising her legal defence.
Dandelion is a disturbing portrayal of someone who may have become unstable long before an act of violence made it apparent.
Reviewer: David Cunningham