In a Dark Dark House
Neil Labute
Almeida Theatre, Islington
(2008)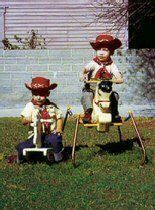 This is the fourth Neil Labute play to open in 2008 and between them, they give a pretty good feel for the writer's work.
The undoubted highlight was Fat Pig, the weight discrimination comedy with much greater reach, which closes at the Comedy as In a Dark Dark House opens.
Once again, Labute's subject here is the claustrophobia of relationships, this time with homosexual overtones derived from a troubled childhood.
In many ways, apart from its length, In a Dark Dark House could have been an addition to his early triptych, bash: latter-day plays. It explores damaged men who are seemingly homophobes and seek catharsis. There are, though, a couple of twists in its tail.
The setting, designed by Lez Brotherston, could hardly be more idyllic, a lush garden with a park bench. However, the jungle-like undergrowth behind turns out to have great symbolism for two brothers.
Steven Mackintosh plays Drew, a lawyer whose wealth has come at the cost of disbarment from his profession. However, the garden belongs to a "psych hospital" where the scarred family man has wound up after a drunken jaunt with a girl went badly awry.
He is visited by his elder brother, Terry. The war veteran turned security officer has been called in to bail out his brother by verifying tales of abuse by a family friend in childhood.
It soon becomes apparent that the roles are misleading, as Terry needs at least as much help as his brother, always ready to dissolve into inexplicable rages on the instant.
The second of the three scenes takes place at a crazy golf course where Terry chats up the 15-year-old manager, Jennifer played by American actress Kira Sternbach.
She has that precocious childhood mix of fear and bravado always associated with Nabokov's Lolita with the adventurous element eventually coming out on top. We understand the risk that she unwittingly takes when her connection with Terry emerges far better than she does.
The tearful final scene allows the brothers to tell some home truths and possibly begin to live more honest and open lives.
Michael Attenborough draws out a limited plot for almost two hours, during which two troubled souls are exposed. The problem might be that this is territory that Neil Labute has used so often, that there is not necessarily all that much more for him to say, especially as Sam Shepard, David Mamet and even Harold Pinter have also been in the vicinity on so many occasions.
Reviewer: Philip Fisher