Day of the Flymo
Paddy Campbell
Live Theatre Company, Newcastle
Live Theatre, Newcastle
–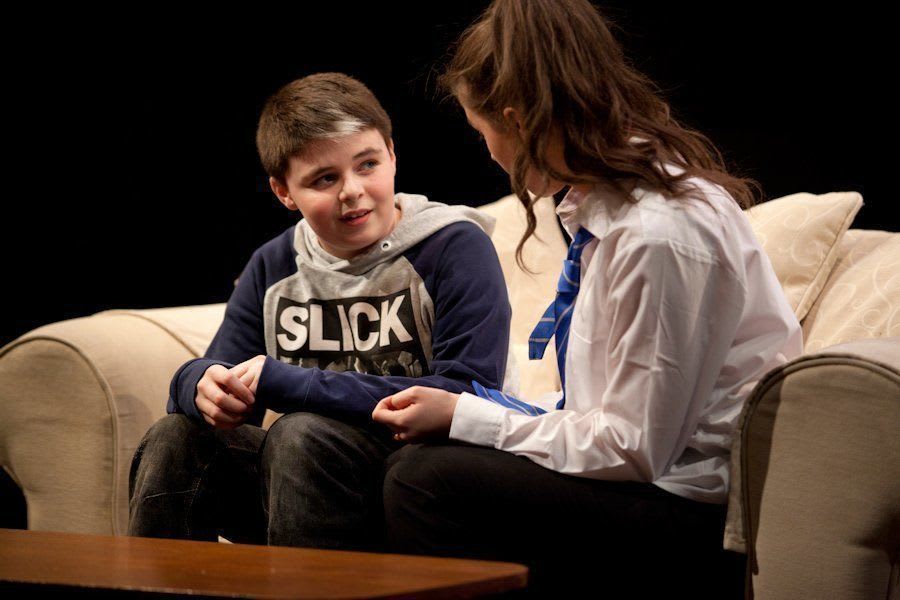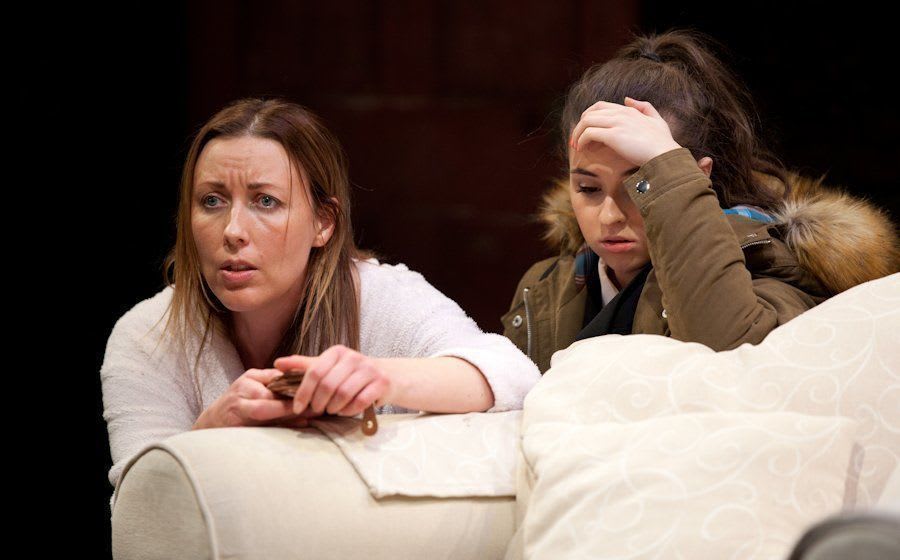 Few would claim that Paddy Campbell's play is as ambitious as his debut for Live Theatre in 2013.
Wet House was almost incandescent in its effect, a searingly powerful, brilliantly written acted and directed creation of such intensity that it blazed a trail through the region's theatre world, gathering several awards in its wake.
It was both issue-based but transcending any limitations of the imagination which that phrase might imply. My fear was that it may, in the way Citizen Kane's reputation snapped at the heels of Orson Wells for his entire career, dog the writer's future - if you'll excuse the terrible pun.
I doubt it will. Campbell will write more great stuff. Day of the Flymo isn't quite in that category, but we need to see the context. This was written for Live's youth theatre. Three of the five actors are teenage members of that same youth theatre, and it is directed by Paul James who launched Live's youth theatre and since l998 has been Associate Director of Education and Participation.
So if I say the play, also issue-based, has a greater sense of functionality and never flies as high or as free as Wet House, that's understandable. Few plays will.
The subject matter is children in care (again drawn from the author's personal work experience) and the main protaganist Liam (14 year old Kalem Patterson), is a disruptive 12 year old, possibly bi-polar and/or autistic whose behaviour has driven to despair his single mum Karen (Jill Dellow) and also his sister Becca (Tezney Mulroy). Liam's idea of fun is to spear a bee with a pin and dangle it on a thread. He rants about the house like a turbo-charged Formula One machine and occasionally stabs the cushions to death with a sharp knife.
Akemnji Ndifornyen plays the social worker Ben, sympathetic but increasingly tangled up in bureacractic ineffectiveness as Liam spins ever further out of control. Cleverly the audience see Ben both as a human being but also as part of the machine when, like a quasi-narrator he stands and quotes the jargonese of the official social worker's reports to us.
Sophie Pitches plays the young girl Clara from the 'nice' middle-class environment fleeing a monster of a father. She joins up with Liam as he escapes from the home he is sent to.
The home incidentally has been outsourced to the private sector and rakes in £3,000 a week for every child it handles.
"£3,000?" yells the despairing Karen. "An extra £30 a week could sort us out here!"
Liam's angry father eventually returns, (he's not seen on stage) and in the developing row, Liam, in an echo of the earlier knife scene, stabs him. Liam goes for trial as the final scene ends.
It's played out on Phil Green's low-key domestic set. The main role is a huge responsibility for an actor of such tender years, requiring an energy and intensity sustained throughout the entire 80 minutes. Patterson manages to show, without condescension, both the character's destructability and his humanity. If occasionally he speaks overfast it is possibly the necessary fuel for his continuous velocity.
There is humour too though the friendship between the working class Liam and the middle-class Clara I found slightly manufactured. All three young actors show a stage maturity beyond their years (benefiting no doubt from Dellow and Ndifornyen's accomplished performances and experience).
They say the second album is often a problem. Also possibly the second play once the bar has been set so high by the first. Campbell's a quality writer and once again we sense his creative sense of injustice at a system that simply does not serve humanity. He has no easy answers for there are none. And the playwright's task is to shine the light, to reveal the true situation. So on some levels the production is highly effective and comes from a knowing voice, though no character here will stay indelibly in the mind as did Chris Connel's brutal carer Mike or Joe Caffrey's tragic-comic drunk Dinger in Wet House. Such multi-dimensional theatre is rare.
This piece was premiered by Live in the Spring for three nights to sell-out audiences, no doubt prompting this rerun. And with only two of the five actors professionals, I suspect economics may also have played a part.
Reviewer: Peter Mortimer