Daytona
Oliver Cotton
Park Theatre
–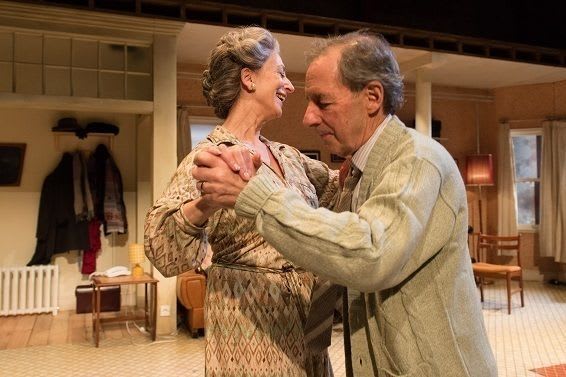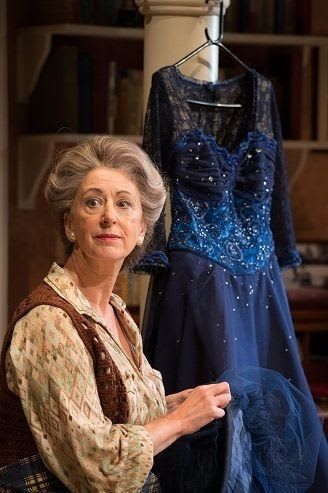 Having had a long and successful career as an actor, Oliver Cotton has also begun to try his hand at writing for the stage.
Although he has produced a fair amount of work for TV and films, Daytona is only his second full-length play after his exposé of the film world, Wet Weather Cover. It rather betrays his background, peaking in long speeches that allow a cast led by Maureen Lipman to show off their skills.
However, in order to achieve this, Cotton asks audience members in Park 200 to suspend an awful lot of disbelief.
The drama takes place in 1986 at the Brooklyn apartment shared by Elli and Joe, played by Miss Lipman and Harry Shearer. They are a sprightly, happily married couple in their seventies who are intent on preparing for a seniors ballroom dancing contest.
Their bland waltzing is interrupted by the arrival of Billy, Joe's long lost brother and business partner, who had mysteriously disappeared 30 years before.
John Bowe's character is a badly-dressed live wire who chats away chirpily enough before announcing that he has just murdered a Nazi war criminal in Daytona Beach, California, then driven for two solid days from the other coast of the States.
A prospect for America's most wanted then gets into a Death and the Maiden-style debate about how one can be sure that a man seen half a century on really is guilty of genocide rather than an elderly innocent who happens to look vaguely like the mass murderer.
Billy has apparently crossed the country not for reconciliation but to ask Joe to travel back with him and identify the body as the camp slaughterer whom they both feared all those years ago.
The plot then drifts away to a different debate about identity, as Billy explains that he lost his own, courtesy of a dead child, rather like the hitman in Day of the Jackal.

By the interval, it is easy to see that the brothers have little in common. What is harder to understand is why, with a nationwide manhunt in process, either Joe or Elli doesn't just call the police?
The set piece between Billy and Elli provides another rather hackneyed revelation and considerably more heartache than one might expect in the wake of an announcement of cold-blooded murder.
What emerges is a lightweight, soapy drama that is predictable and rarely challenges. It does at least allow the actors their speeches, Miss Lipman delivering to her usual standards, while both of the men have their moments.
Reviewer: Philip Fisher