Dead Dog in a Suitcase (and Other Love Songs)
Carl Grose with music by Charles Hazlewood
Kneehigh
Lyric Hammersmith
–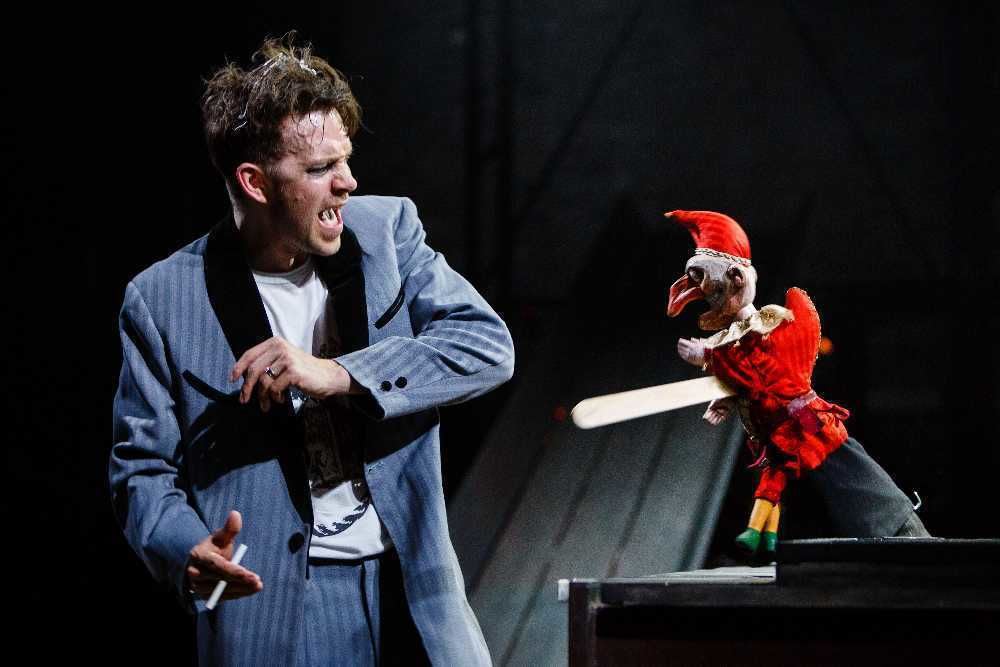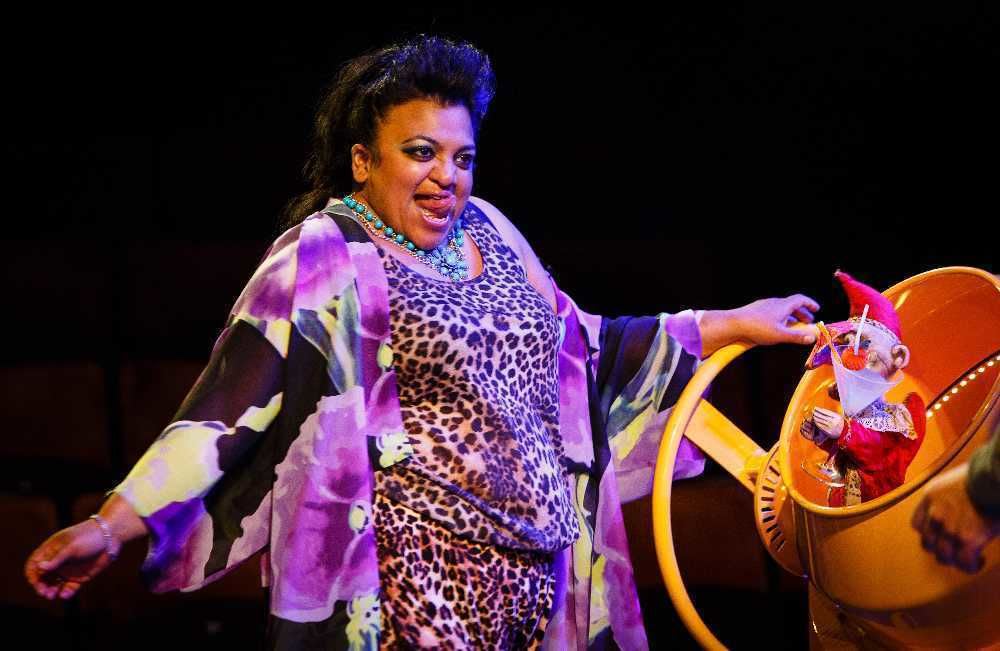 One thing that we know about Cornish company Kneehigh is that it will present material in an enjoyable, anarchic manner which is not quite like anything else currently available on the British stage.
A statement of intent in connection with this radical new interpretation of John Gay's The Beggar's Opera dedicates the production to "Joan Littlewood—iconic provocateur, Fun Palace creator and theatrical revolutionary."
That will give potential viewers a pretty good idea of what they can expect of this touring production, which after the Hammersmith run heads west to three English venues and then the Galway International Arts Festival.
Michael Vale's set looks like something out of Heath Robinson, working on several levels and rather spectacularly including both a slide and a fireman's pole (apologies if there is now a gender-neutral equivalent). The look is complemented by Sarah Wright's puppetry, Punch and Judy acting as metaphors for the activities taking place between the human actors.
Although it has been updated to London today, the story follows the basic structure of Gay's original. Raffish Macheath, played by Dominic Marsh, is a lovable petty criminal who will happily step up to contract killer status when required by his shady employers, Martin Hyder and Rina Fatania as Les and Mrs Peachum.
He sets in train an inexorable rollercoaster ride to anarchy by murdering Mayor Goodman (and his dog) on the eve of an election, much to the distress of the politician's violinist Widow, played by Patricja Kujawska.
In traditional vaudeville style, the dog ends up in a suitcase, which just happens to come from a set. Another is packed with cash, leading to some witty, old-fashioned confusion.
Macheath is pursued by Giles King's corrupt police chief Lockit, while getting loyal support from Georgia Frost playing the irrepressible and almost indestructible Filch.
The final element in a fun-packed story is the hero's love life. Not only is he two-timing the criminal and police chief's daughters Polly and Lucy (respectively the angelic-voiced Angela Hardy and Beverly Rudd) but he goes as far as to promise the earth to and then marry both.
However, with Kneehigh the story is only a small element of the entertainment. This is a company that believes in working its actors half to death, requiring physical theatre skills, acrobatics, slapstick, song and dance while playing up the visual elements wherever possible.
Charles Hazlewood's compositions parody many different musical styles, perhaps peaking with a very witty take on Madness in the band's pomp. However, there is everything from '80s pop through its contemporary equivalent via heavy metal, opera and much more.
The inventiveness is impressive but cannot quite sustain a 2½-hour running time, running out of steam a little before the end. Up to that point, this is a highly imaginative and novel evening that should have wide appeal to audiences of all ages.
Reviewer: Philip Fisher