Dead Funny
Terry Johnson
Vaudeville Theatre
–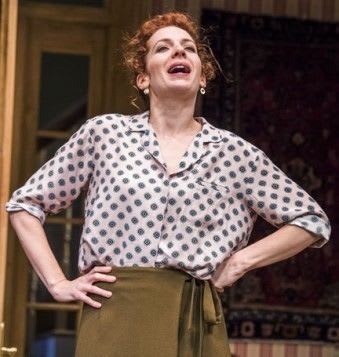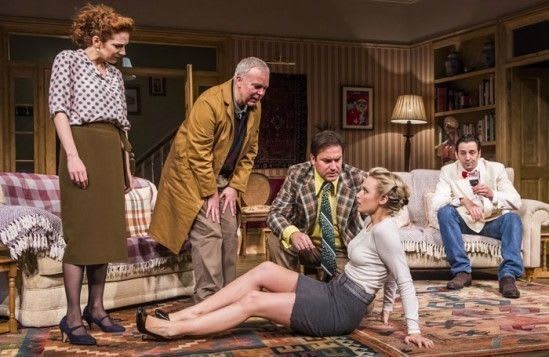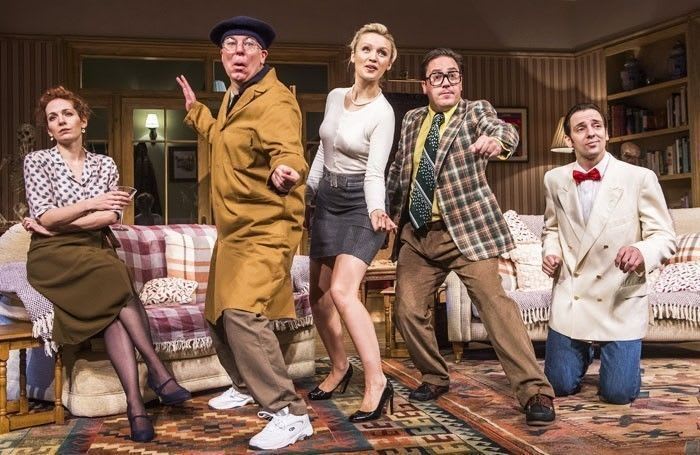 Depending upon your point of view, Terry Johnson's revival of his own play is either very dated or fashionably retro.
It runs on two different levels. First and foremost, Dead Funny is an affectionate homage to generations of British comedians who had already passed away when it was set, close to quarter of a century ago. From that perspective, it will mean little to anyone younger than around 45, unless they are addicted to catch-up TV or cut-price box sets.
The other strand, which remains timeless, is a rather tawdry comedy of sexual shenanigans, which in its closing stages becomes something a little deeper and sadder, without necessarily delivering any earth-shattering insights into life or love in the early 1990s or today.
The 2½-hour comedy opens as consultant obstetrician Richard played by Rufus Jones has an uncomfortable Wednesday evening encounter with his long-suffering wife Ellie, Katherine Parkinson.
The moving force behind the Dead Funny Society is suffering from the kind of issues that so amused devotees of his idols—below the belt (and in the mind).
They are interrupted at a delicate moment by Steve Pemberton, sympathetic as camp, closeted Brian, who has turned up unexpectedly with the devastating news that Benny Hill is no longer.
Roll on one week to a party in which the anoraks have the opportunity to drink a toast to the great (smutty) deceased. Thanks to a rival event, while hordes are invited few arrive. In addition to the previous trio, the group is made up of new parents Nick and Lisa, Ralf Little and Emily Berrington.
From this point on, the evening becomes a mixture of classic Ackbournian farcical marital mishaps and snippets of comic routines from the mid to late decades of the last century.
Ironically, despite reminders of so many classic routines, the best gags are one-liners written by Terry Johnson, while the pathos begins to hit its target, largely thanks to a towering straight (wo)man comic performance from Katherine Parkinson.
While Johnson and his cast inject a great deal of energy into the revival and there are a fair number of laugh out loud moments, Dead Funny has very little new to say. Harking back to the opening paragraphs of this review, it is largely likely to be appreciated by those that still think that comedy has never been the same since the passing of the likes of Sid James, Benny Hill, Frankie Howerd and Eric Morecambe.
Reviewer: Philip Fisher