Dead Man's Cell Phone
Sarah Ruhl
UCLU Runaground
Underbelly, Cowgate
–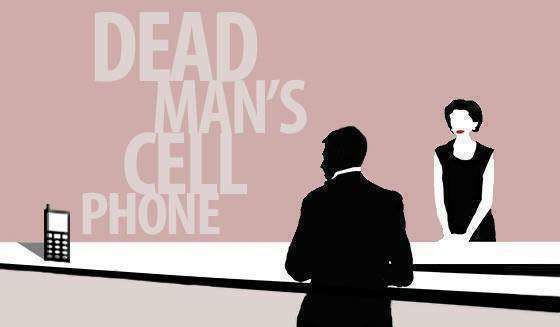 In a city where there is infinite choice, it is all too still rare to find an inventive but fully realised drama.
Sarah Ruhl has written a witty black comedy which opens as Bel Parker playing Jean realises that the only other person in a cafe where she is eating some soup has died.
She makes the mistake of answering Gordon's cellphone and her life changes as a result.
However, at the same time, so does that of the dead organ transplant salesman.
In 80 constantly surprising minutes, Jean meets Gordon's family and a number of other associates and even travels beyond the grave to commune with the dead man himself.
As well as amusing her audience, Miss Ruhl makes some pithy statements about contemporary life, American style in a highly enjoyable play.
While there is some fine acting particularly from those playing Jean and Gordon's Mother (Jordana Belaiche) and UCLU Runaground do a good job under the direction of Sophia Chetin-Leuner , given the writer's popularity it is high time that Dead Man's Cell Phone receives a professional premiere in the UK.
Reviewer: Philip Fisher