Dead Simple
Peter James, adapted by Sean McKenna
Joshua Andrews and Peter James in association with Paul Tyrer and Jamie Clark for The Booking Office
Theatre Royal, Nottingham
–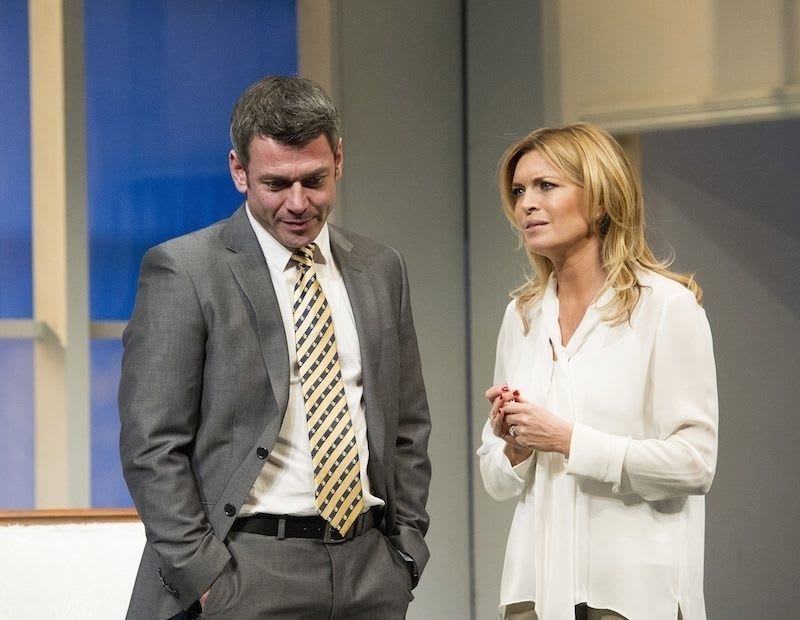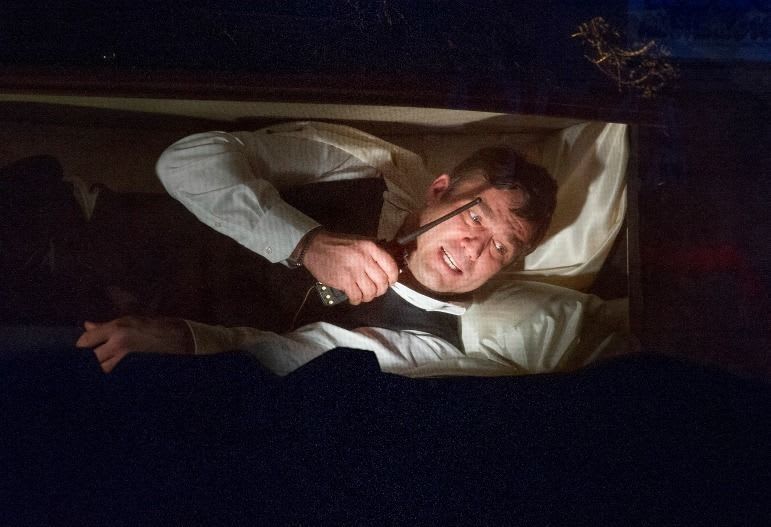 Peter James can hardly put a foot wrong at the moment. The best-selling thriller writer has sold millions of books and his 11th novel about detective Roy Grace is about to make an appearance on the bookshelves.
Last year, James's novella The Perfect Murder was turned into a stage show featuring Grace as a young detective constable in an early stage of his career. Now the Brighton-based writer's first book in the series, Dead Simple, in which Grace has the rank of detective superintendent, is on a tour of UK theatres.
There is so much going on in Dead Simple—murders, violence, terror, double-crossings and betrayal—that there is hardly the opportunity to get to know Grace's character in depth. All we see is a methodical crime fighter with occasionally unusual methods—he is not averse to calling in a medium—and whose wife has mysteriously gone missing.
James says he played a large part in casting Dead Simple and in Gray O'Brien he seems to have found the ideal Roy Grace, if the reaction of fans at a question-and-answer session after the performance is anything to go by. O'Brien gives us an educated, sometimes fiery character who manages to keep his personal problems in check.
Shaun McKenna, who adapted The Perfect Murder, and director Ian Talbot are again part of the creative team and produce a thrilling evening's entertainment. Having read the book, I had my doubts that some of the complexities of the novel could be recreated on stage, but the play succeeds admirably.
Dead Simple starts with Michael Harrison preparing for his stag night and warning his best friend and business partner Mark Warren not to get revenge for all the pranks Michael has arranged in the past. But Mark and his mates take no notice and decide to bury him in a coffin for a few hours. Their scheme backfires when four of them are involved in an accident and Michael remains underground in his chamber of horrors...
Jamie Lomas gives an excellent performance as Michael, his anguish and desperation at being unable to get out of the coffin earning him sympathy; his predicament is almost heart-breaking.
Tina Hobley smoulders as Michael's fiancée Ashley Harper, her reactions to various incidents appearing totally genuine although she cleverly masks her real intentions.
In a strong cast there is a terrific performance by Josh Brown in his professional theatre debut. He plays Davey Wheeler, a youngster with learning disabilities who loves American TV cop shows and displays a touching vulnerability when others take advantage of him.
Michael Taylor's set impressively depicts Harrison's swanky apartment, the forest where he is later buried and several other gritty locations.
The action rarely slows down as the play continually throws up twists and turns which literally make you jump.
Dead Simple grips you from start to finish. It is obvious Peter James has countless fans; it is dead simple his status will rise even further with this play.
In the question-and-answer session, James revealed he has been protective about how his central character is portrayed, which is why Roy Grace is yet to appear in films or on television. He also disclosed that another of the Roy Grace books will be turned into a stage production next year. I can hardly wait.
Reviewer: Steve Orme