Death and the King's Horseman
Wole Soyinka
Stratford Festival
Stratford Festival Theatre
From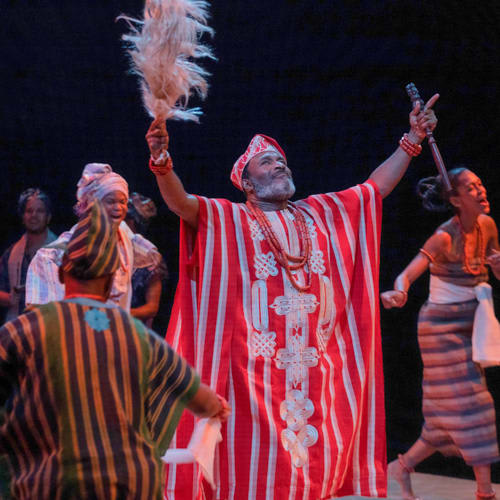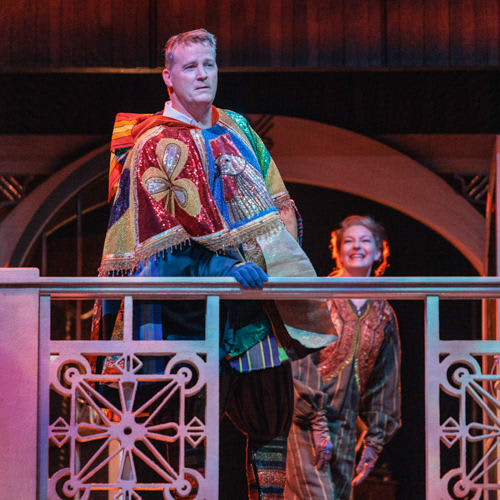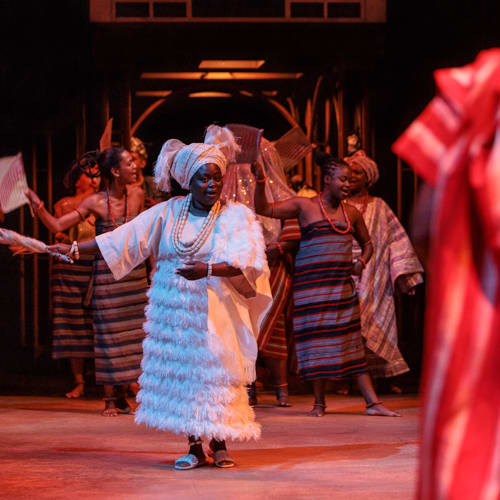 Stratford Festival in Ontario continues to provide a superb selection of high-quality drama to viewers around the world via its digital platform.
The latest offering, released to coincide with Black History Month, is Death and the King's Horseman, Wole Soyinka's 2½-hour-long drama set in wartime Nigeria and presented in lively fashion on a thrust stage.
Director Tawiah M'Carthy sets the scene immediately, with traditional song and dance from visitors to a local market during the Second World War.
Most of the opening interactions take place between Amaka Umeh as Olohun-iyo, a Praise-Singer and Anthony Santiago's Elesin, the eponymous Horseman to the King.
In a land where myth and ritual continue to hold sway, Elesin has a solemn duty. The King having died one month ago, his Horseman is obliged to commit suicide as preparation for accompanying his leader to join their ancestors.
In parallel, the ruling British colonials, primarily represented by Graham Abbey as the District Officer and Simon Pilkings with his supportive wife, Maev Beaty portraying Jane, rather than trying to understand what they see as their subjects, merely pontificate pompously, patronising and belittling the locals' religious practices as "mumbo-jumbo".
After the somewhat ineffectual Elesin has taken a young bride to enjoy on his last night, he prepares to meet his fate, disappearing into a cloud of dry ice.
The arrival of the Prince from back home ups the stakes for the Brits, forcing Pilkings to quell what he believes to be a riot and, in doing so, setting in train an inevitable tragedy.
At the same time, Elesin's son, a British-educated doctor portrayed by Kwaku Adu-Poku, returns, pleasing the colonials, who believe that the young man will help the natives to overcome their weird ways.
Predictably, little goes to plan in a play that is determinedly anti-colonial, the British coming across as unwittingly and unfeelingly dim, while the locals at least have a high sense of honour and historical understanding.
The dichotomy is driven home in the kind of closing speech that wins actresses' awards, delivered on this occasion with power and gusto by Akosua Amo-Adem as Mother of the Market, Iyaloja.
This is a really lovely, gripping production of a poetic play that makes some powerful political points without driving them home too unsubtly, at the same time as providing drama, humour and much colour, the last helped by Sarah Uwadiae's costumes and an impressive demonstration of physical acting skills from the whole company.
Death and the King's Horseman is available via the [email protected] web site as part of the Festival's 70th anniversary celebrations. Subscriptions cost $10 a month and allow access to a wide back-catalogue as well as five more productions from the recent season, appearing gradually over the next few weeks.
Reviewer: Philip Fisher