Death of a Comedian
Owen McCafferty
Soho Theatre, the Lyric Theatre Belfast and Abbey Theatre Dublin
Soho Theatre
–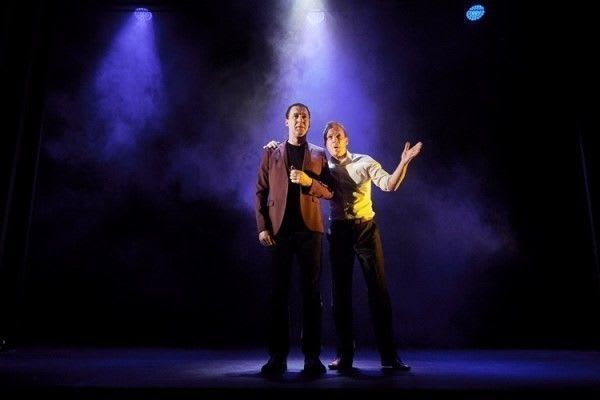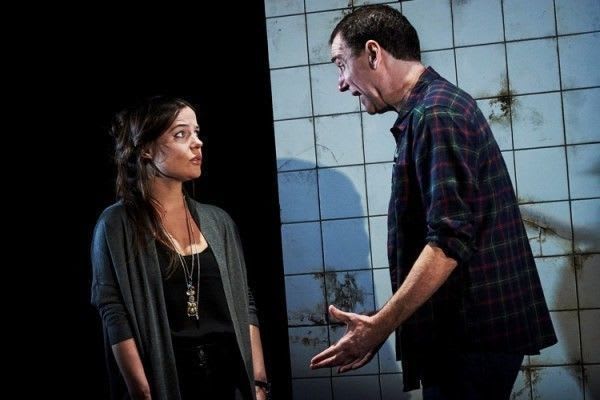 Before even commenting on Owen McCafferty's play itself, it is worth celebrating its unique genesis. The collaboration between Belfast's Lyric Theatre and the Abbey in Dublin (with Soho) represents a historic moment of detente for the two parts of Ireland.
Like the iconic Comedians by Trevor Griffiths, Death of a Comedian seeks to take the temperature of contemporary society through the medium of stand-up.
In this case, we enter as Steve Johnston, played by Brian Doherty, is trying to establish himself and work up a set with the loving assistance of his earnest girlfriend, Katie McGuinness taking the role of Maggie.
If anything, her belief in his abilities is even greater than Steve's own but she also regards the budding Irish joker's trade as a vocation, giving him an opportunity to express himself, while at the same time reflecting his personality and intellectual vision on stage.
The incipient career needs a shot in the arm, or in comic speak, "an agent" and who should turn up but Shaun Dingwall's Doug Wright, the doyen of comic agents as he modestly asserts.
As one might imagine, he is the kind of upstanding member of society who would make you count your fingers after shaking hands.
However, what the fast-talking, irresistible Wright offers is the chance to progress from dingy comedy clubs over pubs to the big time and, indeed, that is exactly what his grooming and script editing provides Steve.
The snag is that idealistic Maggie and materialistic Doug are far from seeing eye-to-eye and a kind of bizarre tug of love develops, with predictable results.
Death of a Comedian makes some pithy statements about the world and relationships today, while allowing us to hear vast swathes of Steve's act, often repeated several times during an evening under the direction of Steve Marmion.
The odd thing is that almost none of his observations or jokes made the Soho habitués laugh, begging the question about how he could have developed into a televised comic superstar.
As such, the piece feels very thin, with a handful of worthwhile points well spread through the 90 minutes.
Reviewer: Philip Fisher