Death of a Salesman
Arthur Miller
Royal Shakespeare Company
Royal Shakespeare Theatre, Stratford
–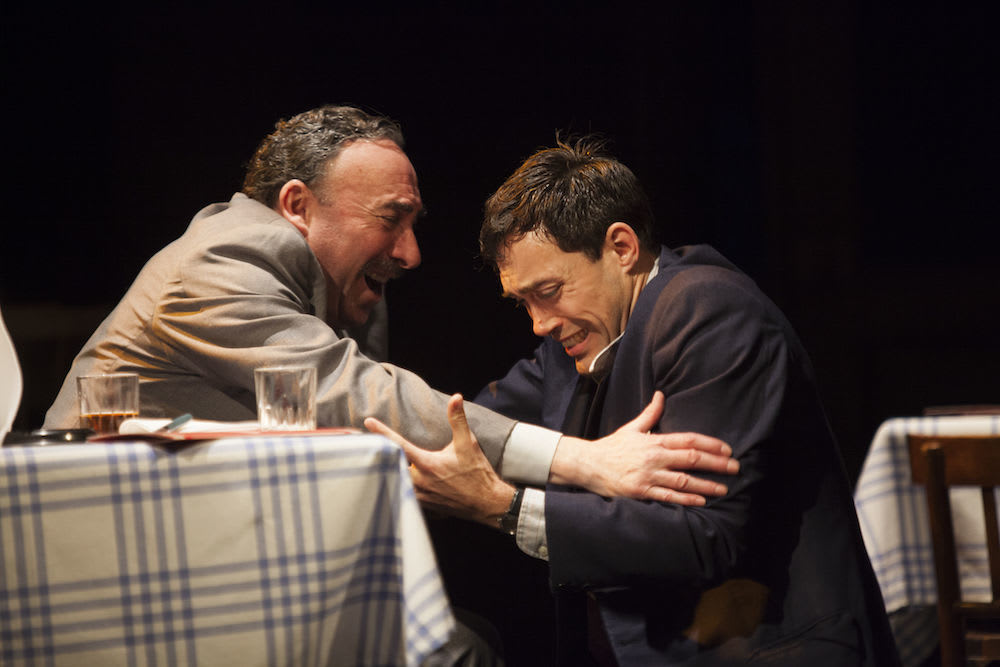 Gregory Doran's astoundingly assured and deeply moving production is a fitting tribute to Arthur Miller, whose centenary occurs this year.
Watching it, you realise that Death of a Salesman has the philosophical and psychological insight to be compared with Hamlet but few other plays.
The noble combination of Sir Antony Sher and Dame Harriet Walter depict Willy and Linda Loman, simultaneously nobodies and Every(wo)men representing of us all.
The staging takes place in a cramped, shabby tenement in front of a New York skyline, designed by Stephen Brimson Lewis, who makes use of some technical wizardry downstage in the RST thrust to create additional scenes swiftly.
Willy is the great American dreamer, an eternal optimist who simultaneously embodies post-war hope and knows in his heart of hearts that it will never be fulfilled.
At 60, a salesman who was always better at deluding himself than doing the business is washed up.
Instead of accepting the inevitable and a sinecure from kind-hearted neighbour Charley, he regresses to the good old days. Even then, his vision is improved by rose-tinted spectacles that launder memories until they are spotless.
Gone are the sordid affairs in cheap motel rooms and unimpressive sales figures. Instead, the old man remembers a time when he was revered by his sons, who were set to conquer the world while he was poised to become a rich somebody.
The good times hark back to missed opportunities to get rich with brother Ben but primarily a decade and a half to the days when Alex Hassell as elder son Biff was a football star with a shining future.
Not only does his kid brother Happy, played by Sam Marks, idolise the star but so does Dad, needing to live vicariously.
Sadly, the muscled ex-sportsman and his ignored brother, a cruel womaniser, are genetically programmed to repeat the old man's failures.
Loman is a true tragic figure, since whatever he tells himself, it is his own inevitable flaws that destroy the family.
The three hours slowly but surely record Willy Loman's downfall and the impact that it has on the proud failure and those that love him.
This perfectly judged, entirely convincing revival will be remembered for outstanding performances from the two leads, Sir Antony shuffling and defeated as Willy, while Dame Harriet shows the kind of wifely support that went out of fashion long ago.
Death of a Salesman is a wonderfully symbolic and allusive play that also smacks of realism. This RSC version must surely come to London where it is guaranteed to sell out and project several of those involved on to year-end awards lists.
Reviewer: Philip Fisher