Democracy
Michael Frayn
Sheffield Theatres
Old Vic
–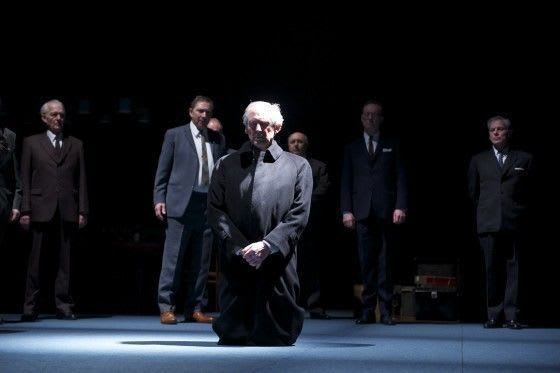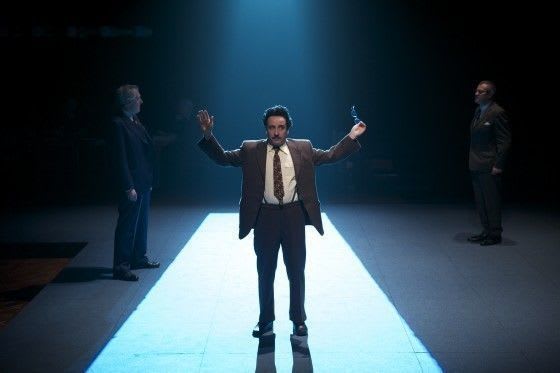 It feels like no time at all since Michael Blakemore's original production of Democracy at the National, starring Roger Allam and Conleth Hill as West German Chancellor Willy Brandt and, Gunter Guillaume, Sancho Panza to the Premier's Don Quixote. In fact, the play opened in the Cottesloe as far back as 2003.
As such, Sheffield Theatres were taking a calculated risk in allowing Paul Miller to direct a revival that would inevitably provoke comparisons with a much-loved version.
In fact, this new staging shows that the play stands the test of time well. Its heady mixture of history, biography and political thriller is beautifully written and constructed, guaranteeing a gripping 2½ hours during which the tension rarely lets up.
The story is almost literally unbelievable. Patrick Drury's Willy Brandt, the first even vaguely left wing Chancellor of West Germany in that state's history, had a right hand man who was a spy for East Germany's secret police, the dreaded Stasi.
It is hard to conceive how this could have happened given the neurosis and political vetting of the Cold War era. It is even more surprising to discover that, having wheedled his way into the Chancellor's office, Gunter Guillaume, looking like Groucho Marx without the cigar as played by Aidan McArdle, should have kept up the pretence for four years.
Throughout that time, the self-effacing "hat stand in the corner" passed secrets on a constant basis to the ghostly presence of his leather-jacketed Control, Ed Hughes's Arno.
The early scenes witness the slow advance of a common man described as looking like "the manager of a pornographic bookshop" who eventually moved up from a derided functionary to the power behind the throne.
The irony that Michael Frayn identifies is the fact that Guillaume and his secret masters bolstered the premiership of Brandt, the master of the silent gesture, better than his back-stabbing cabinet, every man jack of whom seems to have been more interested in promoting personal progress than their boss.
The leading actors get assistance from a strong supporting cast, of whom the pick are William Hoyland as suave Christian hypocrite, "Uncle" Herbert Wehner and Richard Hope playing Guillaume's misguided but enthusiastic sponsor Horst Ehmke.
Seen today, new perspectives come into play, as we can compare an uncomfortable German coalition with our own today. It is also an opportunity to view the difficulties in Germany in the light of those emerging at the same time in the United States, which were explored so well by Peter Morgan on stage and screen in Frost / Nixon.
Democracy really is a consummate piece of drama that paints detailed portraits of two kindred spirits with opposing political motivations, both hard-working womanisers from Berlin who enjoyed power and suffered from bouts of terrible insecurity.
It fully deserves this tightly-directed revival which ensures that the relative lack of theatricality and stage fireworks in an intellectually challenging and intriguing piece is completely forgotten.
Reviewer: Philip Fisher