Desire Under the Elms
Eugene O'Neill
Lyric Hammersmith
–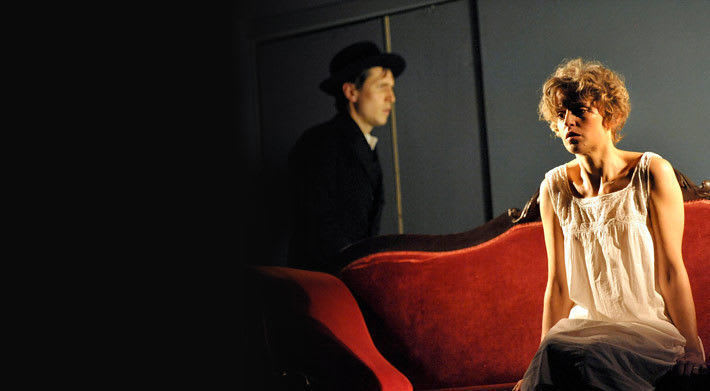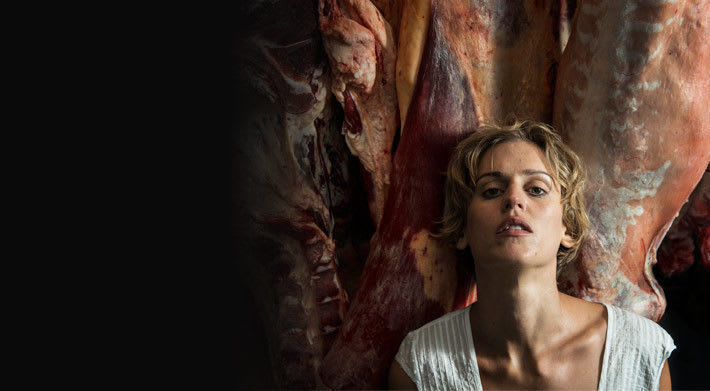 Eugene O'Neill wrote plays that often had the intensity of Greek tragedies but set them in his own time and country. Desire Under the Elms features love, hate and familial issues that can rank with the best of them. On this occasion, the writer loosely took as his model the tragedy of Phaedra and Hippolytus, subsequently addressed in much loucher fashion by Sarah Kane.
In Sean Holmes's spare, shortened version of this 1924 play, the evening opens with a lightness that in no way foreshadows the traumas that will follow as bovine giant Eben, played by Morgan Watkins, barters with his two half-brothers.
This pair hankers after the gold in them thar hills, lacking only finances to facilitate a journey West, but willing to sell their birthrights to get it.
In fact, the heavily-bearded, hick duo seem more likely to end up getting rich by forming ZZ Top than using their limited intellect to discover any precious metals.
Before their departure, we learn that they all fear dreadful pa. Finbar Lynch proves suitably threatening as the Theseus character Ephraim, a 76-year-old with a very mean streak and more spirit than any of his sons.
The old man, who represents himself accurately as "hard and bitter as a hickory tree", returns from a 2-month absence with a third wife, Denise Gough's spirited, straight-talking Abbie, who is barely older than her youngest stepson.
Despite the old man's spirit, this feisty, blonde gal who knows exactly what she wants and how to get it begins a campaign to find her own Desire Under the Elms.
In a dirt-poor world where bibles are frequently bashed, sin will be punished and so it is, although at least a little fun is enjoyed along the way.
The action after the interval of a performance that last only 2¼ hours flies by as two fathers, one real the other deluded, celebrate the birth of an heir before the terrible vengeance of Grecian proportions comes down from the Gods to blight this inbred township forever.
Ian McNeil's design features symbolically disjointed rooms that are wheeled around into appropriate conjunctions in very limited lighting which accentuates the passage of the sun, all complemented by the blues guitar playing of Jason Baughan.
The balance between comedy and tragedy may not always quite ring true but Sean Holmes ensures that the passion sizzles before the interval, while the inevitable consequences leave an ineffable feeling of sadness and waste by the denouement.
Reviewer: Philip Fisher