Detroit
Lisa D'Amour
Steppenwolf Theatre
Cottesloe Theatre, National Theatre
–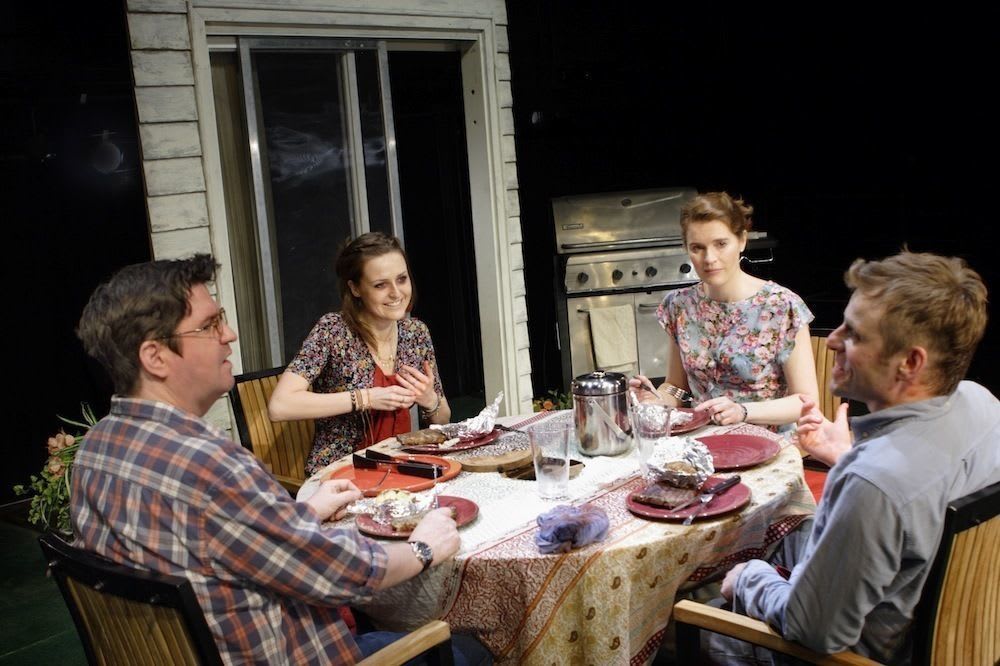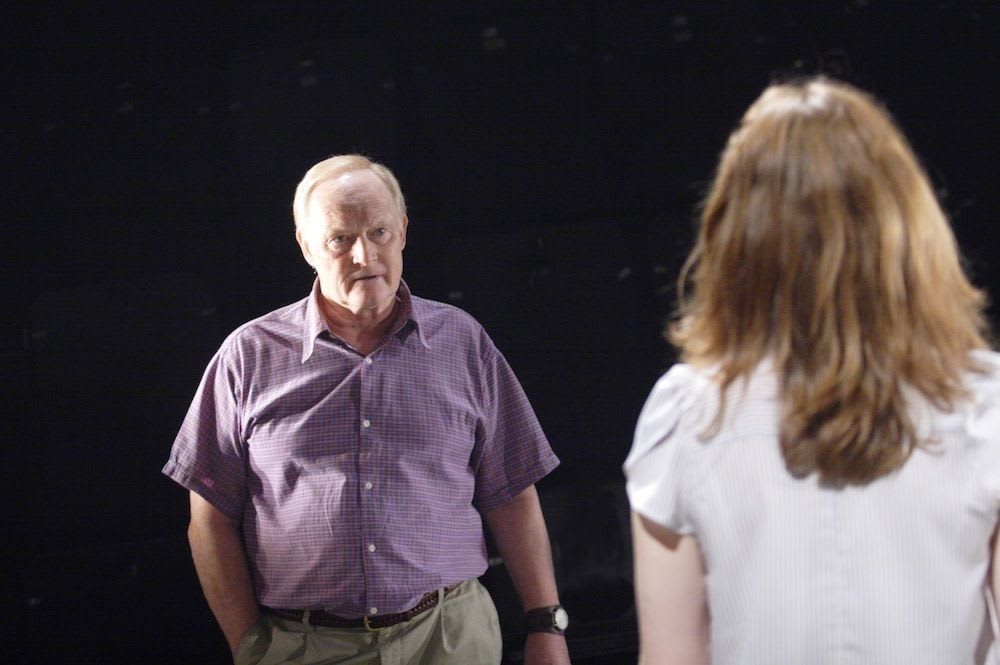 Detroit, which is a hard-edged contemporary comedy, started life in late 2010 at Steppenwolf Theatre in Chicago. It was directed by the versatile Austin Pendleton, who is also in charge of this new incarnation, which comes complete with British cast.
Joining him for the transatlantic trip is scenic designer, Kevin Depinet whose National Theatre debut will not easily be forgotten.
The drama largely takes place in a pair of neighbouring suburban backyards on the outskirts of an unnamed city whose identity might possibly be divined from the play's title.
On one side of a largely traversing space lives a dull, respectable couple. Stuart McQuarrie's Ben is an unemployed loan officer trying to move into the financial advisory field and his wife, Mary played by Justine Mitchell a paralegal.
They are the kind of good neighbours who invite newcomers to a steak dinner, without considering any unexpected consequences.
It turns out that Kenny and Sharon are not so much free spirits as haunted ones. The pair brought to the stage by Will Adamsdale and Clare Dunne are fresh out of rehab and have struck lucky by inheriting a house from a distant relation.
In a play characterised by dreams and disasters, no scene goes by without some serious mishap. This leaves characters throwing up, limping around and holding damaged heads throughout.
This is the least of their troubles since the surface damage merely mirrors the troubled spiritual lives that they lead.
Ben and Mary have reached a mutual dead end where he is trying to escape his fate as the epitome of dullness but hasn't the guts to do so, while she is an angry, not very secret drinker.
Their friends go the other way, evading responsibility as they ineffectually try to stay off hard drugs. The various groupings try a number of ways to improve each other's unhappy lives but with little obvious impact.
The evening appears to have gone completely off the rails, during a sorry, hallucinatory binge that seems likely to be an experience that all four participants will be desperate to forget, if they can.
Throughout what seems like a rather directionless script, odd mysteries are dropped in that eventually explode like depth charges.
These come together in a final explanatory scene in which the Depinet set literally and rather magically reveals hidden depths which, in turn, symbolise the wreckage of the latest generation of aspiring to The Great American Dream.
The actors show 100% physical and mental commitment to their task, fleshing out characters that are not always likeable and rather too often behave irrationally. In particular, Kenny disappears into a strange, posturing stupor that is ignored by his fellows with unfortunate consequences.
Detroit can be a difficult play, as for much of the just under two hours it does little more than observe fairly ordinary Americans at play. It is only in the last scene that it strives to leave its audience with a message.
Reviewer: Philip Fisher