Dial M for Murder
Frederick Knott
Simon Friend Entertainment and Cavin Kalin Productions
The Lowry, Salford
–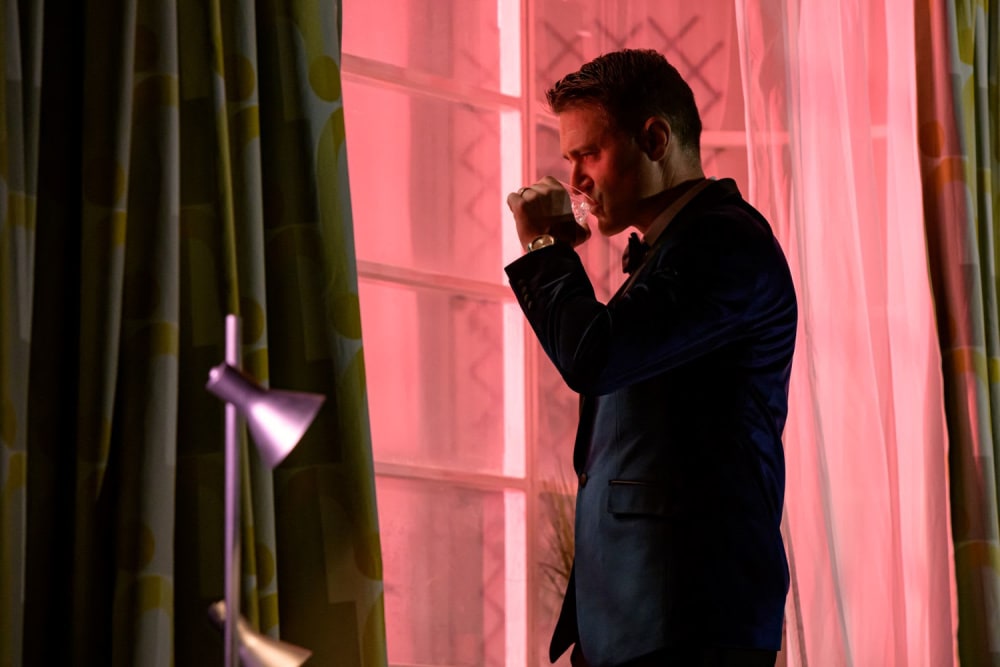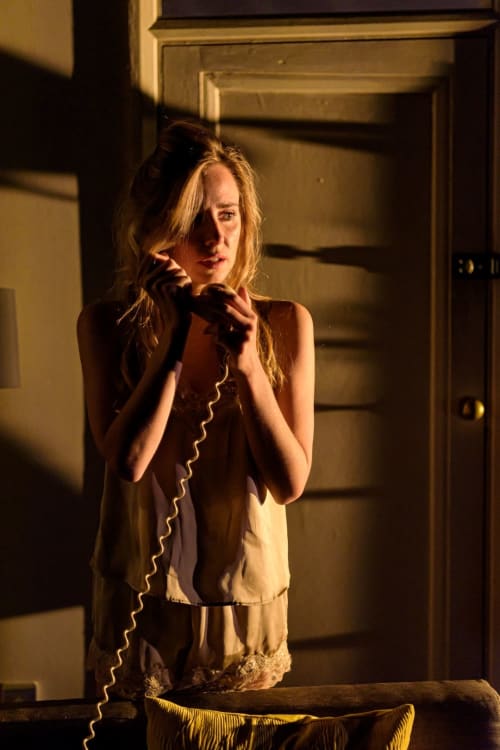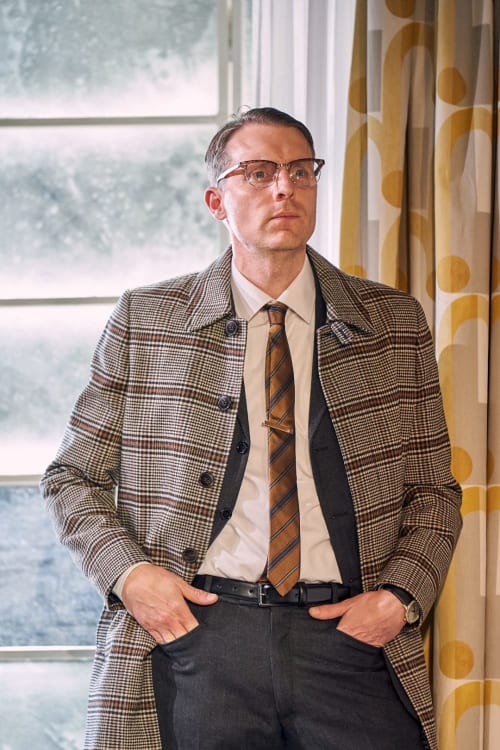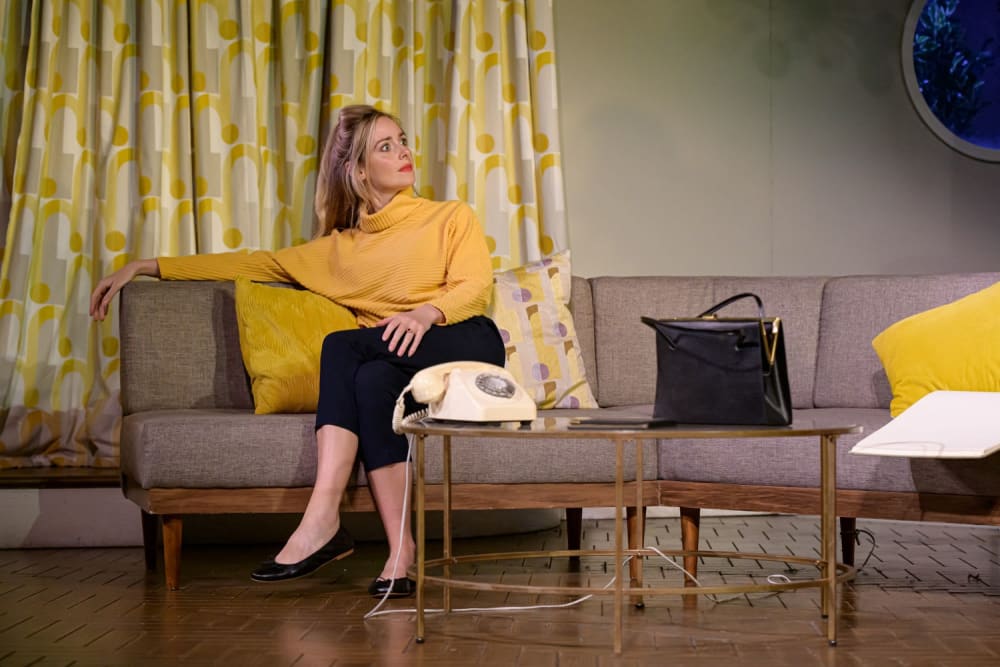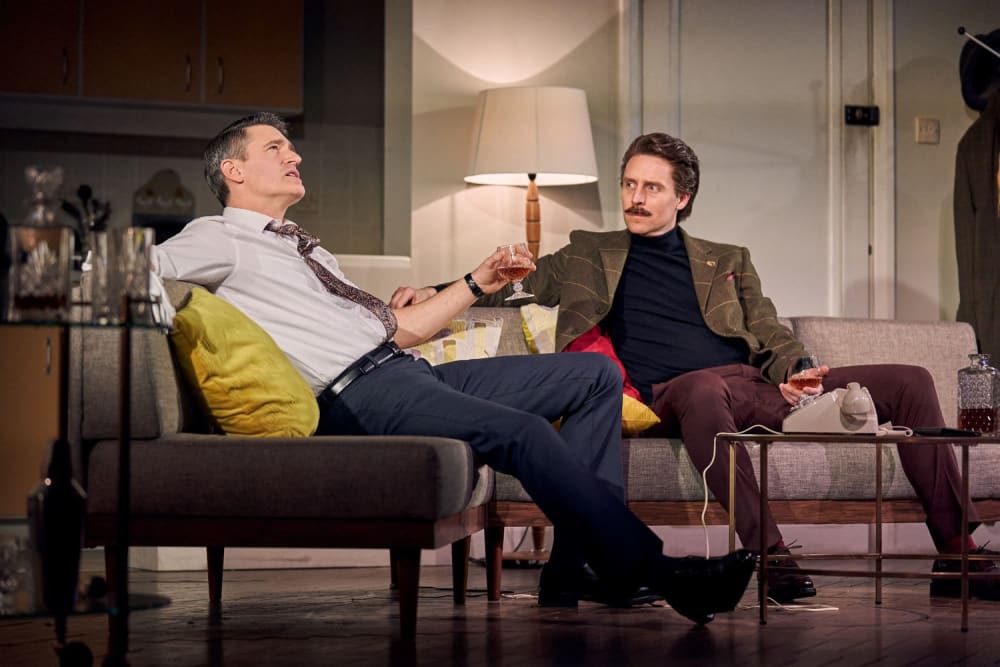 Dial M for Murder is an unusual thriller. It cannot be considered a whodunnit as the villain is clear from the beginning. Morality is blurred; while there is an obvious villain, his intended victim is an unfaithful wife rather than an unsuspecting innocent. The suspense arises, therefore, in trying to work out if the villain has made a mistake and how it might be detected in time.
Having married purely for money, Tony Wendice (Tom Chambers) is horrified to realise his wealthy wife Margot (Diana Vickers) is having an affair with Max Halliday (Michael Salami). His solution is to conceive the perfect murder that will get rid of Margot so he can inherit her fortune. Even when his plans go awry, Wendice looks likely to still come out on top unless Inspector Hubbard (Christopher Harper) is smarter than he seems.
With a gloating, over-confident villain who seems to be running rings around an unassuming police officer, Frederick Knott's script sets a template for umpteen thrillers that have followed—particularly the Columbo TV series. The twist is in plain view of the audience all along, but its significance does not become apparent until the closing moments.
There are few shocks and not much suspense in the production; even the attack upon Margot is kept low-key and there is no final confrontation between the villain and the authorities. Instead, director Anthony Banks sets an unsettling tone—discordant music blasts out during scene changes. Banks sets scenes from the viewpoint of the villain luxuriating in his own cleverness. One of the irritants of the thriller genre—characters describing details of which the audience is already aware—is dealt with simply by having such speeches rushed through at speed.
The strong sensuality in the scenes between Diana Vickers and Michael Salami contrasts sharply with Tom Chambers coldly setting out his murderous plan in a clinical manner. The introduction of an inter-racial love affair allows for a very telling moment that sets the play in its 1960s context—a police detective refuses to shake the hand of a black man.
The fragile, shattered performance from Diana Vickers creates a sense of the trap closing in around Margot. Christopher Harper is on fine form in dual roles as a petty criminal pushed into becoming Wendice's catspaw and the police inspector who may be the only person capable of foiling the villain. Harper is allowed the few moments of light relief in the play.
Tom Chambers's flamboyant performance displays the arrogance of the villain. He is so cocky as to literally dance around the room setting out the murder scene. A fey Chambers constantly flirts with danger, winking at his wife's lover, smiling with obvious insincerity at the inspector and even polishing a trophy in a sexually suggestive manner. It is an excellent build-up for Wendice's comeuppance.
This vivid production demonstrates why Dial M for Murder can, decades after first being staged, still be considered a classic.
Reviewer: David Cunningham