Diana Vishneva: On the Edge
Choreography by Jean-Christophe Maillot and Carolyn Carlson
Ardani Artists
London Coliseum
–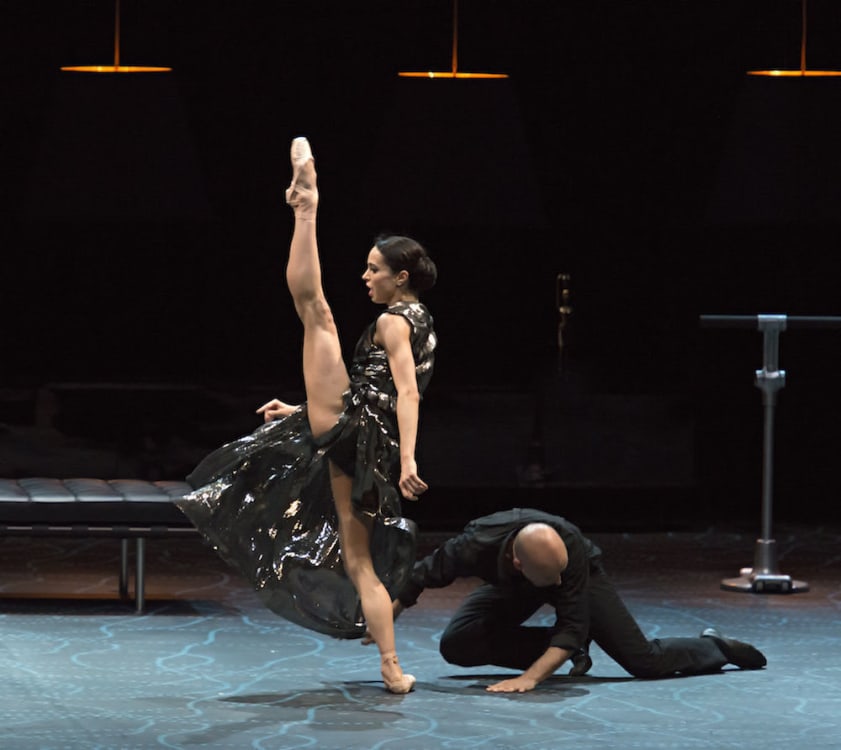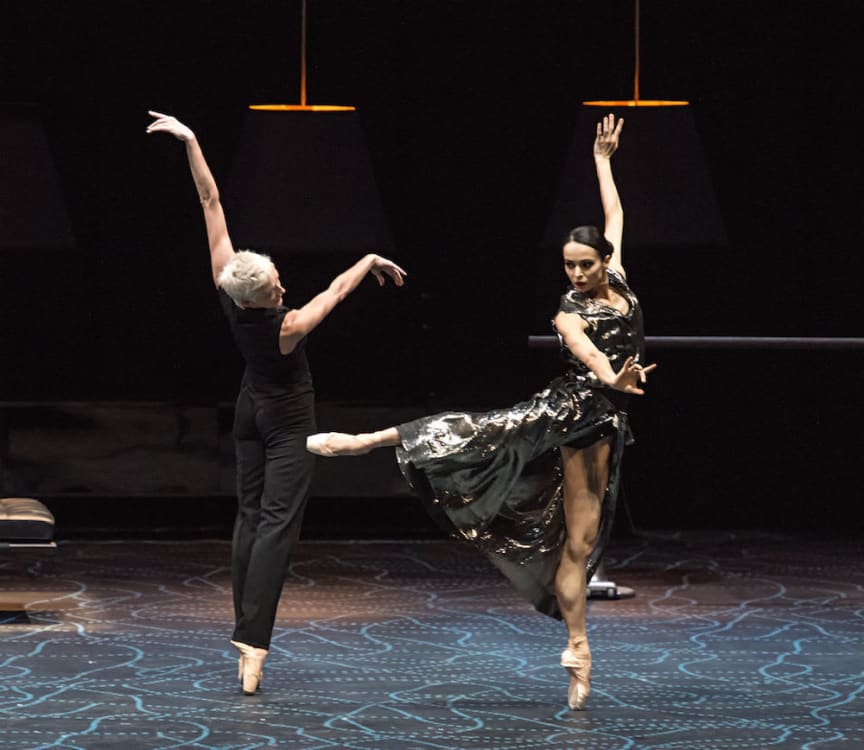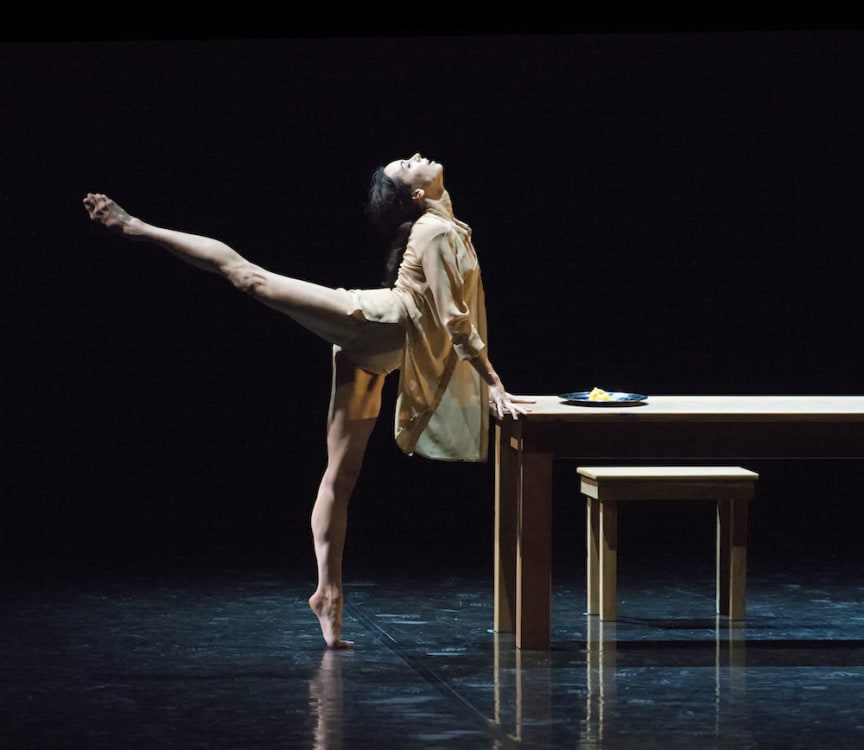 A woman on the verge of a nervous breakdown or a woman looking for a way out of her cell: Switch and Woman in a Room from the On the Edge double bill strives to find out. Thematically similar, each thirty minutes long, both pose unanswerable questions.
Supreme dancer Diana Vishneva, prima ballerina of the Mariinsky and American Ballet Theatres, guesting at all the top ballet houses, is hitting that dangerous age.
Now in her late thirties, she is widening her field of possibilities, stepping out of pointe shoes. Sylvie Guillem did it, but it's not easy. You can be the best dancer in the world, but you need to choose your choreographers wisely.
Guillem targeted Russell Maliphant, Akram Khan, William Forsythe, Mats Ek; Vishneva has commissioned Jean-Christophe Maillot of the Les Ballets de Monte-Carlo and Carolyn Carlson, Artistic Director of the National Choreographic Centre of Roubaix Nord-Pas de Calais.
Maillot in his Switch pas de trois juxtaposes the artist who has sacrificed her life on the altar of art with a couple who have a life, ostensibly.
Vishneva is the Gloria Swanson Norma Desmond demanding diva, a solitary figure served by a couple in loco parentis attending to her every need. All she has to do is work at her art, at that elephant in the room, the ballet barre.
Alain Lagarde minimalist set imprisons her in its cold clinical clutch. A room furnished with black stool and low glass chair, oppressed by twenty heavy ceiling lights and a conspicuous barre, Vishneva has nowhere to hide or relax, the barre her ball and chain.
Bernice Coppieters and Gaëtan Morlotti (of Les Ballets de Monte-Carlo, both excellent) dance with her, even lust after her, but behind her back they make love on that black bench. Vishneva can only emote, grimace, claw her hands, kick at her fate, and impale herself on that barre.
A moody French art house film scenario, no expense spared—Vishneva's silvery black catwalk outfit is by Karl Lagerfeld—but Switch is no Red Shoes. Its half hour seems very long to Danny Elfman's chugging music.
Carlson's Woman in a Room is apparently inspired by the films of Andrei Tarkovsky. The programme notes include one of his father Arsenii's poems (Eurydice misattributed to Andrei), which Tarkovsky often used in his films—Carlson is a brave woman taking on its visual translation.
A Vilhelm Hammershøi empty room but for a kitchen table and chair, a trug of oranges under a window with a view of a tree, its branches shifting in the wind. The tree from Tarkovsky's 1986 film Sacrifice? Deeply symbolic and visually beautiful.
A searching solo, a life contemplated, changing clothes through the day as if peeling off her skin, until her image merges with that of the tree. But first she must see to those bitter lemons on the mirror silver tray.
Maybe not so bitter after all, for the piece ends with Vishneva joyfully handing them to the audience... has she found peace after all that internal monologue—and is she hearing voices?
Music 'by Italian post-minimalist composer and cellist Giovanni Sollima with a finale piece by René Aubry' charts her many moods, her introspection, her duet with the table (makes me think of Mats Ek).
Is that an Irish jig? Are we in Greece? An unfathomable life: is she unstable, temperamental, introverted, going slowly mad, or is she a seeker after the truth?
Her body a fine honed instrument, a beautiful dancer with expressive arms, and superb technique—yearning arabesques and high extensions wasted in this double bill—Vishneva's new path will be interesting to follow.
A long night of the soul On the Edge underwhelms—it could be that the barn-like Coliseum is too big a venue for such intimate pieces. It has its moments though—Vishneva is eminently watchable.
Reviewer: Vera Liber