Diana Vishneva's CONTEXT Festival
Choreography Konstantin Keikhel, Pavel Glukhov, Olga Vasilieva, Dor Mamalia, Dariusz Nowak, Vladimir Varnava, Mauro Bigonzetti, Yuri Possokhov, Goyo Montero
M.ART
Sadler's Wells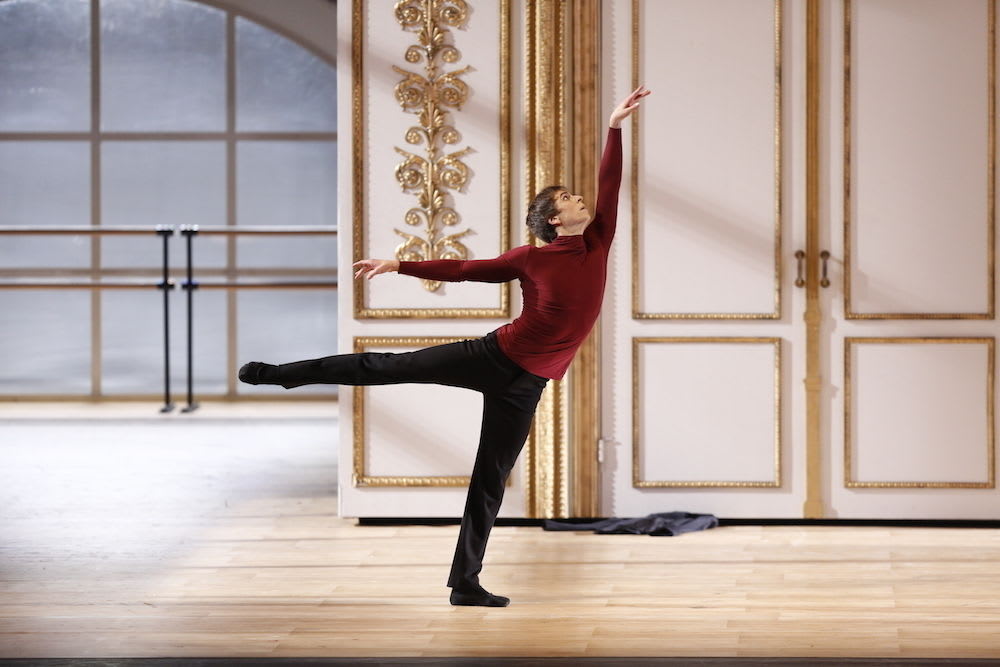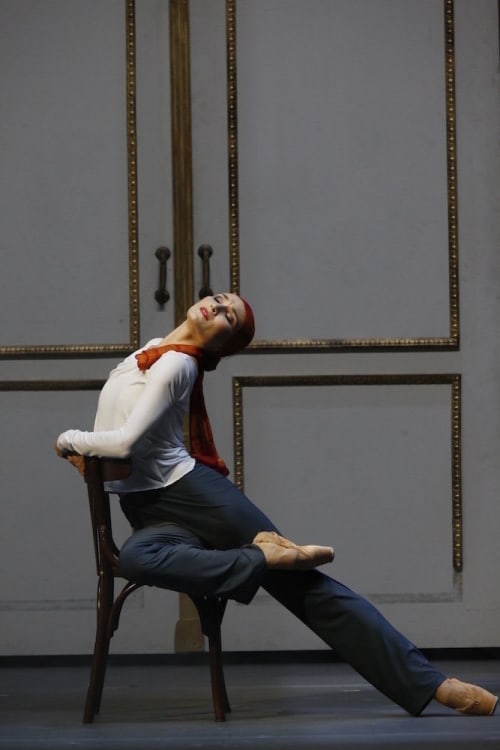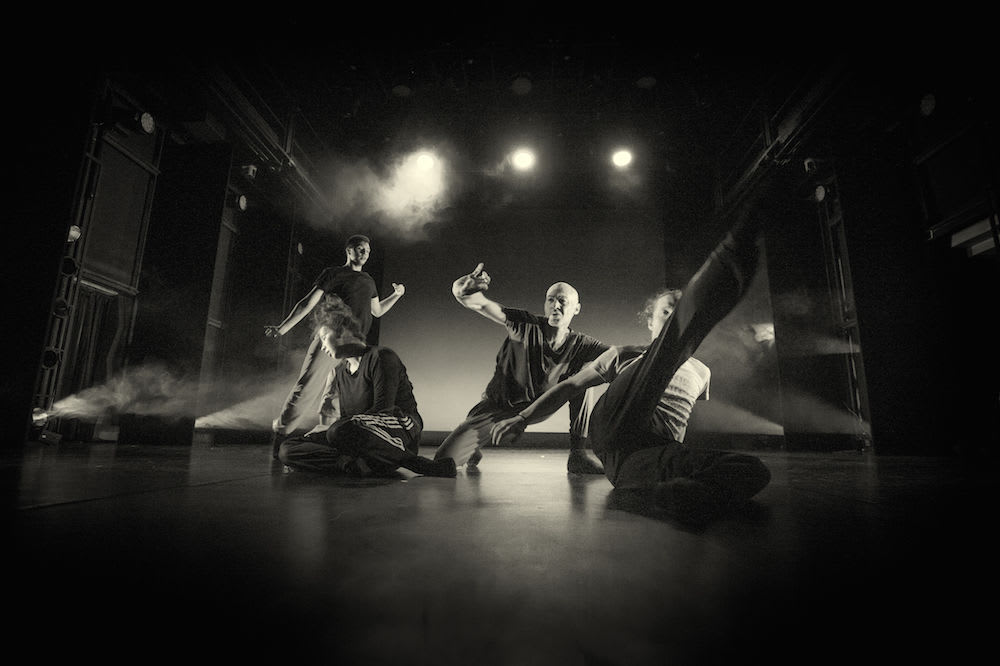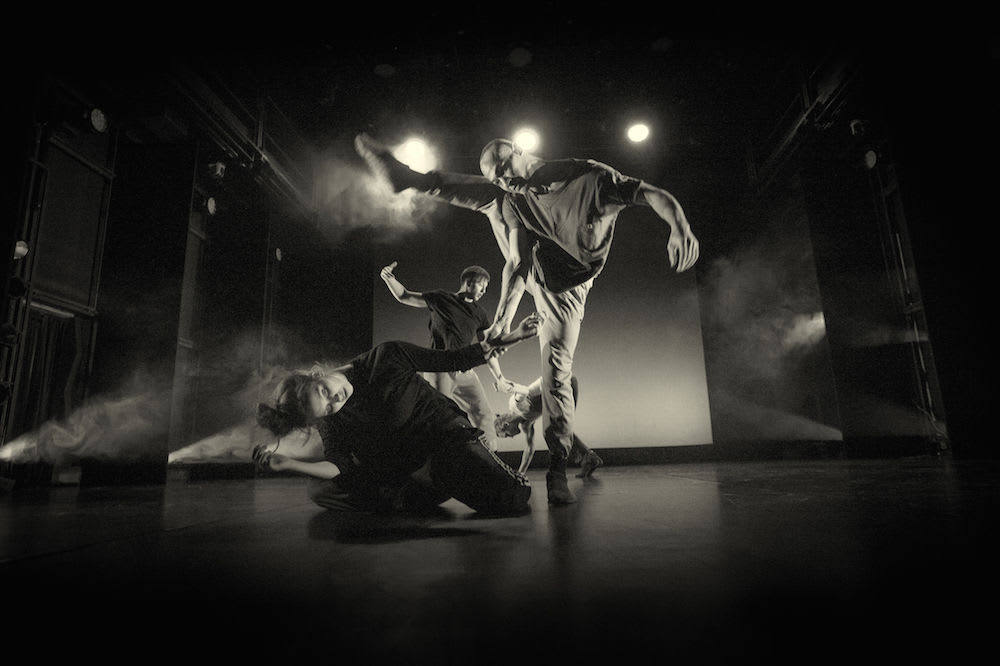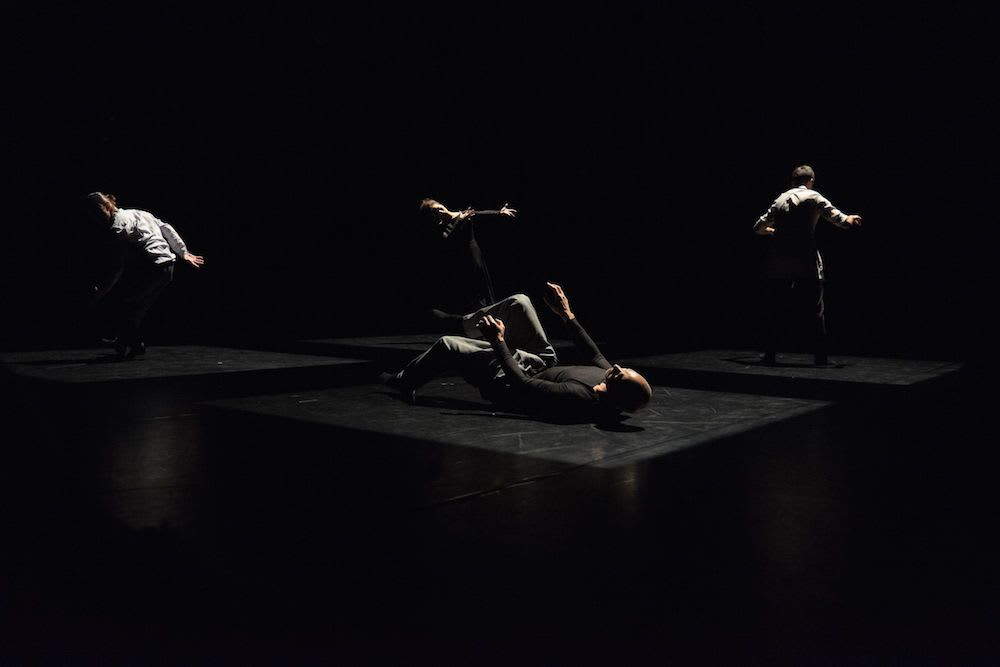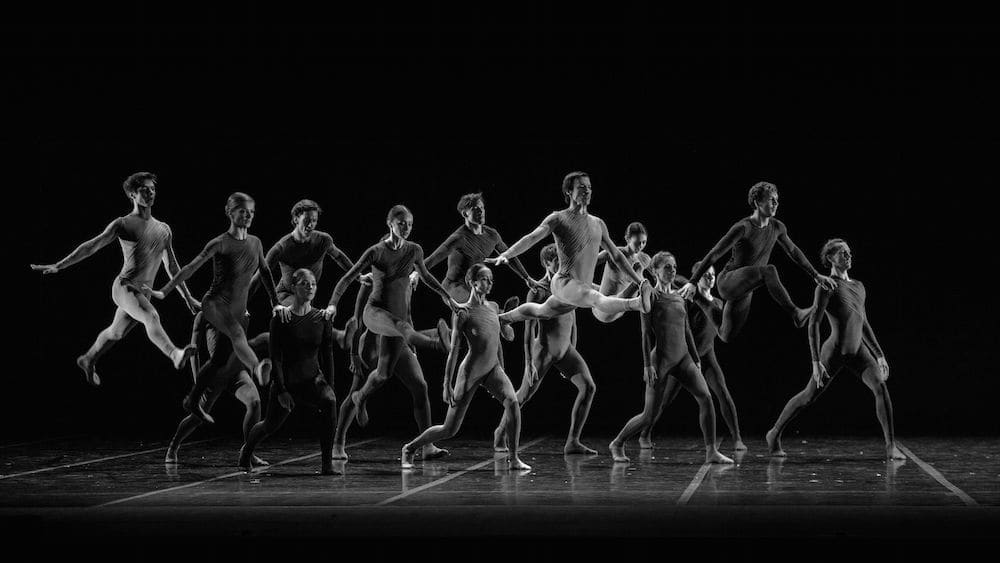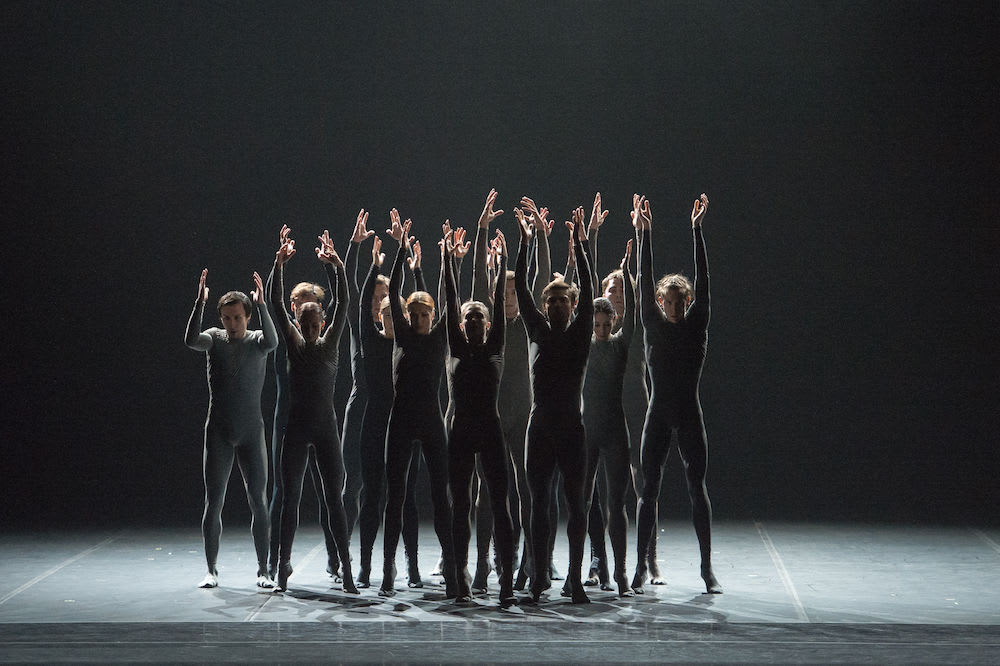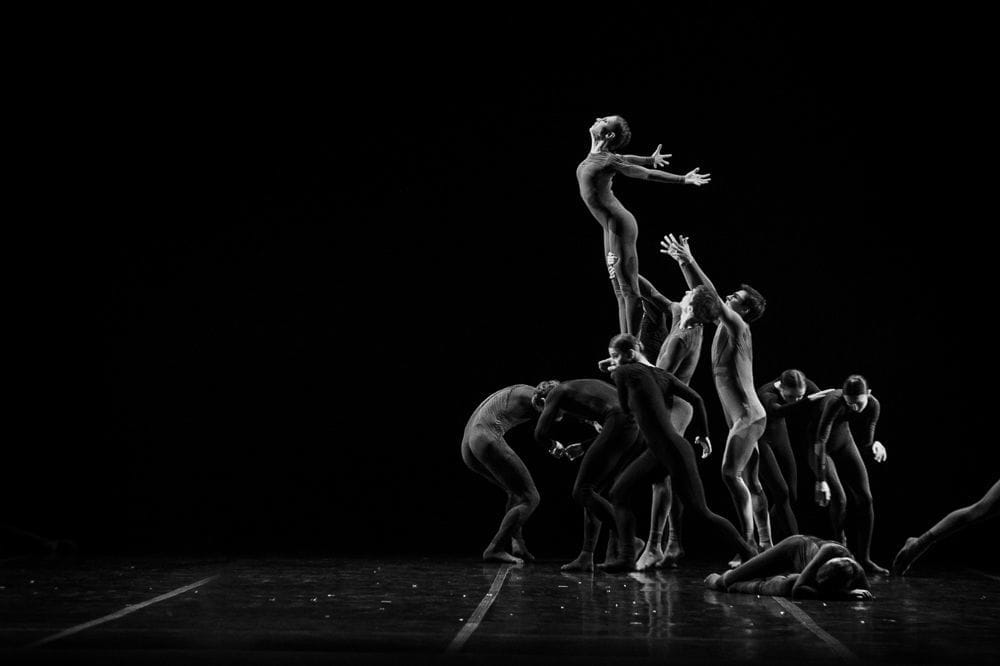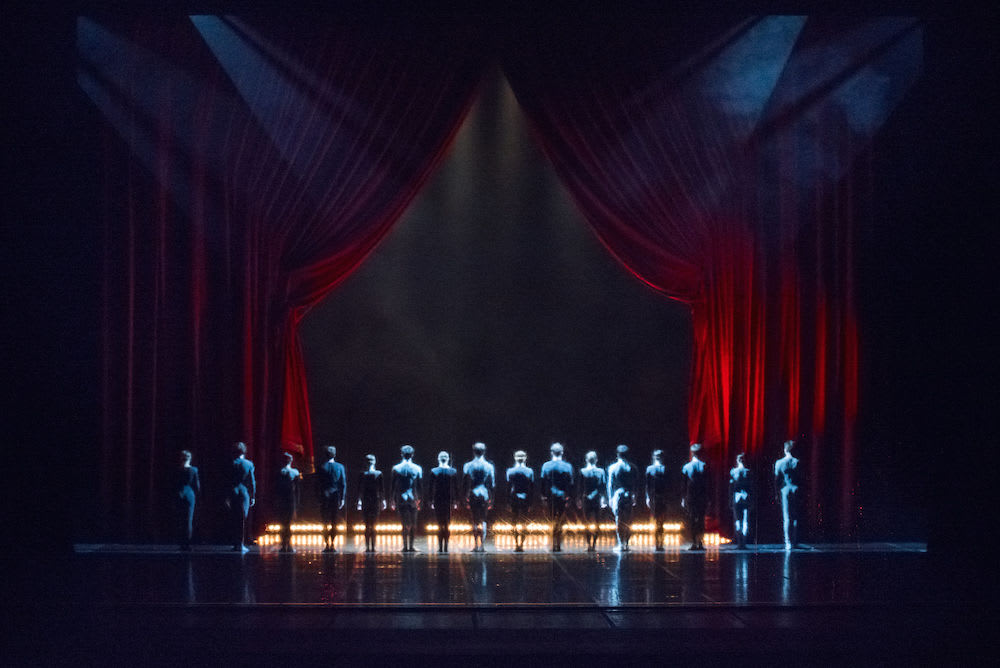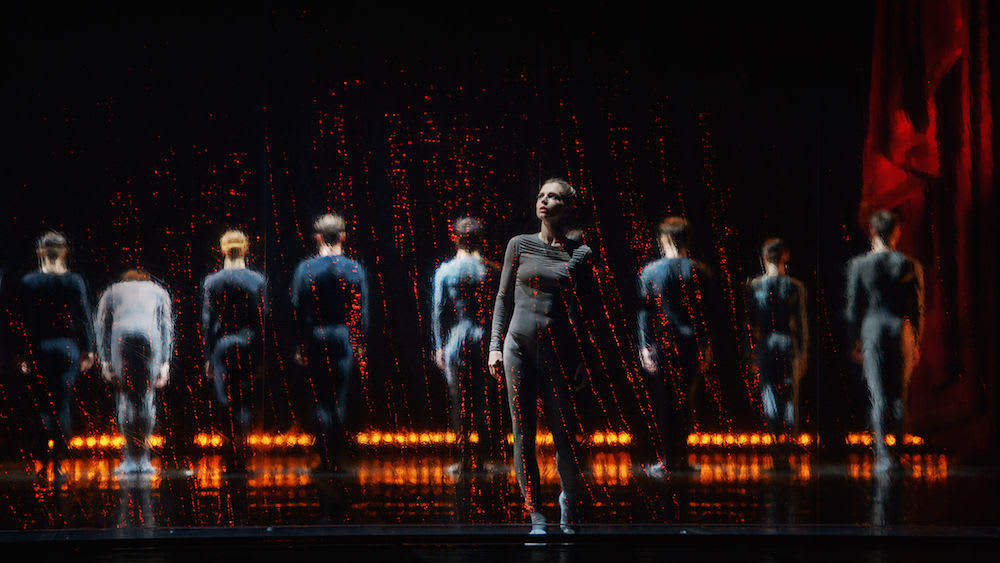 To put CONTEXT Festival in context: it is the dream project of Diana Vishneva, renowned prima ballerina at the Mariinsky, guest soloist at the Bolshoi and ex-principal dancer of the American Ballet Theatre. She is both founder and art director of the CONTEXT Festival, which aims to promote new contemporary choreography in a country which prizes and reveres classical ballet.
Seen in Moscow and St Petersburg (her home town and where she has her studio), CONTEXT comes to showcase its wares in London for one night only. And it is a mixed bag of seven short pieces, four by winners (Vladimir Varnava, Olga Vasilieva, Konstantin Keikhel and Pavel Glukhov) of her Context Lab competition, three by established choreographers.
The draw for many (certainly for me) is not only to see Vishneva perform with former ABT partner Marcelo Gomes, but also the extract from the Nureyev ballet, which proved such a provocative issue in Russia, its opening in July 2017 postponed till December 2017, its director, designer and librettist Kirill Serebrennikov unable to attend as he was, and still is, under house arrest ostensibly for embezzlement.
Of course, one would like to see the full ballet to put the sixteen-minute Letters to Rudy from Pupil and Diva in context. Created by the same team that had such a success with its Hero of Our Time (based on Lermontov's novella) at the Bolshoi in 2015, composer Ilya Demutsky, choreographer Yuri Possokhov and director Serebrennikov, this time the subject matter was too controversial.
And one can see why: never mind the Richard Avedon full frontal nude portrait or the sexuality of the protagonist, there was also Nureyev's historical defection, a betrayal of Mother Russia. Serebrennikov his usual daring self, I believe, was the narrator: imagine how well ballerina Alla Osipenko's letter (" a country that does not value its heroes is such a shame") must have gone down.
I am quoting the translation slipped into the slim programme. The letters are spoken in Russian, which my companion says sounds melodic to his English ear, but to the predominantly mobile phone-wielding Russian audience it is the narrative to the moves onstage. Four letters, two from awed pupils Charles Jude and Laurent Hilaire of the Paris Opera, and two from close friends and colleagues, Osipenko and Natalia Makarova, all touching and personal.
In Russian they are very moving, one almost forgets to watch Bolshoi's Denis Savin (Nureyev and pupils trying out moves) and Ekaterina Shipulina standing in for the prima ballerinas, whose portraits tower behind her. Savin danced Erik Bruhn to Vladislav Lantratov's Nureyev at the première in Moscow, and is a fine actor dancer.
In a bare rehearsal room with freestanding barre, a man dances to the pupils' letters. A chair is brought for the woman in red scarf, coat casually draped over her shoulders. Coat shrugged off, she twists and turns in that chair, Osipenko sitting at home reminiscing about dancing Romeo and Juliet with him, about Roland Petit, but not daring to do what Nureyev did.
The penultimate piece, it is followed by Goyo Montero's cohesive Asunder for Perm Opera and Ballet Theatre to the music of Wagner, Chopin and contemporary composer Owen Belton. Sixteen dancers in unitards of differing shades of grey move as a shoal. Amoeba-shape-shifting or pixels rearranging themselves.
The wind blows, they cluster and come to life. Notice a world out there. They spin and leap, play joyful games, and take a bow, backs to us under a red swagged proscenium arch—worthy of Matthew Bourne. A false ending. All is not as it seems. A girl notices us, the fourth wall, but she can't break through the thin, barely visible membrane. Trapped bodies in empty space, the dancers are very good.
All the dancers are very good in the preceding puzzling short pieces by young choreographers experimenting with contemporary style. Konstantin Keikel's monochrome Still Life to Vicky Chow's dissonant music has a glowing fish skeleton hanging from the ceiling above a table. Five intense nervy dancers play with the table and the fish comes crashing down.
Pavel Glukhov's male duet Light in November was the winner of "the joint educational program Mind and Movement of the Context Festival, the British Council and Studio Wayne McGregor". Another darkly lit piece; two men play at martial arts with an aikido pole under a widening spotlight.
Three men and a woman play emotional games under Michael Hulls-ish film noir lighting in Olga Vasilieva's The Room (I hope it is referencing Sigizmund Krzhizhanovsky's satirical Quadraturin) to Ezio Bosso's interesting score from his album Io non ho paura.
Dor Mamalia, Dariusz Nowak, and Vladimir Varnava's collective choreographic effort Wood Rabbit has me beat. Dancing their own drifty choreography they look like three amigos having a good time to Rachmaninov's Elegie from his Morceaux de fantaisie op 3. A bit of fantasy, then Janis Joplin kicks in with Little Girl Blue, and "what else is there to do…" They scribble, a bit of playground fooling around, form free.
Form there is in Mauro Bigonzetti's Vertigo that closes the first half. Originally created as Kasimir's Colours in 1996 for Stuttgart Ballet, it referred to Malevich and the skimpy costumes were colourful. In 2006, it was reworked as Vertigo. Danced by Vishneva and Gomes, he in black shorts, she in black body, the better to see their remarkable physiques, sculpted figures both.
Malevich's black painting? I think I'm watching Matisse's cutouts. But, I'm wrong, the shapes are angular, the moves sharp. And the music is Shostakovich's Piano Concerto No 1 op 35 for piano, trumpet and strings. The geometric shapes and the neo-baroque music are a perfect fit, as is the partnership (not unlike Alessandra Ferri and Herman Cornejo's).
Classical form informing contemporary dance, she is on pointes, her legs Balanchinean, spearing his torso. She curls around his sturdy body, flexs her feet, dangles off his arms, arches in arabesque, a beautiful sight. There's an erotic, charged, yet dreamy quality about Vertigo. Intimate partners, they could face the vertiginous world together.
Reviewer: Vera Liber