Dick Whittington
Jude Christian and Cariad Lloyd
National Theatre
–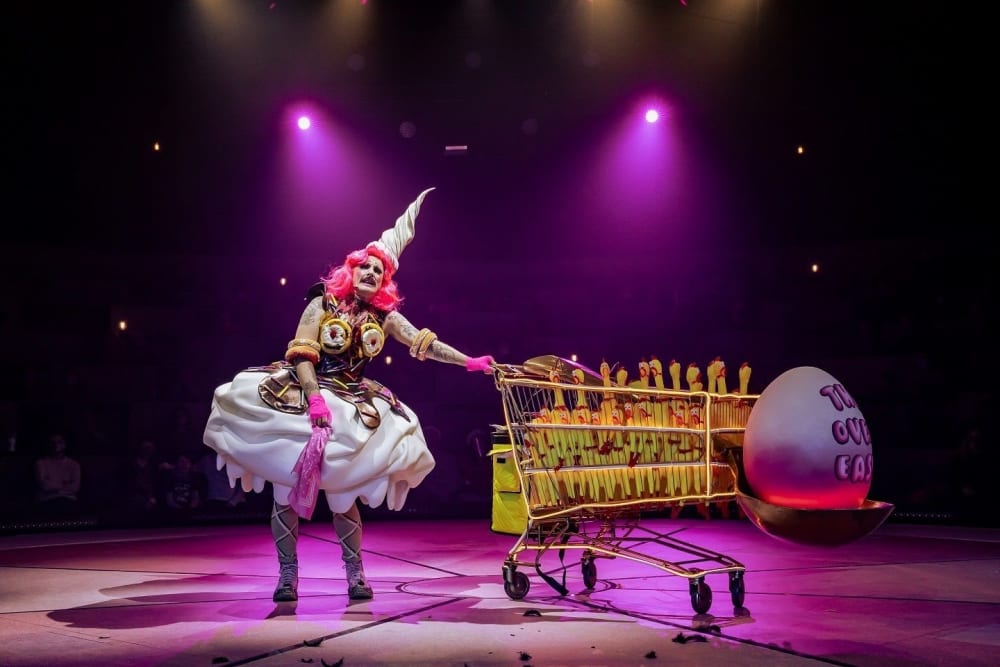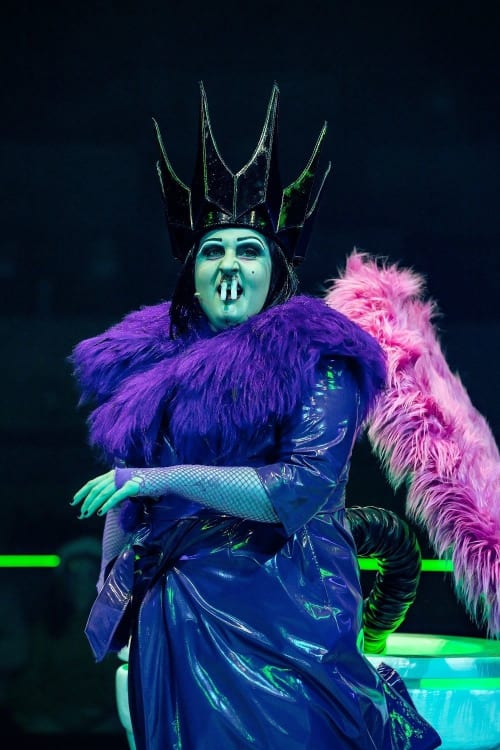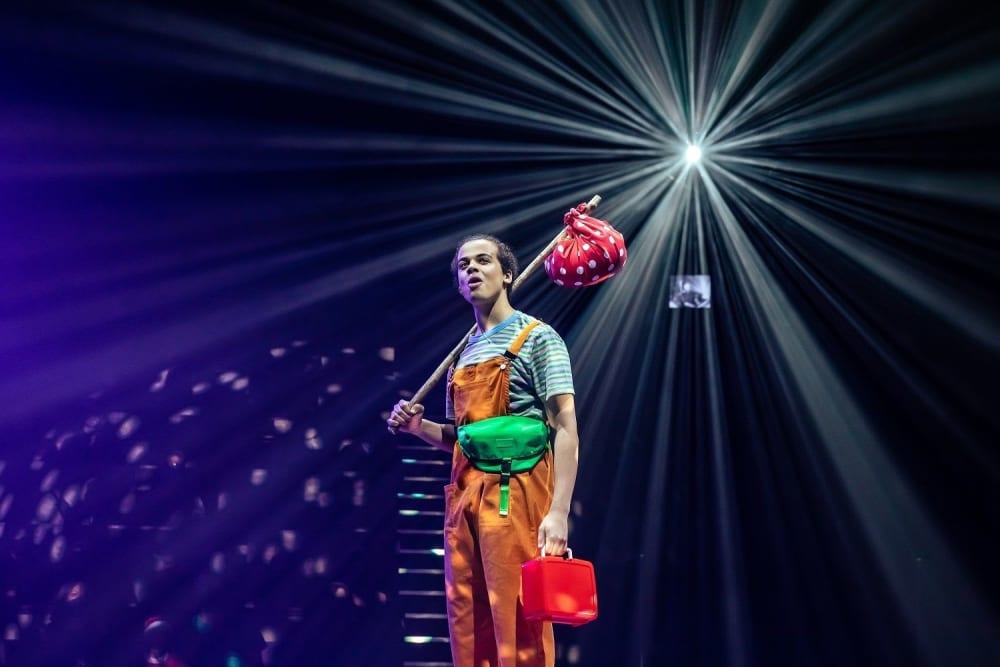 After the return of pantomime to the London Palladium in 2016, perhaps the second biggest shake up in the genre's recent history is its return to the National Theatre. Last seen at the venue in 1983, 2020 marks a rare embracing of the genre and an invitation to help the National "celebrate the joy and laughter that panto brings to thousands of families across the UK every year.​"
Before we get too excited, the venue has clearly stated that presenting pantomime is for one year only to help fill the void of many a show that can't proceed due to lockdown rules. Sadly, Dick Whittington too fell victim to the Government's December clampdown on London venues and was forced to shut before its own press night. Luckily, the NT Live team were dispatched and the National is now streaming the recording for free on YouTube until 27 December.
Rather than commission a new production, the National's Dick Whittington is a revival of the Lyric Hammersmith's 2018 panto with writers Jude Christian and Cariad Lloyd updating the script to reflect the current pandemic. A fresh and zesty production, this Dick Whittington's plot revolves around the Leeds-born Londoner battling Queen Rat to become Lord Mayor of London with the audience deciding the verdict after an all-important sing-off.
There's no Morocco here, or Alderman Fitzwarren, rather act one's finale sees Queen Rat kidnapping Dick and Tom Cat, which later results in them fending for their lives after a shipwreck. With some help from an aquatic acquaintance, they soon return to London where Alice runs Dick's Mayoral campaign and the rest, as they say, is history.
Staged in-the-round, the Olivier is transformed with socially distanced audience members encircling the acting area. Whilst this presents a challenge to direction, the performers bound onto the stage in a show that blends panto with pop concert, rave and Saturday night TV gameshow.
Georgia Lowe's costumes appear to take inspiration from all the best sweets in a tub of Quality Street and the brightest of illuminous highlighters in a schoolkid's pencil case, in particular Queen Rat's Big Purple One-esque coat and Tom Cat's luscious lemon jacket. The stage does appear somewhat vacuumous at times and would benefit from additional dressing or increased involvement of the ensemble, but excellent use is made of traps that enable Queen Rat's toilet throne to rise, a great game of splat the rat to be played out and mops to be pulled Mary-Poppins-like out of food delivery backpacks.
The most impactful design sequences occur when Lowe's set and costume designs perfectly align with Jessica Hung Han Yun's lighting, such as act one's Mission Impossible-style sequence complete with laser beams and a Crystal Maze dome-inspired safe filled with gold. It's impossible not to want to get up and dance at the show's triumphant conclusion as a solar system of mirror balls descends after Queen Rat gets a gunging thanks to colossal can of baked beans.
Pantomime often struggles to hit casting gold, but there's no weak link in this Dick Whittington from Lawrence Hodgson-Mullings's fine voiced Principal Boy to Melanie La Barrie's ball of energy Bow Belles. Amy Booth Steele struts the stage as a snarky and riotous Queen Rat with Dickie Beau providing the production's damsel in a dress in the form of Sarah Fitzwarren, proprietress of the Over Easy Greasy Spoon, which also delivers.
Beau's Dame delivers plenty of puns and many an innuendo, but her pièce de résistance has to be act two's opening number where Dua Lipa's "Don't Start Now" is mashed with Gilbert and Sullivan's "Modern Major General" to create a moment of pure panto joy responding to the government's confused COVID-19 guidance.
As the cast sing in the show's finale, Dick Whittington really does "light it up like dynamite." Perhaps the National can be persuaded to consider panto every year? After all, it is our national theatre, just like the venue.
Reviewer: Simon Sladen