Dirty Work (The Late Shift)
Tim Etchells with Cathy Naden and Robin Arthur
Forced Entertainment
Battersea Arts Centre
–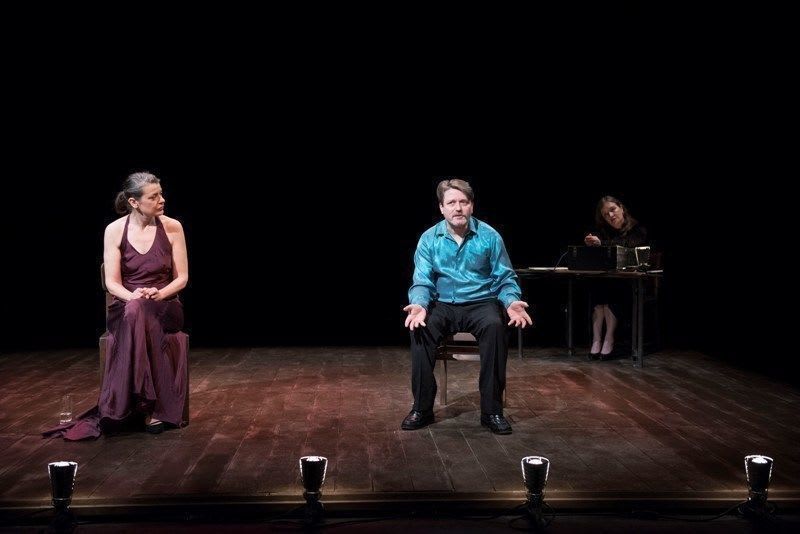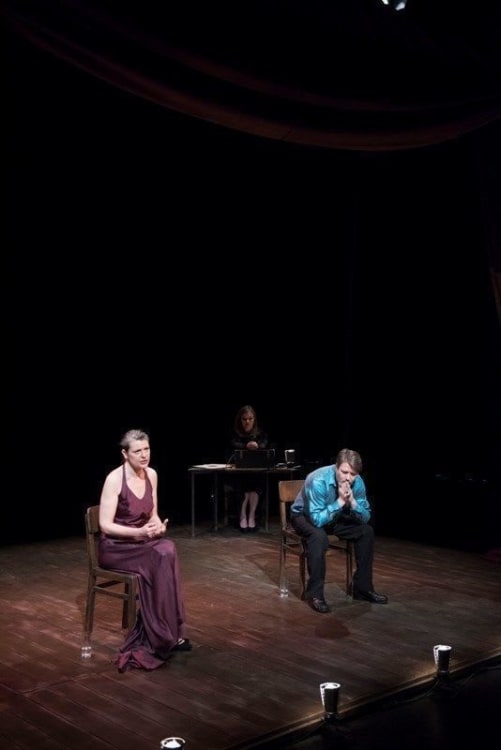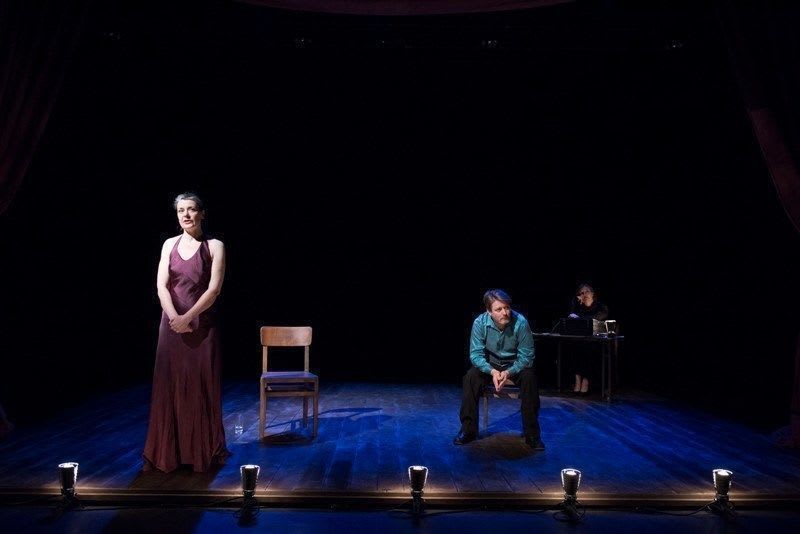 Sheffield-based company Forced Entertainment has this week presented the UK première of Dirty Work (The Late Shift), a revisiting of their 1998 play.
Here, three actors arrive on stage and sitting, framed by a proscenium arch, two describe a performance whilst the other plays recurring tunes on a record player.
The narration starts as a list of plots condensed into sound bites. Around the banality of Spot the Dog and mis-delivered letters, there is a lot about tragedy and death—great maritime disasters from the Titanic to the Concordia follow the conjuring up of five great explosions, and precede a list of great crises of the 20th century.
Global events are catalogued next to intensely personal ones—suicides are presented "…lovers jump from a bridge, a child puts a bag over its head…".
The dawning comes slowly. This is "art imitating life". This is real life, more importantly this is life as witnessed through the media, conveniently removed from actual experience and reduced to digestible headlines.
The acts of the described performance become more extreme and more itemised, the outlining of the creation and violent clearance of a refugee camp, the autopsy of a human body, the detailed decomposition of a comedian who died on stage whose diminished remains receive applause.
It is the role of the audience to suspend belief and provide imagination. With Dirty Work (The Late Shift) the audience seems shamefully complicit, greedy voyeurs. By implication we are tarred with the same brush willing to fill in the details between the lines of the narration with our own imaginations.
There is nothing to see in this play—it is 45 minutes in when a performer briefly stands up—but this focuses attention on the words. It is compelling listening, arresting the ear with its cadences and changes of voice between the two performers, Cathy Naden and Robin Arthur.
The two spar to out-describe each other at times but there is no question that every word is deliberate, chosen for its effect and rhythm. The same applies to the way they look at each other and at us their audience, in full view with the house lights on.
Terry O'Connor sits towards the back in near darkness and plays the same two pieces of music at intervals, highlighting the cyclical nature of described events. The broken record effect also accentuates history's tendency to repeat itself, or is that my imagination.
Reviewer: Sandra Giorgetti