Disco Pigs
Enda Walsh
Trafalgar Studios
–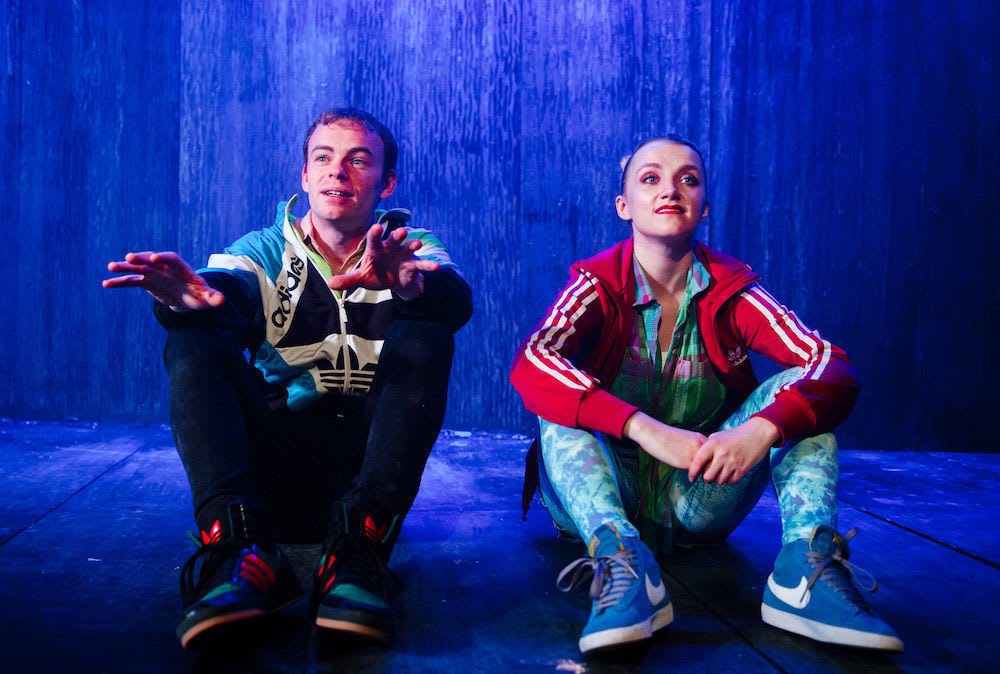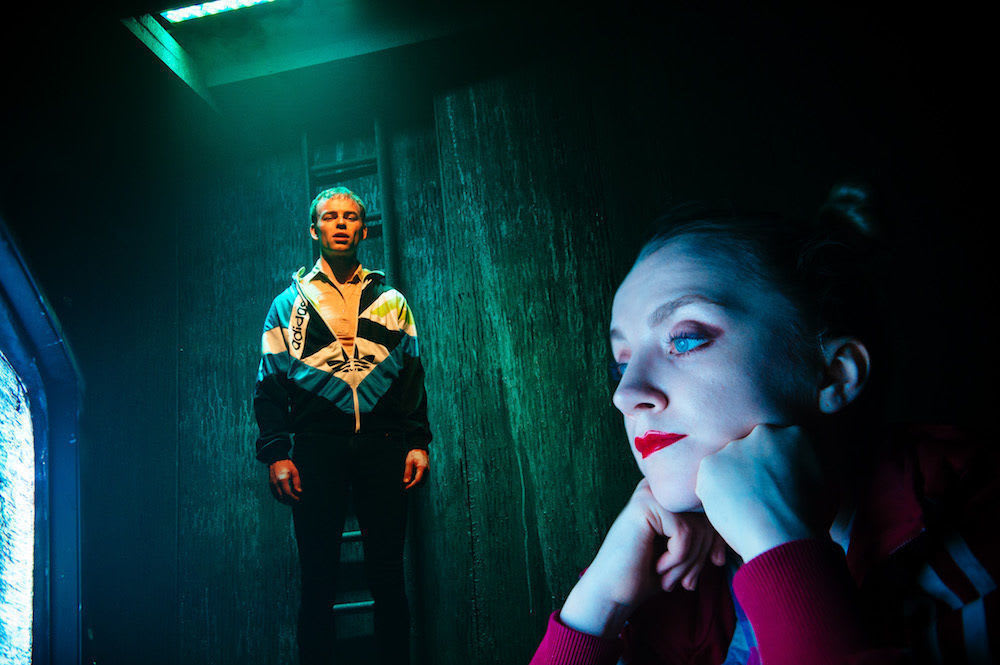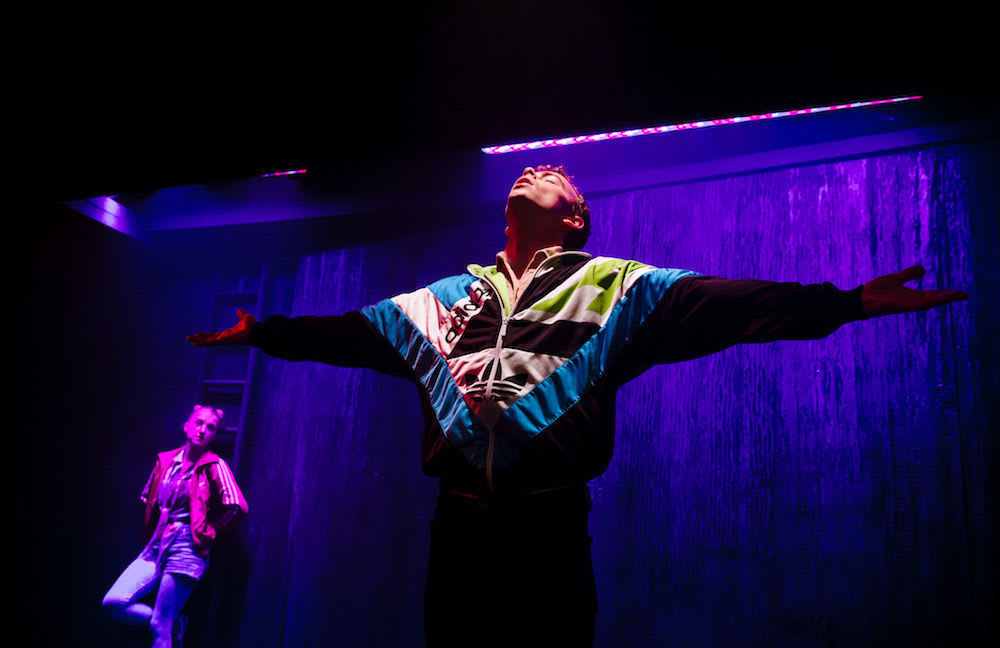 As anyone who saw the original presentation of Disco Pigs will know, the two-hander which is now being commemorated in this 20th anniversary production, works perfectly in the smallest of theatre spaces. As such, the intimate Trafalgar Studios 2 is an ideal venue.
In addition to that of the playwright and now filmmaker, this is the work that launched the stellar careers of Cillian Murphy and Eileen Walsh all those years ago and offers wonderful opportunities to young, Irish performers who choose to take on the roles of Pig and Runt from Pork Sitty.
On this occasion, director John Haidar has cast the highly expressive Colin Campbell as Pig and Harry Potter film franchise star Evanna Lynch in the role of his girlfriend, Runt.
The 75-minute performance opens in 1979 as the new-born pair simultaneously leave their mothers' wombs headfirst on their way to the outside world and all the craic that it has to offer.
Thereafter, while not actually twins or even brother and sister, the dynamic duo are as close as Batman and Robin, let alone any mere siblings.
Quickly, they develop their own richly poetic, almost Joycean language, which frequently goes beyond words into mind-reading intuition, growing up side-by-side until the main events of the evening take place on their joint 17th birthday.
By this stage, the youngsters have become quite a handful, enjoying a whale of a time without worrying too much about niceties such as the law. Indeed, they see themselves as Ireland's answer to Bonnie and Clyde.
The last hour effectively becomes a road movie as the mini hoodlums rush across town in search of celebratory kicks (as many literal as metaphorical) and romance, culminating in events at their Nirvana, the Palace Disco.
By that point, viewers will have tuned into the language, become fond of the lively youngsters and begun to fear for their future, both because of a natural tendency towards violent behaviour and a mismatch in their romantic aspirations.
Enda Walsh's breakthrough play features dazzling, poetic writing, a couple of impeccably developed characters and a joie de vivre that allows them to ride roughshod over the odd flat moment.
At its best, as in the original production by Pat Kiernan for Corcadora which toured the world and spawned a movie, the play pitches along at a rare pace, dragging audience members along happily in its wake.
On this occasion, John Haidar stamps his directorial signature far too obviously, creating the odd unforgettable moment but losing something of the piece's energy along the way. Even so, this addictive Enda Walsh classic is always worth a visit.
Reviewer: Philip Fisher