Disconnect
Anupama Chandrasekhar
Royal Court Theatre Upstairs
(2010)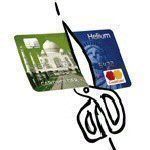 Free Outgoing was a fine British debut that took us to India for a couple of hours. It was such a hit in this space that it received subsequent promotion to the larger Downstairs Theatre as well.
Unlike so many writers who pour everything into their first work, Anupama Chandrasekhar has managed to repeat the trick with an intelligent but very witty play set in her hometown of Chennai.
Disconnect could well be regarded as the last word in theatre about that much maligned phenomenon, the Indian call centre, which has in one sense practically turned Chennai into the 52nd State of the American Union.
It puts the spotlight on BlitzTel, an Indian operation that provides collection services for an American credit card company, the ironically named True Blue.
BlitzTel is not performing well enough and reacts badly to the threat of losing its contract to a Filipino rival. This feeds down to the staff so that the opening sees loyal but ageing Avinash, sympathetically portrayed by Paul Bhattacharjee, redeployed from "New York" to "Illinois", in this strange virtual world where so many of the staff live double lives.
The best example is cool Ross (Roshan to his mum and dad). This maverick with a perfect American accent finds his scripts both boring and ineffective so ploughs his own furrow, convincing himself that he is more American than the real thing. This makes him the team's super-salesman but does not endear the youngster to his new boss.
If he is the wild star, then his colleagues, lovelorn Vidya/Vicky and gauche Giri/Gary played by Ayesha Dharker and Neet Mohan, also make their mark in building up a comprehensive vision of the pressures that working on the nightshift at a Chennai call centre can impose. The cast are helped in doing so by a flexible design from John Napier, which allows us to view office life in the round.
Under the direction of Indhu Rubasingham, Miss Chandrasekhar shines the spotlight on this sometimes shady industry. In doing so, she makes some enlightening if oblique observations about the generation gap today and the exportation of these dirty jobs to cheaper countries.
She goes further, exploring the aspirations that keep these workers going in the modern equivalent of the old Madras sweatshops and the (im)morality of finance companies that pour money on to customers then persecute them if they are unable to pay their debts.
Disconnect is a thoroughly modern comedy that can at times be chilling and through its three young callers and their frustrated supervisor makes one think afresh about the people who pester you in the comfort of your own home, one hopes only trying to sell to our readers, not collect from them.
This excellent play deserves to follow its predecessor down those flights of stairs to be seen by a much larger audience.
Playing until 20 March
Reviewer: Philip Fisher