DNA
Dennis Kelly
Hull Truck
Salisbury Playhouse
–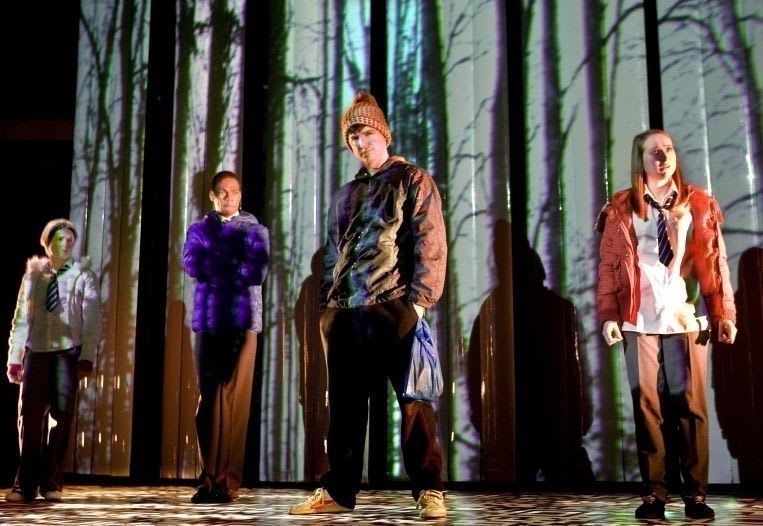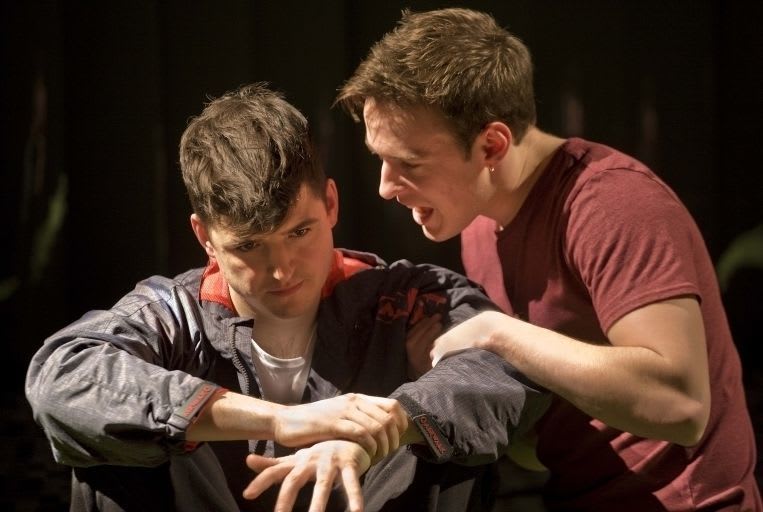 There are those who know as much about these things as I who find comedy and even hilarity in Dennis Kelly's dark drama of bullying teenagers.
Perhaps I pay too much attention to the news, and the alarming level of criminal behaviour featuring so many young people in modern times. So I find Kelly's powerful drama of adolescent cruelty too near the mark for comfort. The giggling of schoolgirls in the audience is one thing. It is born, I suspect, of embarrassment, even discomfort—certainly not amusement. Very little in this piece is remotely amusing.
In fact, I'm not sure if Kelly intends us to think of this piece in the context of entertainment? Rather it is an educational exercise in theatre performance and comprehension. Small wonder it swiftly became a core text on the GCSE English syllabus studied by 400,000 students around the country each year.
Designer-director Anthony Banks, an associate director of the National Theatre Discover Programme, has brought together a strong company of young players, all of whom are utterly convincing characters.
Difficult to overlook the key performances of Eastenders' James Alexandrou as the taciturn Phil and Leah Brotherhead as poor, left-out Leah.
Whether Adam is dead or not seems entirely beside the point. The fact that every one of these youngsters thinks he is dead is what concerns us. That and the lengths to which they go to conceal his death are the matters central to this performance.
But then, there are so many imponderables in this play: Why is John Tate the only member of the gang to use a surname? Why does Richard walk on his hands?
And what are we to make of Richard's closing remark that "there are more stars in the universe than there are grains of sand on Brighton beach"?
It is tempting to add: Discuss!
The production runs at Salisbury until 7th March and then tours to Ashcroft Theatre Croydon, The Royal Exchange Manchester, London Unicorn, Stephen Joseph Scarborough, Barnsley Civic, Watford Palace, Tobacco Factory Bristol, Theatre Royal Bath, Devonshire Park Eastbourne, The Lyceum Crewe and the Hawthorne Welwyn Garden City.
Reviewer: Kevin Catchpole