Do Not Enter the Monster Zoo
Adapted by Stacey Sampson from the children's book by Amy Sparkes, illustrated by Sara Ogilvie
Durham Book Festival / New Writing North
Jubilee Hall, West Rainton, Co Durham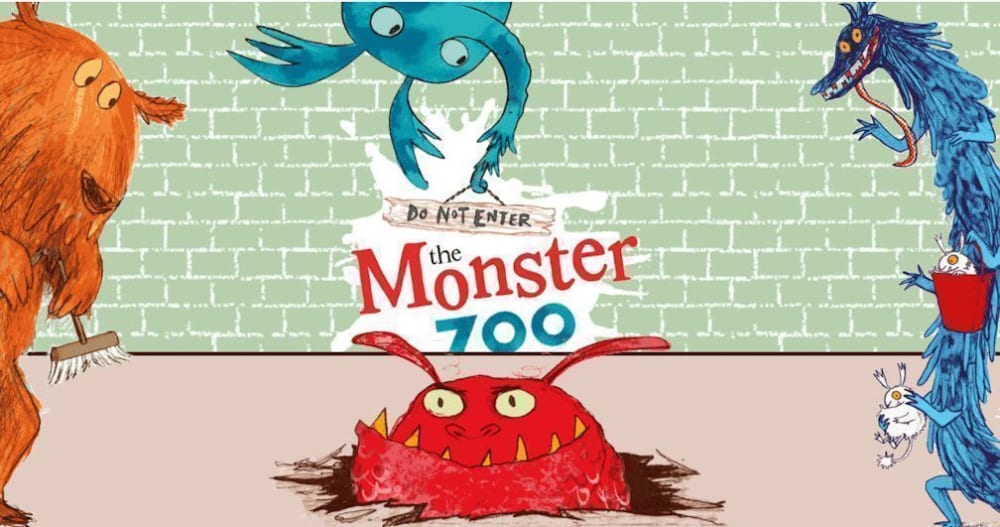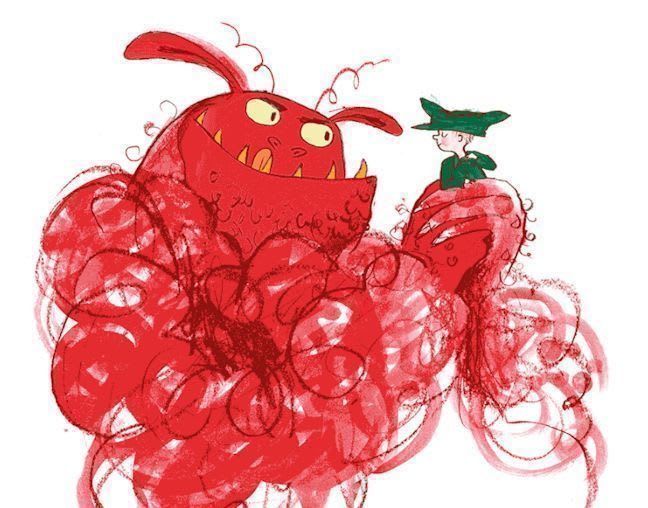 Joey's family—that's Mam, Little, Big and Joey herself—are moving house but Joey doesn't want to go. Her feet are perfectly happy where they are, thank you very much.
She likes animals, does Joey—she's got a plastic monkey which she can hang on the washing line, a small model of an exotic bird, a tiny (but very fierce!) lion and a crocodile which she carries on her back with its head over her shoulder—which is why she is delighted when she receives a letter telling her she has won a competition to be a zookeeper for a short while.
So she sets off with her fellow zookeepers, both little and big—the audience, of course—but is rather shocked to find that it's actually a Monster Zoo with lots of different monsters, including a Grimblegraw (and some that are even worse). But she'll do it!
Bright and bouncy songs for joining in, dancing or even just jumping up and down to; loads of opportunity for interaction between audience and performers, shouting of course being particularly popular; plenty of poo jokes—and not just jokes either as lots of monster poo gets thrown around (and one little boy in the audience swore he could smell it!); references to things that kids love to laugh at, like stinky cheese; excellent performances by a cast of four; all of these things combine to make a show which the kids loved, totally involved as they were for an hour, and which, as one lady (who had just popped in on her lunch hour and stayed) said, is adult-friendly!
Well, it was certainly friendly to this adult who is not always, it has to be said, all that easy to please.
Director Ruth Johnson sets a cracking pace which actors Calum Howard (Little and the Dinglebee), Joe Johnson (Big and the Orange One—and the musical director), Rachel Gay (Joey) and Zoe Lambert (Mam, Zookeeper, Grimblegraw) never allow to falter for a second, in spite of—for Howard, Johnson and Lambert—numerous frequent and very rapid costume changes.
The kids—mainly a reception and a Year 1 class—came well prepared. They'd all made their own monsters which they had brought with them and they were clearly out to enjoy themselves and even the one little boy who was a bit scared soon, after a little comforting from his teacher, settled and was thoroughly enjoying himself.
Do not Enter the Monster Zoo is on a 34 performance tour, and is the fifth New Writing North production to be funded by the Arts Council Strategic Touring Fund. This funding period has now come to an end. Let's hope Arts Council will renew this funding, for NWN has built up a touring circuit second to none, playing to hundreds of very young children who have had a marvellous introduction to theatre.
Reviewer: Peter Lathan