Doctor Dolittle The Musical
book, music and lyrics by Leslie Bricusse
Music & Lyrics in association with Churchill Theatre Bromley
The Lowry, Salford
–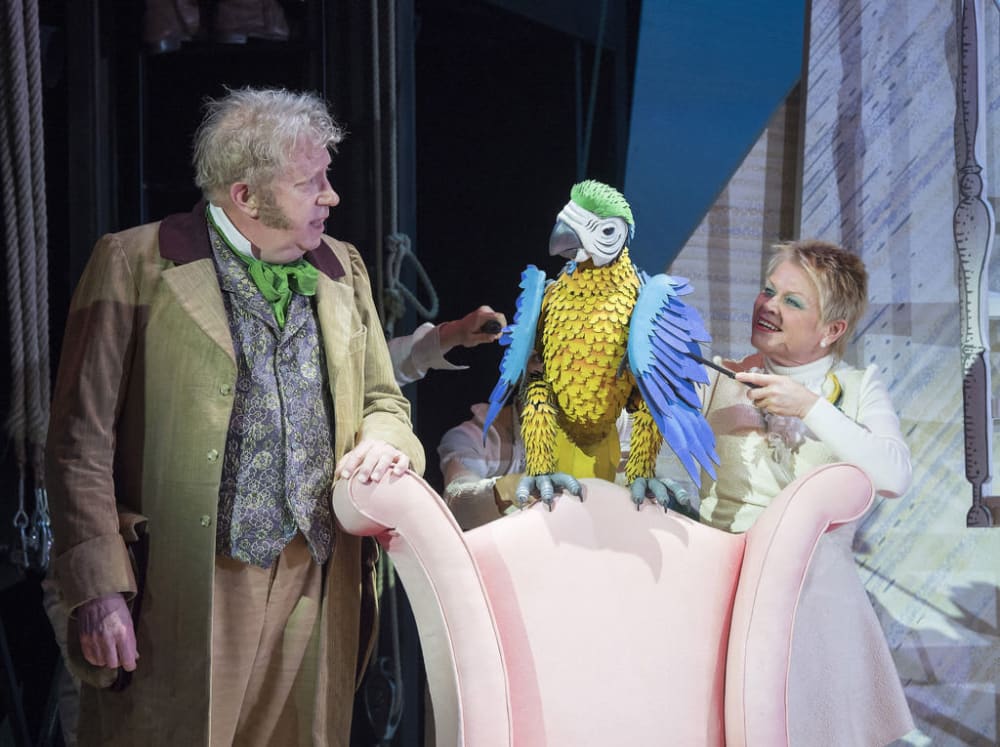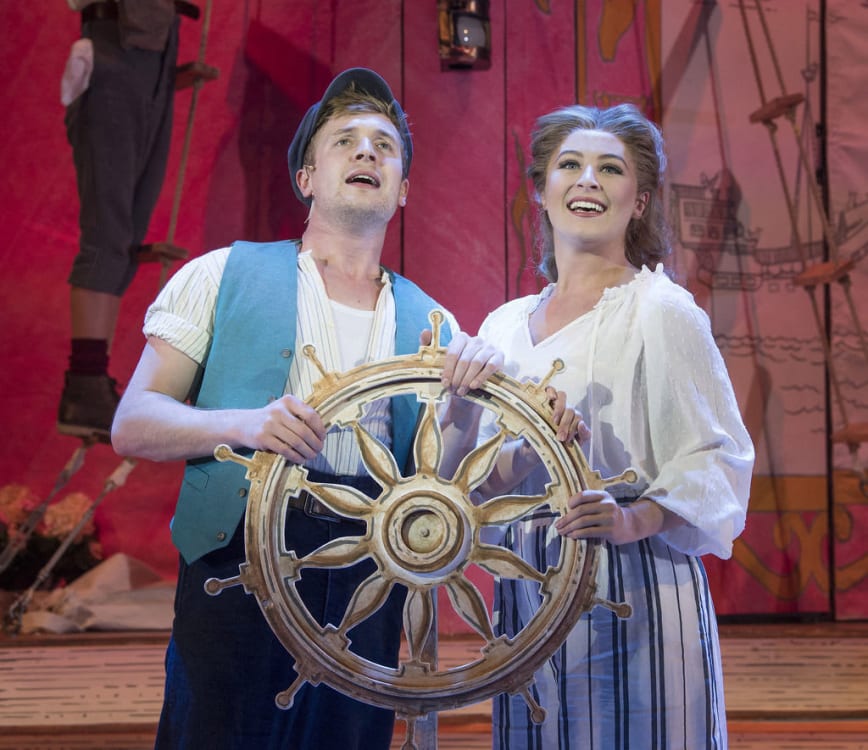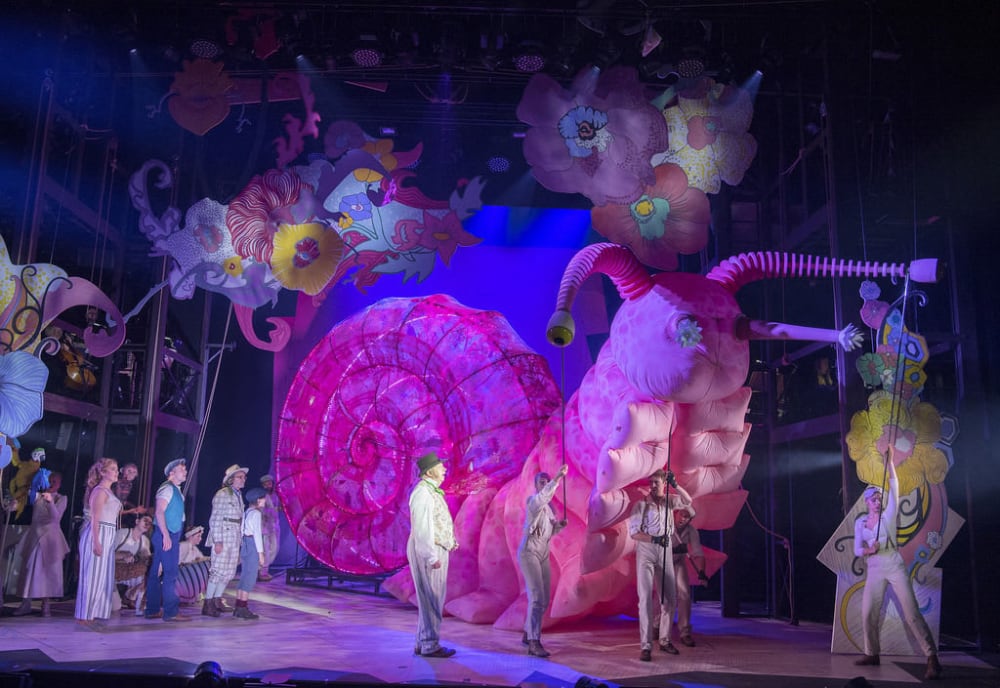 More than a decade ago, Tommy Steele brought this musical adaptation of the Hugh Lofting stories to Manchester (and stole most of the songs!) in a much-cutdown version of the original West End production. Talking to the animals in this new production is Fast Show and Harry Potter star Mark Williams, who fits the role perfectly.
Dolittle is a human doctor but he prefers the company of animals to people. One day, he wishes he could speak to animals, then Polynesia (Vicky Entwistle), his parrot, actually speaks to him in English and promises to teach him all the animal languages, which will make him the greatest animal doctor in the world. He is sent an unusual animal, a Pushmi-Pullyu, by a friend on a tropical island (whom he has never met) and uses it, via Albert Blossom's (Brian Capron) circus, to raise money for his voyage to find the Great Pink Sea Snail—although he has to break out of an asylum and survive a shipwreck before he gets there.
There are a few rewrites to the new version, not all of which sit neatly with the older material. Adele Anderson is great as Lady Bellowes (formerly General Bellowes), the fox-hunting judge who hates animals and sentences Dolittle to the asylum, but less so as Poison Arrow, a new pantomime-style villain who is so weakly integrated into both the plot and the stage action that she is left flailing around with little purpose. The love story is now between Mollie Melia-Redgrave's Emma Fairfax, Lady Bellowes's niece, and Patrick Sullivan's lively Matthew Mugg rather than the Doctor, which is perhaps more acceptable and believable to a modern audience, but renders much of her earlier worry about not understanding him a little pointless.
Tom Piper's set design has an interesting concept, layering cartoonish sketches of buildings and landscapes into collages to build an impression of the scene; on a small stage this would look clever, but on the Lyric stage it looks a little sparse and lacking in spectacle. Many of Nick Barnes's puppets do bring an element of visual spectacle; we have seen this style of puppetry a lot over the last few years (post-Lion King and War Horse), and it can still be very effective, but in the ensemble scenes there are so many puppeteers wearing white that the puppets themselves are a bit lost and don't show up very well against their operators.
The most visually impressive puppet has to be the Great Pink Sea Snail, which fills the stage and takes off most of the principle cast in its shell. After that, the Giant Lunar Moth is a bit of a disappointment, as it isn't particularly giant and is pushed around on a huge, very visible crane—with someone inside peddling furiously to no discernible effect—although it does briefly allow Williams to fly over the first couple of rows of the audience.
The 17-strong ensemble work very hard under director Christoper Renshaw and choreographer Josh Rhodes, plus the ten live musicians, under musical director Josh Sood, sound very good, although sometimes they are drowned out by the vocals and there were times when the performers seemed to be struggling to hear where they were supposed to come in.
So a bit of a mixed bag, but it's certainly an enjoyable show for all the family with the occasional 'wow' moment and a lead actor who could have been born for this role, but there are some clumsily constructed elements to the plot and not quite enough 'wows' to make up a 'wow factor' for the show as a whole, which this show really needs, especially at Christmas.
Reviewer: David Chadderton