Dogugaeshi
London International Mime Festival 2015
Basil Twist (USA)
Barbican Pit
–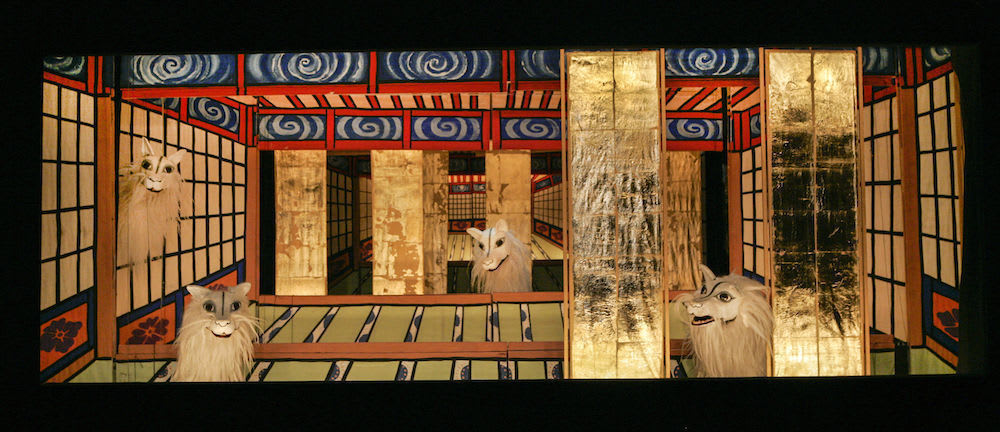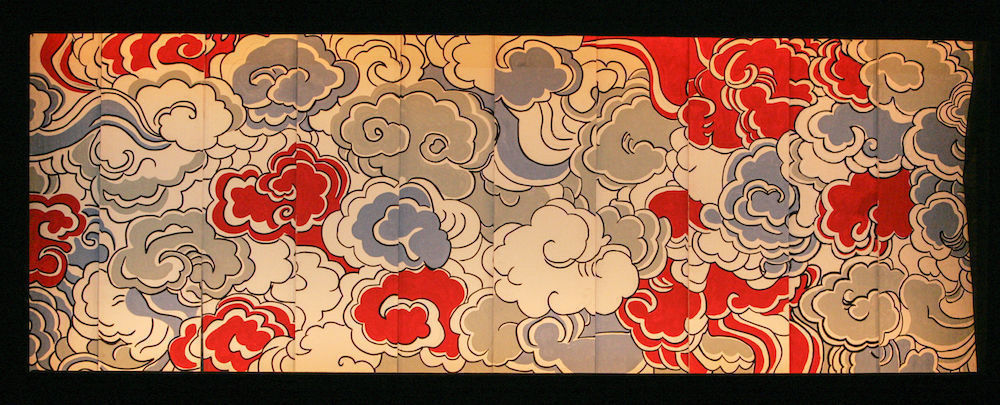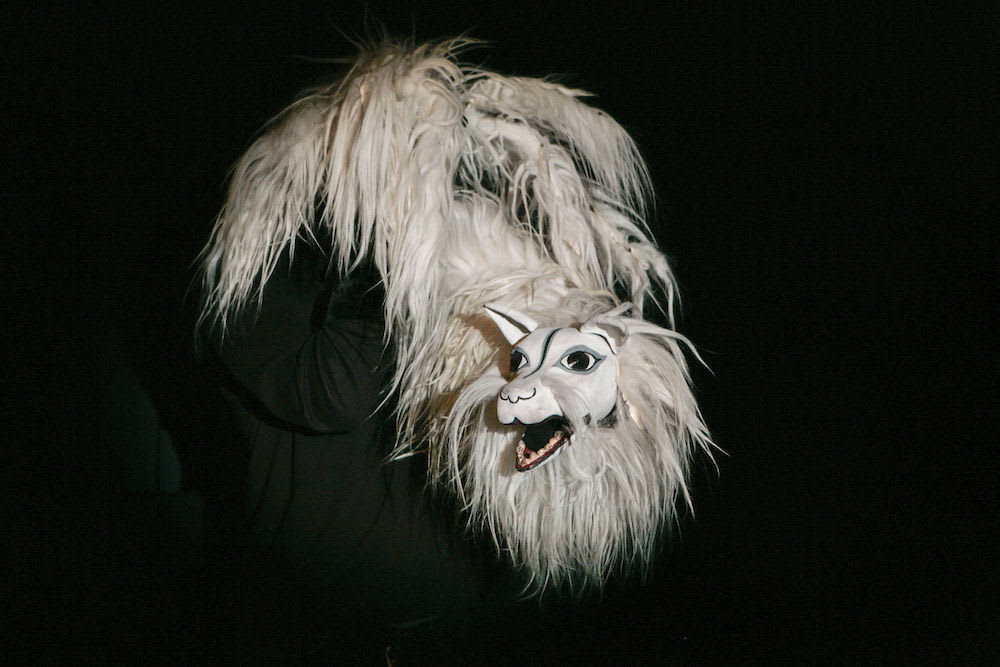 Dogugaeshi—have you heard of it? Neither have I. But, a lover of Japanese arts and culture, I had to find out what it is: an ancient traditional country art form resurrected, recreated—with added Western modern sensibilities—by puppeteer, designer, director and performer Basil Twist, who first came across it in 1997.
Think the pace of Noh and Bunraku and shrink them to a miniature theatre of slide show and magic lantern effect. Think silent cinema and musical accompaniment.
Led by shamisen master musican Yumiko Tanaka, a sixty-minute show unfolds, but what is she singing about? If only we knew. All we have are our eyes and the mood of the soundtrack to unravel a tale at once simple and complex, universal and particular.
Stimulated by stunning images, we travel into the realms of our individual imaginations and meditate on the decorated paper screen doors opening like boxes within boxes to the point of infinity. An eye test for some...
Illusion and perspective, montage and tableau, split screens, silhouette puppets—peasants pulling carts, a boat bobbing on a wave, drifting clouds—and a mischievous silver fox puppet.
No need for 3D spectacles for this fabulous small-scale handmade spectacle in the hands of four puppeteers: Basil Twist, Kate Brehm, David Ojala, Jessica Scott.
Imagine yukata abstract lattice patterns, waves, whirlpools, flowers, birds, golden carp, a tree in all its seasons, imagine the sliding doors of traditional ryokans. Is that a 'Jackson Pollock'? Dogugaeshi is a textile designer's dream.
All the above and more dancing before our eyes. Red sun rising over stylized waves, tigers in a bamboo forest, snow falling on snow-capped mount Fuji. Deeper and deeper the perspective takes us—into the eye of the dragon, into the heart of Japan.
Surfing radio waves, the old and the new, reminiscences of Dogugaeshi: 'it's beautiful; they change, they turn, there are candles'. That's it in a time capsule nutshell, told by elderly Awaji women talking on film.
Whirlpools and earthquakes, natural disasters, flimsy buildings shake, temples rise, and candles—two rows of five—prance before shimmering panels of gold.
Contemplative—this must have been a restorative tonic after a day's hard work—and therapeutic: a cleansing and easing of the mind. The impish fox a touch of silliness to a people's entertainment. Has anyone told American Basil Twist about foxy Brit Basil Brush? Dismiss that thought.
A Zen study delivered in an intimate gallery space. With added modern video projection design by Peter Flaherty, lighting design by Andrew Hill and sound design by Greg Duffin.
Newsreel of the building of the famous Akashi Kaikyō Bridge, the longest suspension bridge in the world apparently, across the Naruto Straits, linking Awaji islands, the original home of Dogugaeshi, to Kobe.
Commissioned by The Japan Society in 2003, supported by, amongst others, The Jim Henson Foundation, it premièred in New York in 2004, winning a Bessie Award in 2005, a spruced up Dogugaeshi is still on the road.
Twist has travelled to Awaji and Tokushima and been warmly welcomed there, a justification for his endeavours if ever there was need for one.
In the Barbican Pit, an audience, including Sergei Polunin in the front row, Will Tuckett in the back row, the artistic director of the Royal Ballet in the middle, illustrates our artistic hunger for the new in the old, still trading on Western tastes for Japonaiserie and Japanese aesthetics.
Reviewer: Vera Liber