Dominic Frisby: Let's Talk About Tax
Dominic Frisby
Gilded Balloon Teviot
–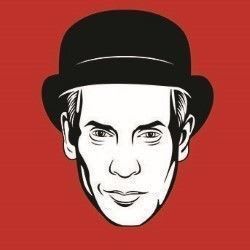 Rather than an accountant or economist, the eccentrically accoutred (broadly-checked blue suit and wing collar with ordinary tie) Dominic Frisby is a voice-over specialist whose dulcet tones will be familiar to TV addicts.
Quite how that qualifies him to pontificate about tax in a comedy slot is therefore less than clear.
However, Mr F has done his research and manages to deliver an hour-long diatribe that attacks the sinister underbelly of his topic and even proposes a means of deleting every one of the UK tax code's 10 million words.
To be fair, we would probably need a few hundred in their place but that still seems a fair outcome.
Fluency wasn't there at the start of week one, a script and notes on hands needed to provide cues, along with a sexy female voice and numerous low tech props, largely graphs.
A great deal of data is leavened by jokes, often genuinely funny and some audience interaction.
It seems likely that those attending will have an interest in taxation or why turn up? On that basis, this show will prove well worth a try, although the result might be anger at the ways in which the fiscal system lets off the mega-rich, rather than simple enjoyment.
Reviewer: Philip Fisher