Don Juan Comes Back From the War
Ödön von Horváth
Finborough Theatre, Earl's Court
–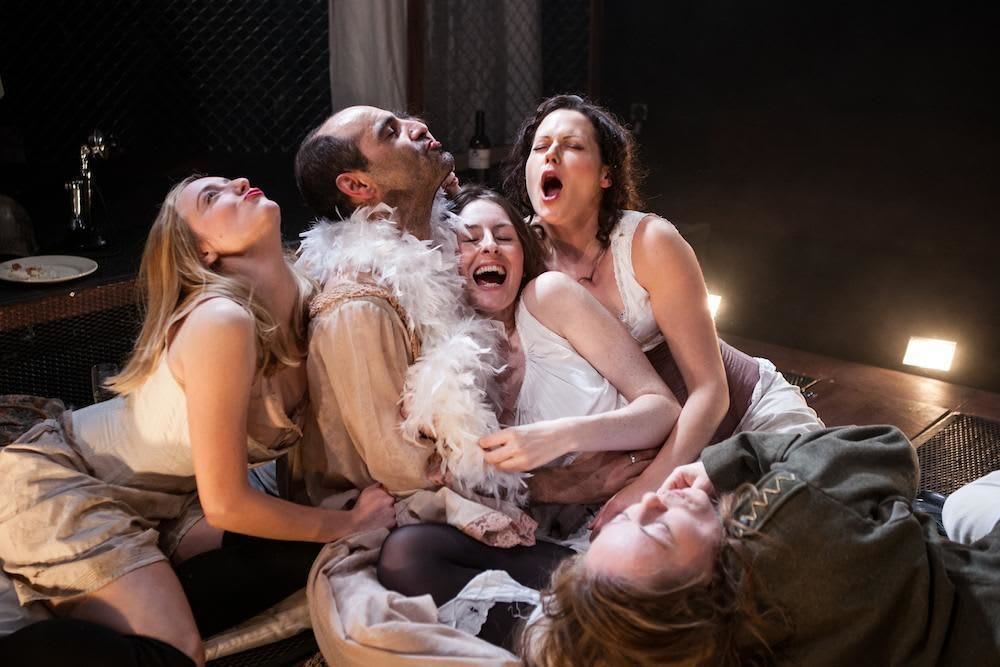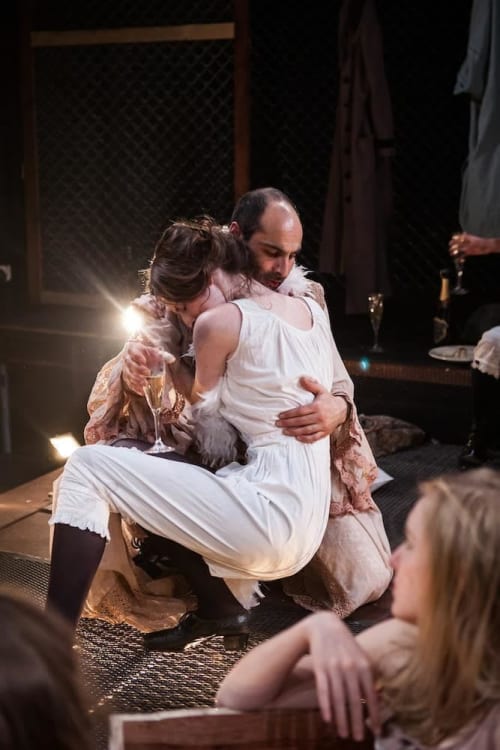 Don Juan is so iconic a figure that his name has become a noun. He has been memorialised in poetry and prose, drama, art and opera.
While DJ is remembered as a tireless, heartless lover, Ödön von Horváth looks at him differently in a play first performed in 1952 though conceived much earlier, that was in effect a modernised sequel to the more spectacular retellings of his life of debauchery.
This fading hero would today be portrayed as a tabloid target, perhaps the kind of over the hill ex-footballer or ageing rock star who is photographed nightly leaving glitzy clubs with a series of different blondes obliged to keep him upright on each occasion.
The play opens with Zubin Varla as DJ, seemingly the last man in Berlin as the Great War ends after four years of terrible carnage.
Inevitably given his reputation and the scarcity of competition, the great lover has an abundance of female company, represented by five of the six actresses who each play multiple parts through a couple of hours.
DJ may be old but he is still adored and capable of making multiple women unfeasibly happy. In Duncan Macmillan's new version, updating the language by close to a century, we follow an episodic trail.
From the empty happiness of an almost worn-out husk, it is all downhill. First, the fun becomes too much for an overworked heart.
This means hospital, which should provide sanctuary but is nothing of the sort. Curious nurses and a maddened old lady with a kitchen knife see to that. The latter has reason for her rage, since the old sex machine has jilted her daughter at the altar, leading to suicide.
Next up is another former lover, which could have been any woman in town. She is barely remembered but still wants to protect and lust after the unforgettable DJ, as does her teenaged daughter. Nuns and whores each behave no better in his presence.
As the play progresses, the devilish and proudly defiant Don descends into horrific degradation, paying for his sins the religious might suggest. At the same time though, he is also symbolising a country at the end of a long and pointless war that has left countless millions of much worthier men in unmarked graves.
The language can be poetic and the text reflective but the pace of Andrea Ferran's production of this wordy classic drags at times, despite the efforts of Zubin Varla who gives his all in the title role.
Reviewer: Philip Fisher