Don Pasquale
Gaetano Donizetti
The Royal Opera
Royal Opera House
–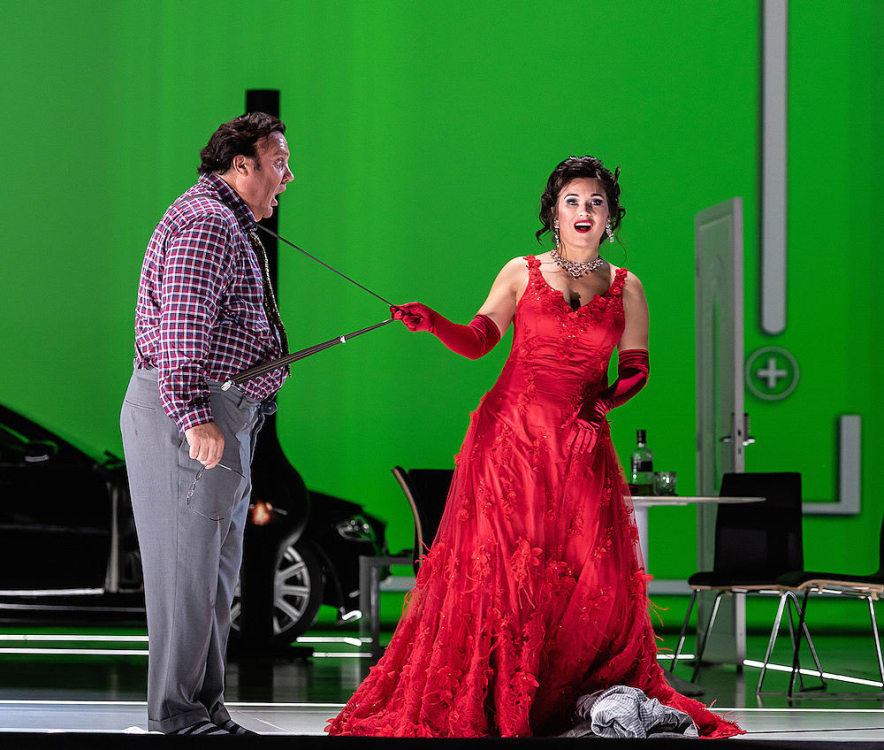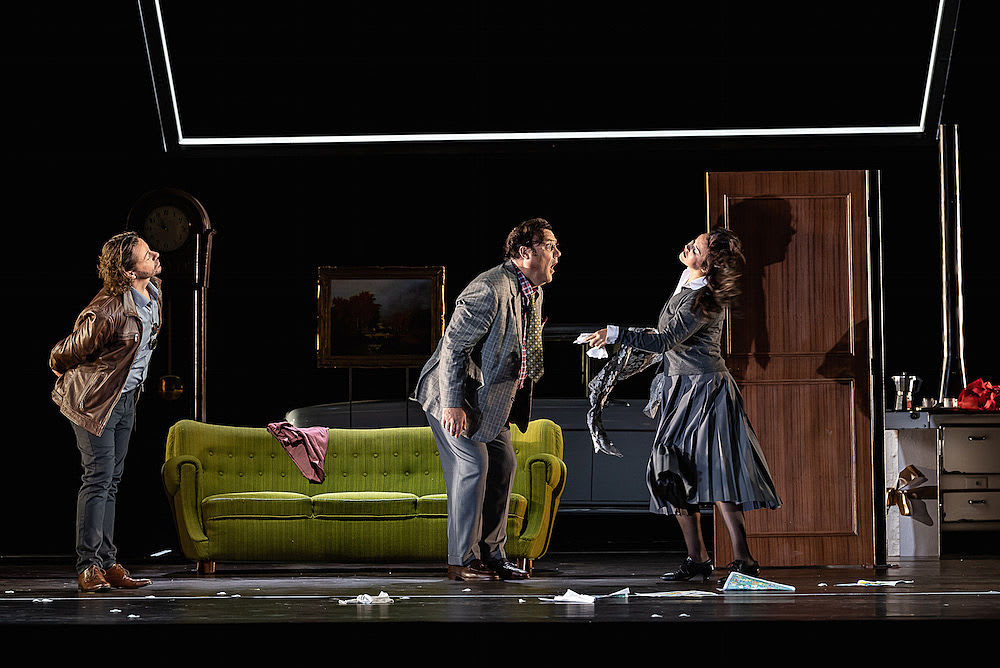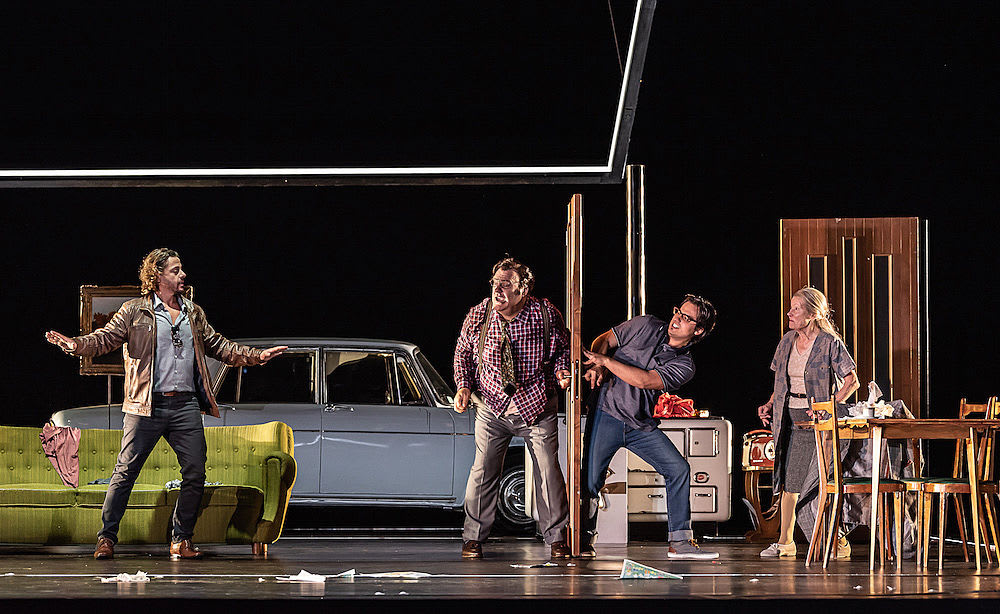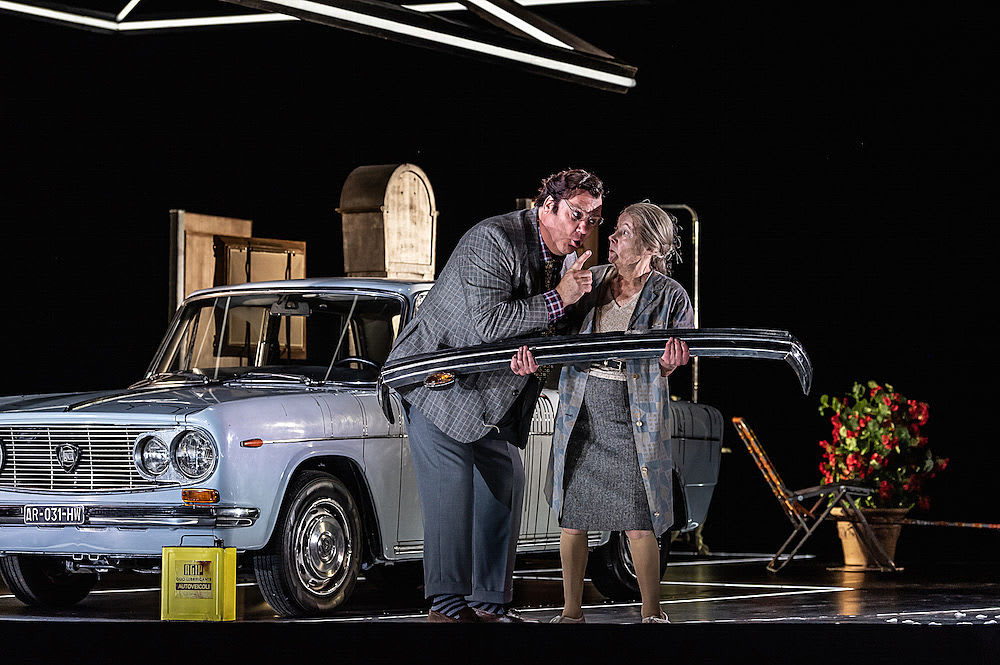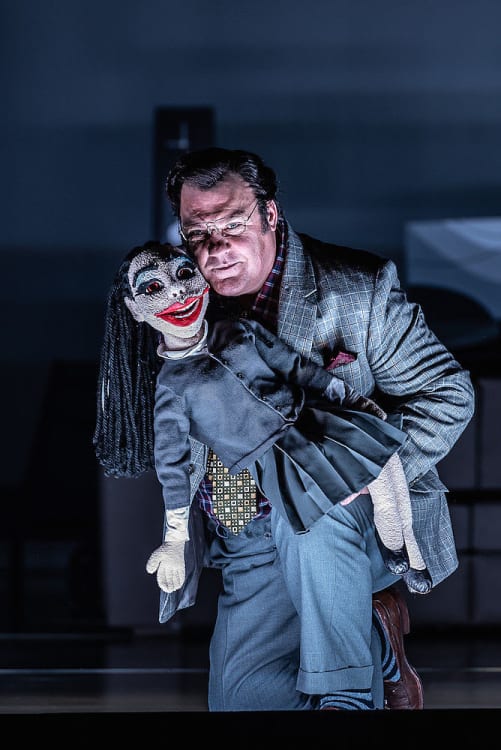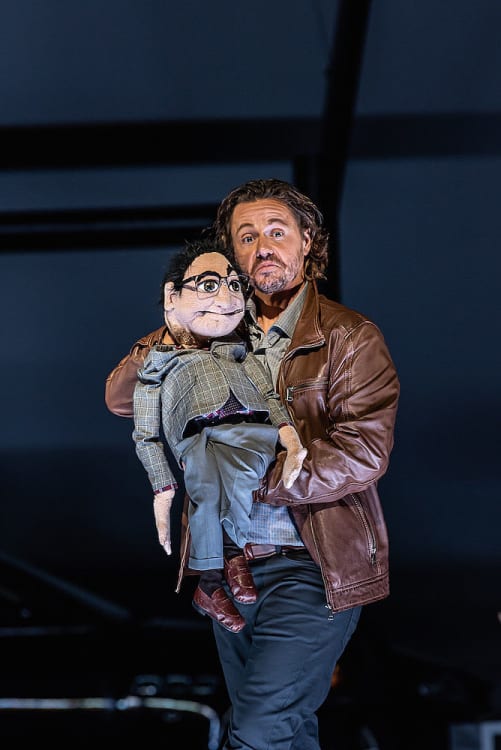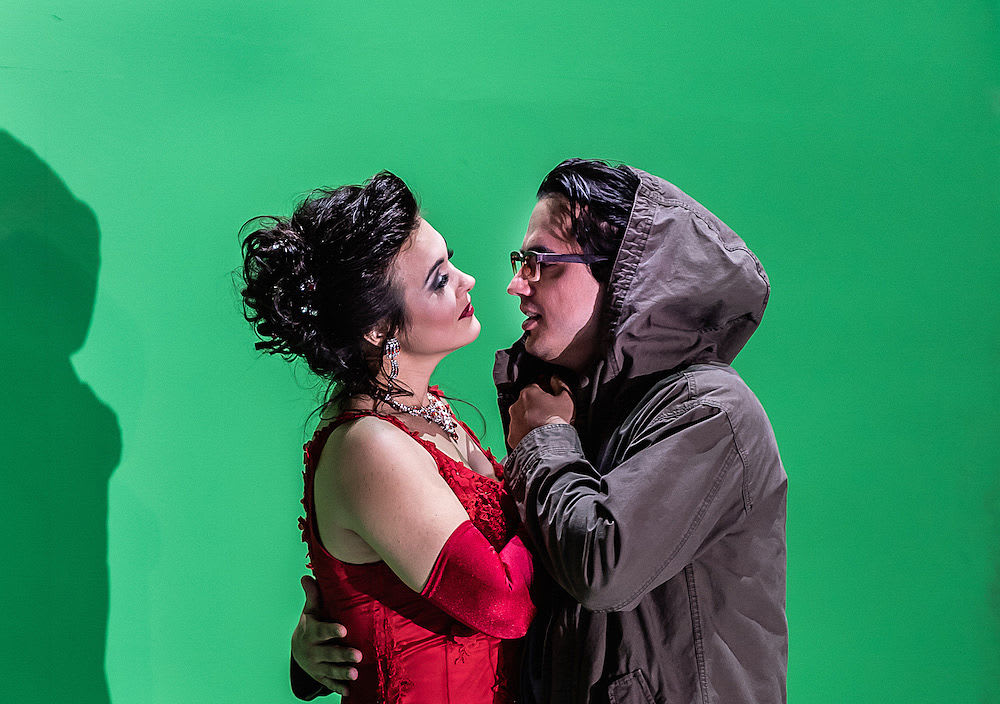 Damiano Michieletto's new production of Donizetti's 1843 Don Pasquale, a co-production between The Royal Opera, Opéra National de Paris (where it opened in March this year) and Teatro Massimo di Palermo, is a delight on many levels: ingenious set designs by Paolo Fantin, revealing close-ups (video designers rocafilm aka Roland Horvath and Carmen Zimmermann), singing and acting that makes one think of Mozart and Molière. And Rossini. And Italian, possibly French, art-house cinema.
A modern interpretation that makes psychological sense, this Don Pasquale has a harsh ending. But I'm jumping ahead of myself. Don Pasquale, getting on in years, seventy or so, decides to marry to get his lovesick nephew Ernesto out of the house. He forbids Ernesto to marry poor widow Norina, disinherits him, but falls for her himself (it's a scam) and gets his comeuppance.
His friend Dr Malatesta sets him up with his sister Sofronia, a convent girl. Of course, this is Norina in disguise. She plays merry hell with him after their fake marriage (Bryan Secombe in his short comic turn as the fake notary, Malatesta's cousin Carlotto, is quietly good), renovates his house, removing all his creature comforts, spends his money on diamonds and furs, then has him spy on her with Ernesto in a supposedly secret tryst. She leaves a note—on her mobile—for him to find. They say there's no fool like an old fool.
Yes, it is a contemporary take and it holds up very well. All is revealed, he forgives them, but, poor man, he ends up in a wheelchair in a nursing home. Much too cruel (softened perhaps by a hint that he still has the keys to the car) this dumping disposal of a selfish man but not an evil one—it is a comic opera after all, basically commedia dell'arte. There's rapid patter, bel canto singing (Ernesto's act three lyrical serenata is lovely), gorgeous duets, intimacy, great characterization and alluring instrumental interludes.
Sir Bryn Terfel, in his debut in the role, brings a warm buffoonish air to Don Pasquale and one can't help but feel sorry for the deluded man being played like a puppet by Malatesta's trickery. When Norina slaps him, it pulls him, and us, and even her, up short. And our sympathies are with him when they should be cheering on the young lovers. Age is no fun, and not for sissies as a famous actress once said. He's too easy a target.
As I say, a clever interpretation, one that captivates the ear, mind, and eye. A see-through storybook set, a Cinecittà film set perhaps, its house outline conspicuously lit (lighting by Alessandro Carletti), there's even smoke out of the chimney, and a car at the back, on a revolve, so we get to inspect the decor and plan of the house from all angles.
Into this old lonely bachelor pad with its old fittings and equally old shuffling maidservant (Jane Evers in silent screen mode is wonderful) comes a demure young woman in grey, who he thinks will be an asset in his old age, but Norina (Olga Peretyatko in her Royal Opera House debut is fabulous), a dresser on a video fashion shoot, is one for the glam life, "I know every trick when it comes to love". Norina proves she is a fine actress: she can play coy, naïve, shy, as she shows on screen with a knowing wink to the viewer. She passes the audition for Sofronia.
Don Pasquale doesn't know what has hit him when she twangs his braces, refurbishes his home, increases the number of servants (the chorus in a brief appearance in this opera) doubles their wages and replaces his old car. No amount of squeezing himself into a corset and dying his hair black (when he reminds me a little of chameleon Italian actor Toni Servillo) can save him. He's back in his smelly outsize pajamas and dressing gown (costume designs by Agostino Cavalca are drab funny for him and film star catwalk for her).
Green screen filming coupled with video projection surprise us with a walk in the forest, and the final old people's home brings a gasp from the audience. Anything can be faked—clever, no? And very de nos jours… All in good fun, but is it? Not to be taken seriously, but what about the moral of the story? The poor man has flashbacks to his childhood and his mother—this is what he wants from a wife. Michieletto piles on the psychology with puppets (a useful recap of the story): Don Pasquale with Norina's and Malatesta with Don Pasquale's effigy. Yes, we get it; it's about manipulation...
Austrian baritone Markus Werba in his leather jacket and shades makes a suave Malatesta; Romanian tenor Ioan Hotea is a slightly underpowered Ernesto, but who wouldn't be against the firepower of Peretyatko (she really is a revelation, and the camera loves her) and fall guy Terfel, who is, in this version, too big a softie really.
The prolific (seventy-five operas, never mind symphonies, oratorios and the rest in a relatively short life, 1797–1848) Donizetti, who claimed to have written this opera buffa in eleven days, thought Rossini a lazy fellow for taking three weeks to write The Barber of Seville. What show-offs. That vitality translates into the music. The opening overture could be ballet music, ranging from light to boisterous dramatic. Conductor Evelino Pidò is positively dancing on his podium.
Only seven performances, but Don Pasquale will be broadcast live to cinemas throughout the UK and further afield on Thursday 24 October at 7:45PM, with an encore screening on Sunday 27 October at 2PM, and will also be broadcast on BBC Radio 3 on Saturday 23 November 2019 at 6:30PM. Don't miss it.
Reviewer: Vera Liber