Don Quixote
Adapted by James Fenton from the novel by Miguel de Cervantes, with songs by James Fenton and Grant Olding
Royal Shakespeare Company
Garrick Theatre
–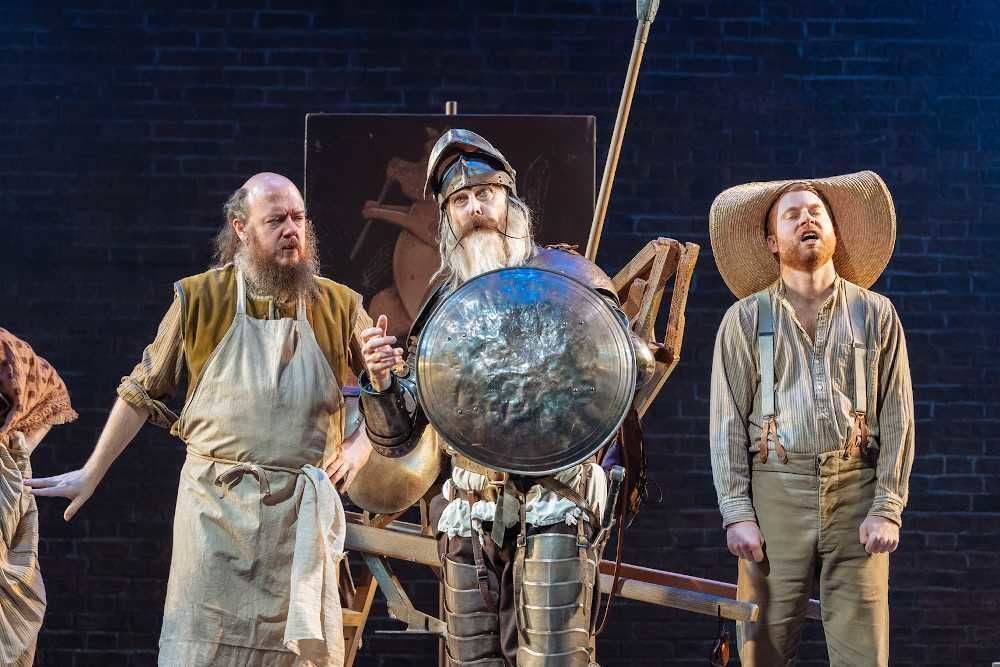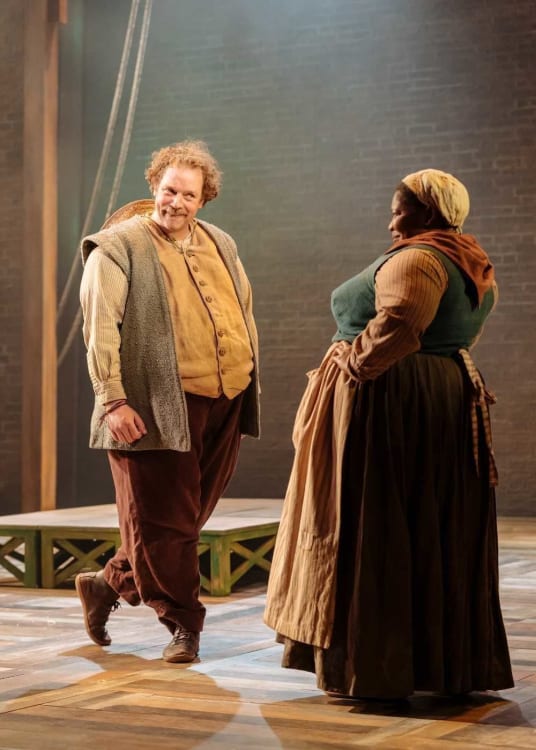 It might have been written over 400 years before, but this RSC stage transformation of Don Quixote has much in common with the lively new take on Zadie Smith's White Teeth currently pleasing audiences at the Kiln.
Both are based on large, rambling, wonderful novels that must inevitably be condensed to a great extent in order to fit into a stage running time of under three hours.
James Fenton's adaptation also comes with songs, co-written with Grant Olding, and is supplemented by the considerable efforts of director Angus Jackson and a well-compiled backstage team.
The staging itself is simple, largely dispensing with a set although the windmills are wonderful. In addition, Robert Innes Hopkins's props and colourful costumes have their moments, particularly a series of cleverly-designed puppets courtesy of Toby Olié, the best of which is the titular character's horse Rocinante, closely followed by his bosom buddy's ass and a lovably terrifying lion.
At the evening's centre is a dynamic duo. David Threlfall's history with the RSC peaked when he unforgettably portrayed Smike in The Life and Adventures of Nicholas Nickleby. His latest incarnation, Don Quixote, is older but no wiser, constantly deluding himself and getting into the kind of picaresque scrapes that distress family and friends. However, the actor inhabits a character who looks uncannily like Billy Connolly so well that one constantly feels pity but also a degree of admiration thanks to a sensitive and nuanced performance.
The self-appointed Knight of the Sorrowful Countenance's ass-riding right-hand man Sancho Panza feels like a much more modern creation, thanks to a typically robust performance from Rufus Hound. The comedian is given free rein to crack jokes and work with audience members (some planted?). In this, he benefits from the use of a role rarely utilised by the RSC, Cal McCrystal bringing the company his tremendous talents as a "comedy director" introducing much very funny if occasionally distracting stage business and the occasional running gag.
Having won the hearts of every man and woman in the house, Hound also steered the first night through every producer, director and actor's nightmare, a fire alarm 30 minutes before the scheduled finale, preventing panic and allowing the evening to move smoothly towards a moving closure.
The supporting cast sings tunefully and happily fills in with the occasional dance, each member taking on numerous roles to perfection. While they work well as an ensemble, it would be remiss if any critic did not highlight the hilarious efforts of Natasha Magigi, who turns Teresa Panza into a comic scold of epic proportions.
While this relatively short stage adaptation can never compete with a rich novel filled with both comedy and philosophy, Angus Jackson's joyous production will bring great pleasure to anyone lucky enough to procure a ticket, whether or not they are fans of the original.
Reviewer: Philip Fisher