Don't Smoke in Bed
Aurin Squire
Finborough Theatre, Earl's Court
–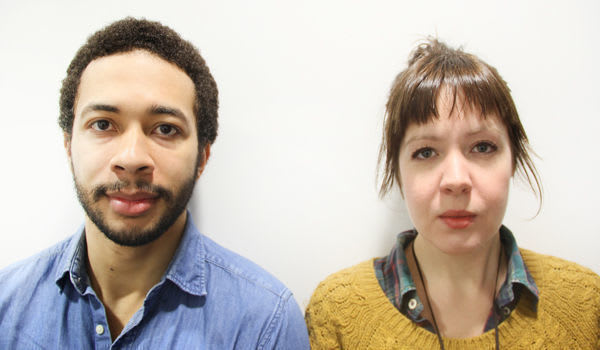 At his best, American playwright and journalist Aurin Squire is capable of writing insightful political and social dramas such as Obama-ology.
This two-hour-long two-hander attempts to address equally serious issues: inter-racial marriage and fidelity. However, it is severely lacking in drama and might have been better delivered in the form of a thesis or short story.
That is to take nothing away from the actors, Greg Lockett as Richard and particularly Claire Latham playing Sheryl, who do their best to inject the piece with life and humour, particularly after an interval that does not appear in the script.
The shtick is that a pair of thirtysomething college professors in New York agree to let the "Times" put a webcam into their bedroom. This is intended to act as a fly-on-the-wall for a one-off article that eventually spins out into a series and then a book.
The couple talk candidly about the problems that beset a Jamaican man and woman of Irish heritage when they choose to marry.
Amongst key topics, parents on both sides object to the marriage and believe that their respective child has married beneath himself/herself, a baby becomes a political football and an extra-marital affair has predictable consequences.
The material is seriously over-stretched and, as a result, dilutes some important and highly intelligent observations about the continuation of racial stereotyping into an era when America has a black (the semantics of stereotyping provide a good debating point) President, with a nasty tendency to plunge into cliché when silence would be golden.
Too often, the situations that are used to make significant points are contrived for that purpose and, rather than depicting reality, they get closer to reality TV's version of naturalism.
Don't Smoke in Bed could have been so much better with sharper focus and a briefer running time.
Reviewer: Philip Fisher