Double Murder
Hofesh Shechter
Hofesh Shechter Company
Sadler's Wells Theatre
–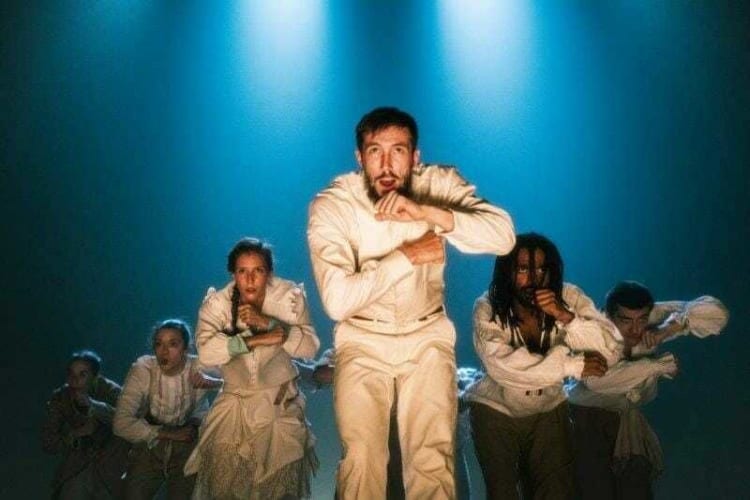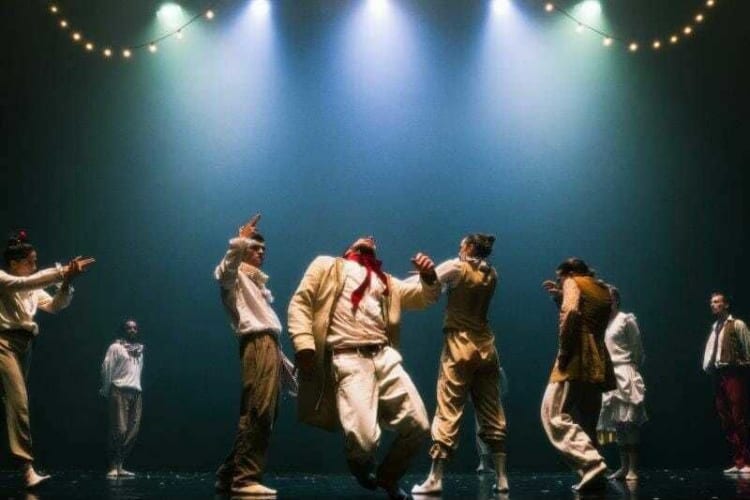 Double Murder is a double-bill by Hofesh Shechter and includes an old piece, Clowns, and a new piece, The Fix.
Clowns begins with a jolly can-can but soon turns violent and murderous. The stage is murky and often plunged into darkness. The dancers, bunched and slouched, become more and more frenetic and more and more aggressive, arms and legs flaying. All this is performed to an insistent, relentless and riveting drum beat. The music churns and rattles. Shechter's energy, as always, is powerful, exhilarating and exhausting.
The clowns go on a macabre killing spree, miming, commedia dell'arte fashion, slitting throats, strangling necks, stabbing bodies and shooting each other in the head. The piece, a bit too repetitive, lasts 45 minutes and ends with too many jokey faux curtain calls.
Seven of Shechter's dancers took themselves to a small village in Italy to research some ideas and ask themselves what is the most valuable currency that people can have right now? The answer they came up with was "hope".
The Fix is an antidote to Clowns, an emotive statement, tender and fragile, much shorter and much slower, more comforting, more loving and, in part, an act of meditation. A man has an epileptic fit and is cared for. The music, when it is not being deafening, sounds religious. The company hug each other and some of them, masked, come down into the auditorium to hug a delighted and cheering audience, who are fed up with social distancing.
Reviewer: Robert Tanitch