Doubt, A Parable
John Patrick Shanley
Making Productions and Graffiti Productions
Southwark Playhouse
–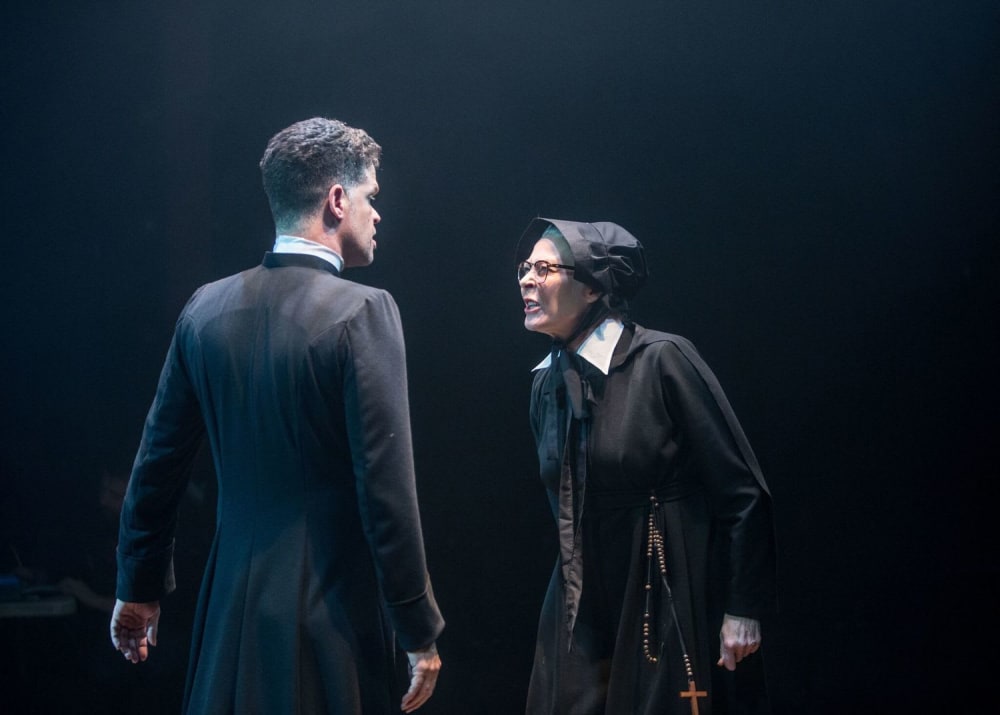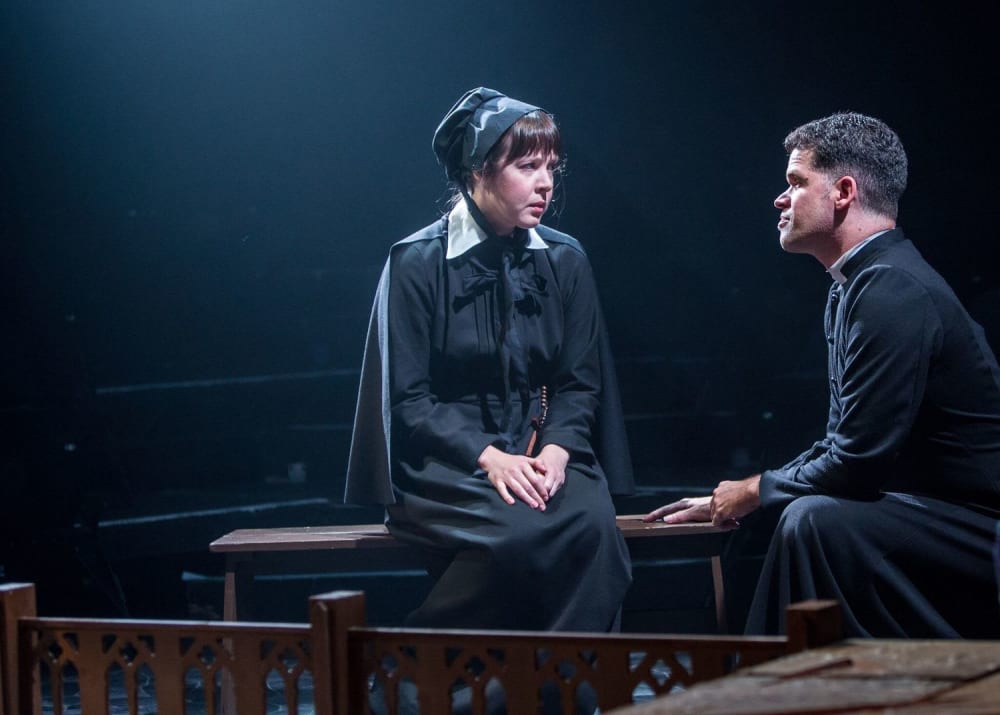 Ché Walker's revival provides confirmation that John Patrick Shanley's deceptively simple morality play is a timeless classic that has lost none of its power in the dozen years since the work hit Broadway squarely between the eyes, winning both a Tony and a Pulitzer Prize plus more.
This new production is played in-the-round, with the actors on a P J McEvoy-designed stage shaped as a crucifix but with a sinister pagan eye at its centre.
The story, set in 1964, is engendered by Stella Gonet's fearsome Sister Aloysius, a fundamentalist nun whose faith is so certain that she believes that Frosty the Snowman is heretical.
The test comes when St Nicholas Convent welcomes its first "coloured" pupil. Young Donald settles in as well as could reasonably be expected, getting fine support from a sympathetic teacher, Sister James played by Clare Latham and the resident parish priest, Father Flynn.
The young nun is chalk to Sister Aloysius's cheese while, in the hands of Jonathan Chambers, the basketball-coaching confessor seems very camp, which inevitably changes viewers' perceptions of his actions and potentially affects the balance of an evening that is impeccably constructed to challenge preconceptions and toy with our sympathies from start to finish.
His close support for young Donald begs questions after the young altar boy is caught partaking of too much sacramental wine and once the Principal gets her teeth into the bone, like the most belligerent of mongrels, she will not let go.
While Doubt, A Parable would have worked well as a 90-minute indictment of the Catholic Church and its ongoing problems regarding child abuse, Shanley goes considerably further.
By introducing Donald's mother and giving Jo Martin a powerful and moving speech about the difficulties that her son faces as a result of his race, critical father and nature, several extra dimensions take the piece up to the kind of level that deservedly wins numerous awards and then gets translated into a Meryl Streep movie version.
Even for those familiar with the work, Doubt has the power to shock as it forces viewers to consider some major ethical issues which affected America over half a century ago and continue to trouble both that country and our own right up to the present day.
As such, this gripping play provides an opportunity to witness theatre at its best and will fully justify a trip to Southwark.
Reviewer: Philip Fisher