Dr Angelus
James Bridie
Robyn Bennett
Finborough Theatre, Earl's Court
–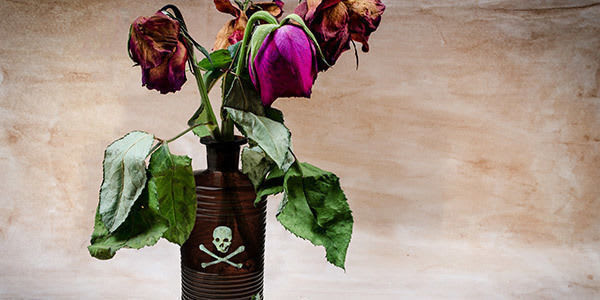 James Bridie knew what he was writing about in this 2¼-hour-long drama that occupies the border somewhere between psychological thriller and black comedy. Like the two central characters, Bridie worked as a GP before becoming a popular playwright.
For its 1947 debut, Dr Angelus brought together two popular actors, Alastair Sim and George Cole, later each feted for his film work, including appearances together in Scrooge and with the girls of St Trinian's.
David Rintoul, who plays the title character, also has a track record as a Scottish GP, having portrayed Dr Finlay on TV.
In the early scenes, set in a Glasgow living room/surgery, it is heartening to see the support that Cyril Angelus gives to Dr Johnson, his callow young partner of three weeks, Alex Bhat playing an innocent still not 24 and wet behind the ears.
That becomes all too apparent when he is asked to assist Lesley Harcourt's glamorous Mrs Corcoran, in her own self-deprecating and frankly inaccurate words "a wizened old hag of thirty".
However, fending off the femme fatale pales into insignificance as the health of the host's mother-in-law fades before she succumbs to gastric tuberculosis, an illness that regrettably appears to be hereditary and might be the cause of the hysteria suffered by Vivien Heilbron as Mrs Angelus. It should be remarked that a suspected affair between her husband and Rosalind McAndrew's serving girl cannot have helped her state of mind either.
Loyal Johnson ignores the wise council of both the seductive Mrs Corcoran and an elderly but extremely distinguished Doctor, Sir Gregory Butt . He is played with quiet wit by Malcolm Rennie, himself conjuring up the memory of Alastair Sim in his later years in this role and later on doubling as a police inspector, who unexpectedly calls.
Leading the cast, David Rintoul plays to the house with dry humour, while Alex Bhat makes his character suitably earnest and Malcolm Rennie steals every scene in which he plays.
Dr Angelus is a bit of an old potboiler but has charm and wit on top of the company's more sinister underpinning. Jenny Ogilvie's production can be atmospheric, especially in a haunting dream sequence, although the evening feels under-rehearsed.
Reviewer: Philip Fisher