Dracula
Bram Stoker, adapted by David Nixon
Northern Ballet
BBC4 and iPlayer
–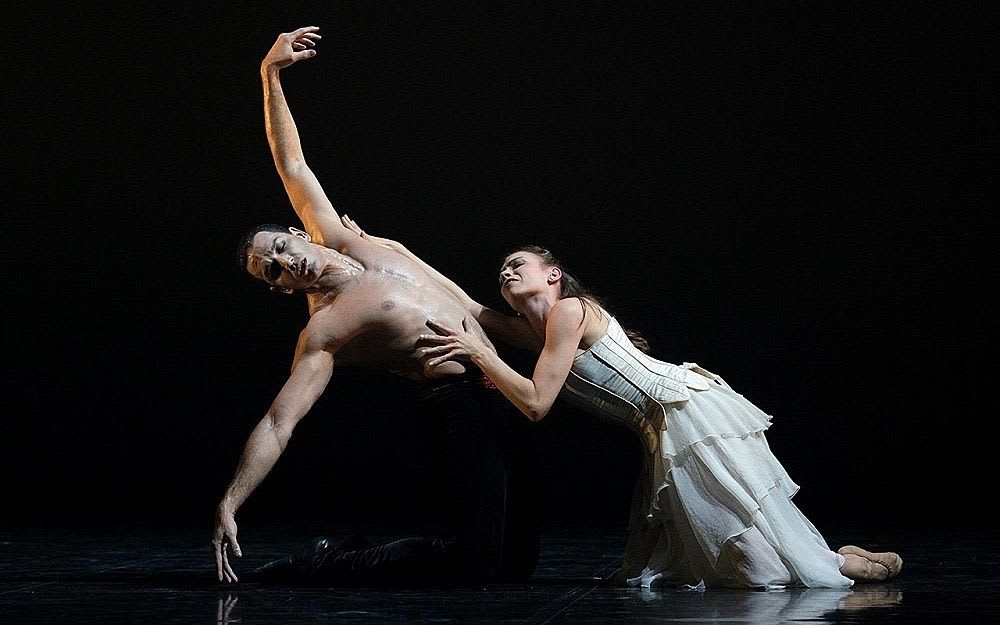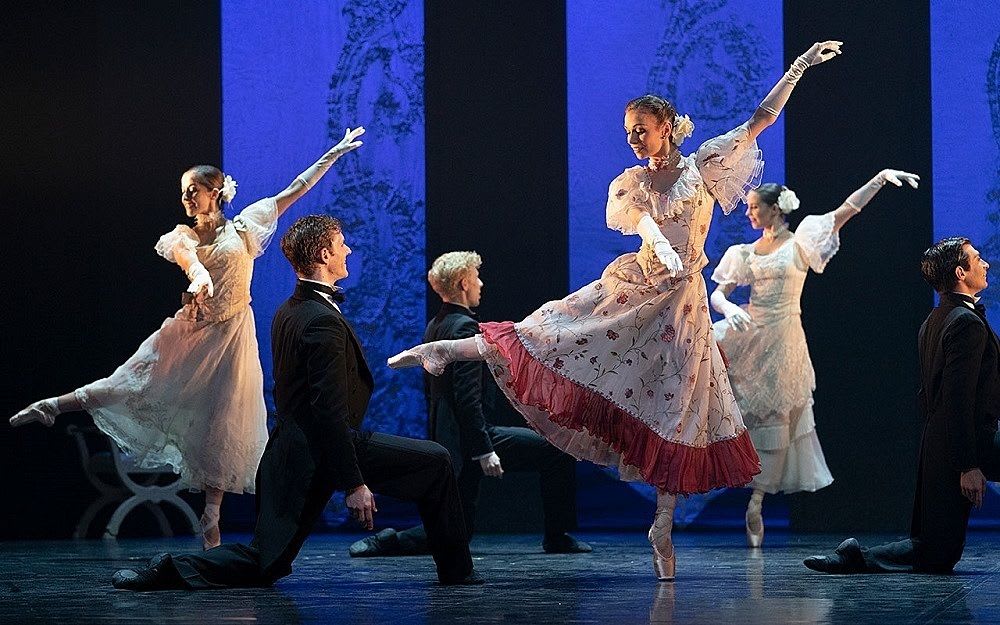 In writing Dracula, Bram Stoker not only created a Gothic masterpiece; he also employed imaginative storytelling techniques—the tale unfolds in the form of diary entries and letters. Choreographer David Nixon is clearly a fan and his adaptation takes full advantage of Stoker's techniques. Trapped in an oppressive castle and at his lowest point, Jonathan Harker (Lorenzo Trossello) gains strength by using his diary to recall fiancée Mina—accordingly, Abigail Prudames dances across the stage a vision of innocence in a corrupt environment.
Nixon follows the plot of the novel faithfully with young solicitor Jonathan Harker visiting Castle Dracula in Transylvania under the impression he is to arrange the purchase of a property in England for the Count. Harker gradually realises his life is at risk and he may have exposed his fiancée and friends to a supernatural menace. Even so, Nixon is not a purist, adding a shock twist at the end of the ballet and including crowd-pleasing Gothic horror with red-eyed demonic horses and Dracula spider-crawling down a wall.
Transformation is a theme of the ballet with Dracula growing younger and other characters being corrupted by his attentions. Vampires are known for their ability to transform and Nixon takes a less literal approach than one might expect; there are no bats or wolves but rather beasts in human form. In their initial appearance, the vampires are crude and animalistic. Riku Ito, as the aged Dracula, is a bald Nosferatu, sniffing around the stage like a dog and barely able to restrain himself from attacking Harker. Dracula's brides squirm and scuttle like snakes and spiders and form a multi-armed gestalt creature. Lucy's (Antoinette Brooks-Daw) transformation into a vampire is marked by her adopting an alien zig-zag movement.
The swift transformation of the impulsive predator Riku Ito into the manipulative and suave Javier Torres is a move away from raw appetite towards aloof, even cruel, seduction. The Victorian sense that succumbing to temptation deserves punishment and redemption can be achieved only through sacrifice hangs over the ballet. Dressed in a tight dark suit buttoned up to the neck, Torres resembles a judgemental Puritan looking down dismissively on the people he has ruined. Torres's solo as Lucy lies on her death-bed makes it seem as if Dracula is literally dancing on her grave. Even in Torres's sleek form, Dracula reverts to type under pressure adopting bizarre insect-like poses.
The choreography contrasts the refined and sedate environment of Victorian England with the raw animal hunger of the vampires. However, although vampires are supposed to be sexy, their dancing is frenzied instead of erotic. Rather than being seductive, the dancers seem on the verge of attacking each other. Abigail Prudames is more like Dracula's puppet than his lover and Antoinette Brooks-Daw's dancing has the tinge of desperation—a descent into chaos instead of a release from Victorian prudery.
Nixon designs the sumptuous costumes and, rather than compose an original score, cherry-picks from existing works. Choral pieces from Alfred Schnittke, dances from Rachmaninov and a tango by Michael Daugherty merge together seamlessly.
The transmission of Northern Ballet's Dracula shows some of the limitations of moving a production from stage to screen. Ali Allen's sets—massive derelict castles, crumbling graveyards and ornate crypts—were probably awe-inspiring in a live theatre environment but lose much of their impact shrunken to a small screen. It is great to have the chance to see the ballet but hard not to envy those lucky enough to have experienced the live performance.
Reviewer: David Cunningham