Draw from Within
Wim Vanderkeybus
Rambert
The Lowry, Salford
–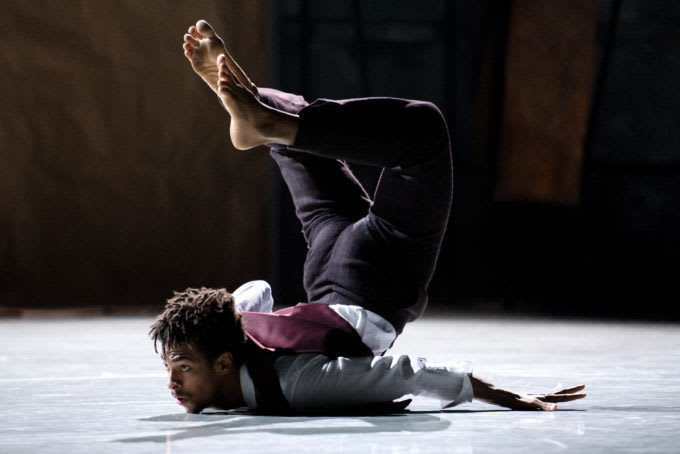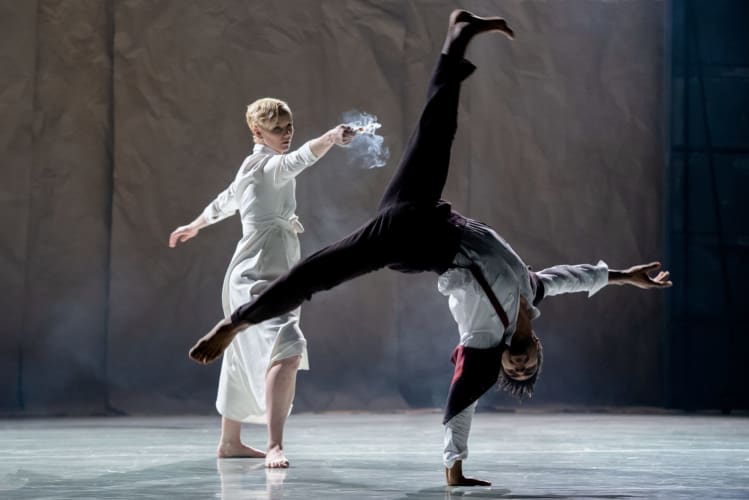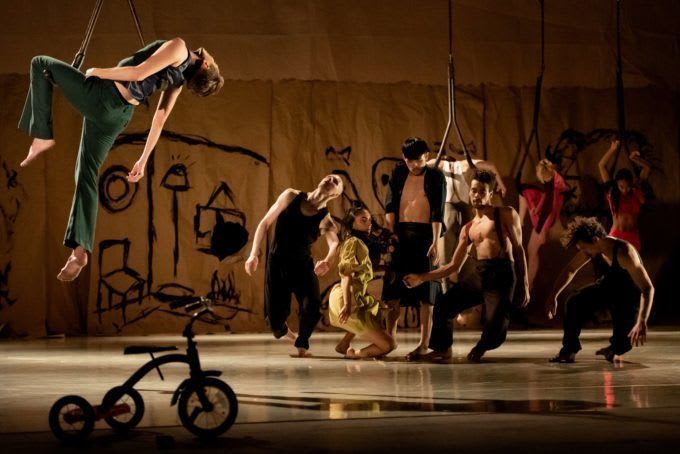 Draw from Within was conceived as an online production during lockdown. This prompts speculation whether Wim Vanderkeybus's dance piece, now performed in a live environment, will explore aspects of the pandemic and lockdown.
That certainly seems to be the case with the opening sequence; a lively clap and slap duet ends prematurely when, with a loud 'click', the music stops and the stage is plunged into darkness. The impression the dance is to be a pandemic parable is reinforced by a narrator reciting Ted Hughes's Conjuring in Heaven which opens with the line: "So finally there was nothing."
Yet the opening is misleading. After the narrator stumbles through a nightmarish torchlit sequence that, amongst other things, shows tribal superstitions and a display of battlefield surgery, the dance becomes a collection of abstract pieces without an overall theme. As is often the case with obscure performances, there is a sense there is less here than meets the eye.
Technically, the dancing by Rambert is superb; the dancers flow around the stage as if their bodies were boneless or throw themselves into high-energy leaps and bounds. Wim Vanderkeybus's choreography is imaginative—a pregnancy is simulated by a pair of entwined dancers staggering around the stage until one untangles himself to represent the birth. But technique alone cannot hold the attention and some of the dances slide from memory without leaving a trace.
Draw from Within is self-indulgent and not all the sequences are successful. A humorous scene of the troupe becoming part of a mural they have just sketched onto the rear stage wall works well. An ironic dance, with the limber dancers simulating infirmity and the fragility of age, also contains successful gags with a frail dancer taking ages to stand erect only to then collapse. Yet the purpose of a tribute to the slasher horror movie genre set in a hospital ward is hard to ascertain and feels out of place.
Draw from Within is not a cheerful piece. The set is stark—bare walls and a series of screens that are moved around the stage sometimes in an intimidating manner. The longest sequence concerns the birth of a messiah-type character who turns out to be more of a tyrant or psychopath leaving his followers hanging from butcher's hooks. Even the conclusion, in which the returning narrator encourages the troupe to take hope, is disrupted by dancers being unable to get along and starting fights.
Draw from Within is frustratingly uneven. Superbly performed and with imaginative choreography yet containing sequences which seem wilfully obscure, adding little to the overall dance and not engaging on an emotional level.
Reviewer: David Cunningham