Dreamgirls
Book and lyrics by Tom Eyen, music by Henry Krieger, additional material by Willie Reale
Sonia Freidman Productions, Greenleaf Productions, Fakston Productions, Rupert Gavin / Mallary Factor, Chuchu, Nwagu Productions, Tulchin Productions, Tyler Mount, Iris Smith, 1001 Nights Productions, Steven Rivellio and Griffin Dohr
Palace Theatre, Manchester
–

Listing details and ticket info...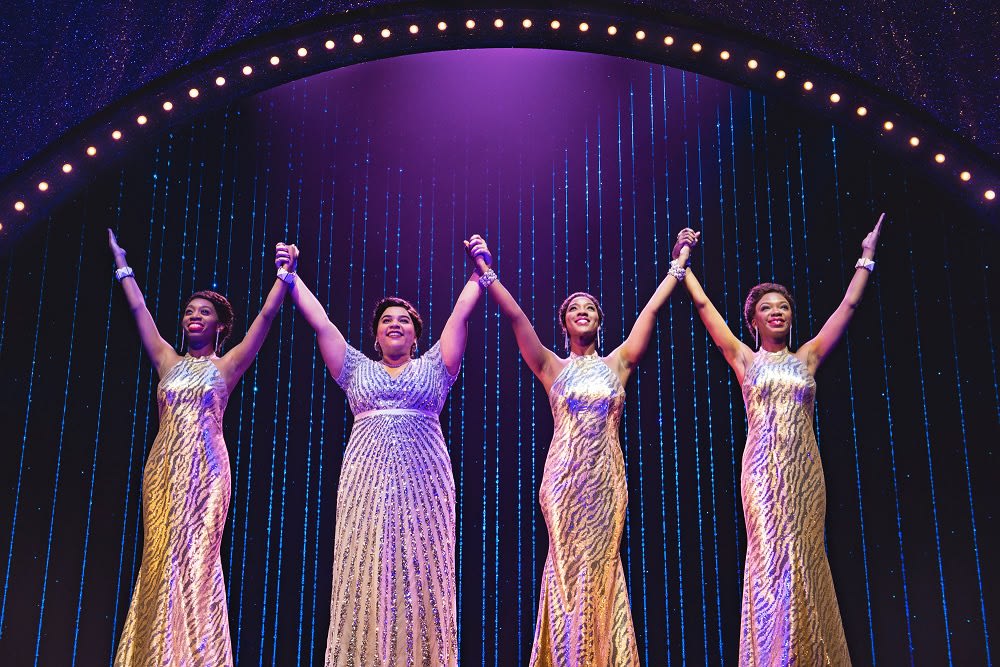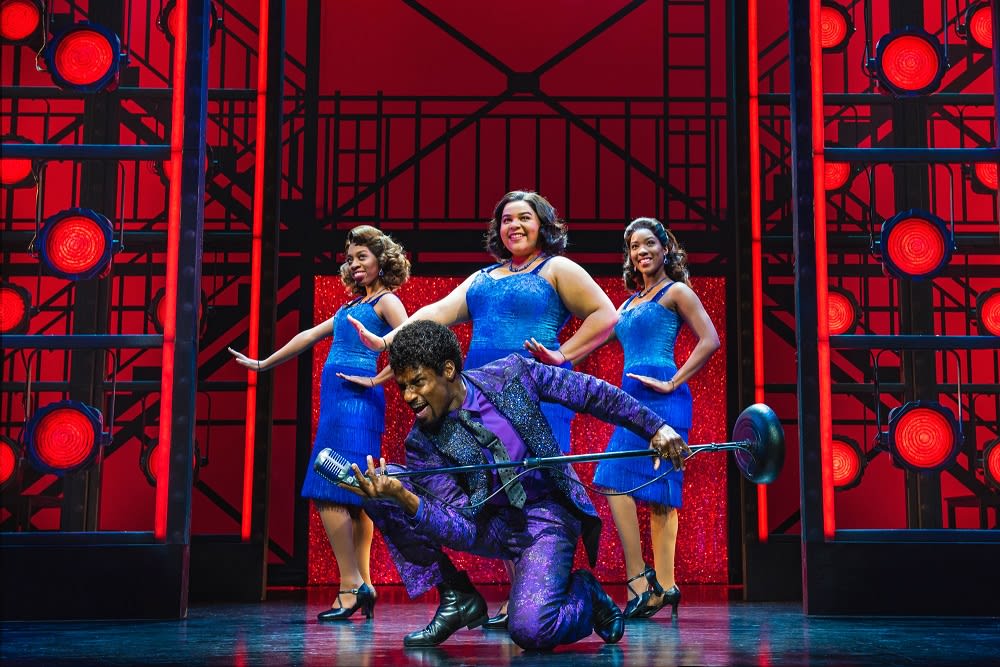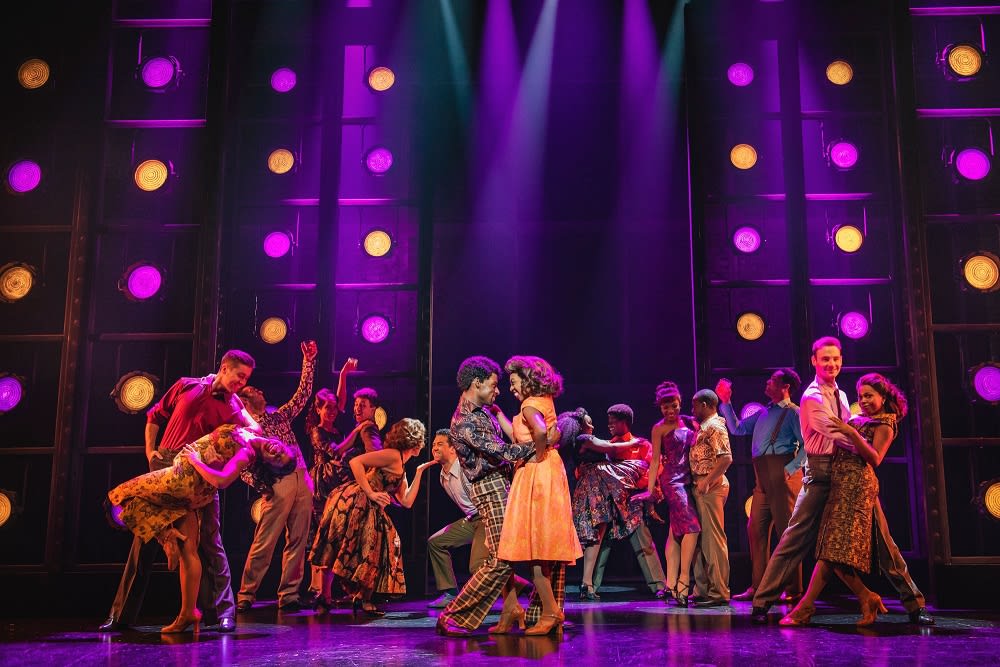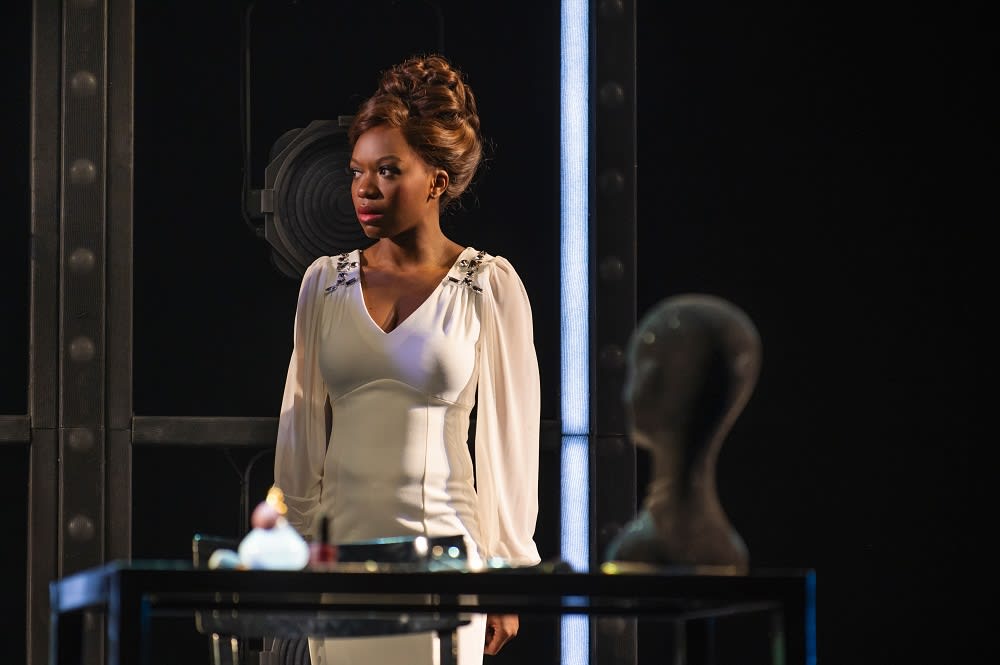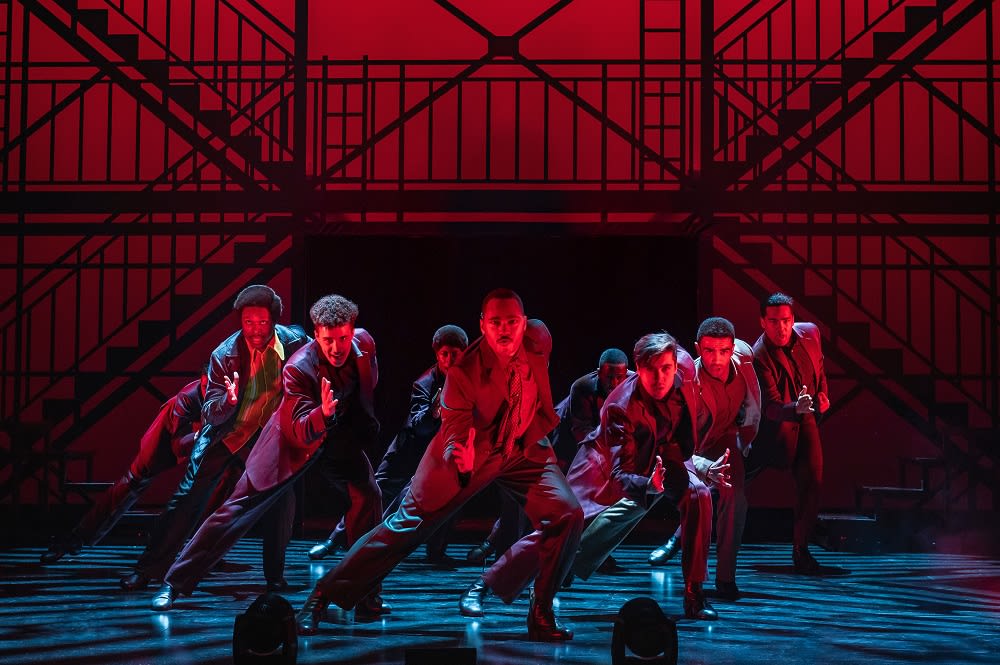 Dreamgirls makes no claim to be based on true-life events or to be biographical but that has not stopped remarks about how closely the storyline and characters match Motown Records, The Supremes and Marvin Gaye. Such speculation, however, vanishes as the sheer quality of the show overwhelms any reservations leaving the audience stunned and breathless.
Dreamgirls balances optimism and talent against cynicism and harsh reality. In the early 1960s, three friends, styling themselves The Dreamettes, hope to find fame via an amateur talent night not realising the show is rigged. Curtis Taylor Jr (Matt Mills) has bribed the judges to ensure they lose and have to postpone their ambitions and accept a job as backing vocalists for R&B singer James "Thunder" Early (Brandon Lee Sears). Eventually, after a name change to The Dreams, they become famous in their own right but Curtis, conscious success in the television age depends on visual as well as vocal appeal, promotes Deena Jones (Natalie Kassanga) to lead singer as she is more conventionally attractive although less vocally talented than Effie White (Nicole Raquel Dennis), who founded and led the group.
Effie does not take demotion well resulting in her rejection from the group. Curtis's management decisions begin to have adverse effects. The pressure to perform smooth ballads goes against James Early's R&B instincts and affects him psychologically. An increasingly messianic Curtis rejects Deena's acting ambitions and tries to sabotage Effie's comeback, setting the scene for a showdown or a reconciliation.
The characters in Dreamgirls are vivid and three-dimensional. Matt Mills raises the manipulative Curtis above a standard villain by drawing out the scale of his ambition; his decisions may be ruthless, but they are not necessarily wrong. Rather than scheming, Natalie Kassanga's Deena is diffident—a duckling unaware she is a swan—while Nicole Raquel Dennis's assertive, even forceful Effie behaves like a diva before the term was commonly used. The idiosyncratic Lorrell Robinson (Paige Peddie) is a marvellous comic character, while Brandon Lee Sears's tormented combination of Little Richard and James Brown is a stark reminder of the cost of artistic compromise.
Casey Nicholaw, who directs and choreographs, sets the mood of a show in a hurry but not in a rush. Not a moment is wasted; the characters do not speak when they can sing, and no-one walks across the stage but struts or dances. Tom Eyen's lyrics often serve as dialogue to the extent the show is as much an opera as a musical. The lyrics draw out the theme of the musical; "Cadillac Car" celebrates the aspirational American dream but also spells out how fashions change and compromise must be accepted.
The show is stylish but not gaudy—there is a tone of restraint, so its lush, slick nature becomes apparent gradually. One barely notices that the sharp suits worn by the ensemble while dancing are also colour-coded. The method whereby songs by black artists are re-recorded in a bland manner so as to be more acceptable to a white audience is made clear by a scene in which the background, props and costumes are all shades of white or silver. A grimy night club converts in seconds and in front of the audience into a sophisticated supper club complete with a full costume change for Nicole Raquel Dennis. Really, that last one is just showing off.
The staging is immaculate. Act one concludes with the torch song / anthem "And I Am Telling You I'm Not Going", memorable not just for Nicole Raquel Dennis's stunning vocals but also her acting; she performs as if on the gallows—defiant but horribly aware she is not going to win. But the power of the solo is ensured by being preceded by a multi-part song between the entire cast, which raises emotions to boiling point while the conclusion, a scene of The Dreams in all their splendour parading across the stage wordlessly, demonstrates Effie's fears are correct—the show will go on without her.
Dreamgirls is a theatrical dream come true.
Reviewer: David Cunningham