Driving Miss Daisy
Alfred Uhry
Richmond Theatre
–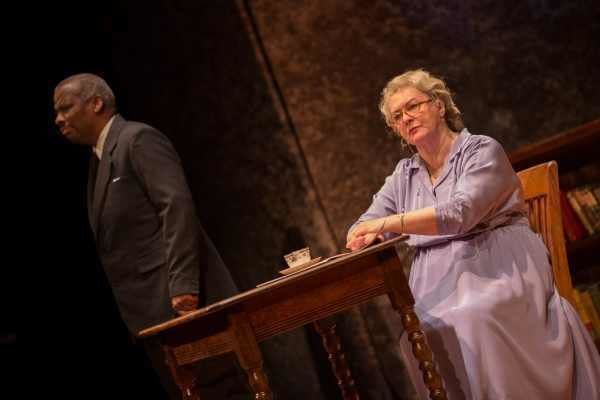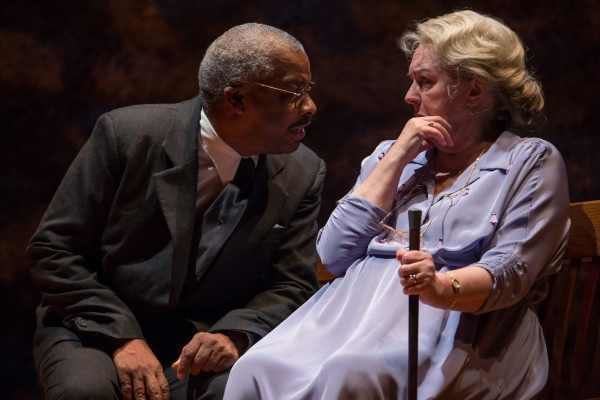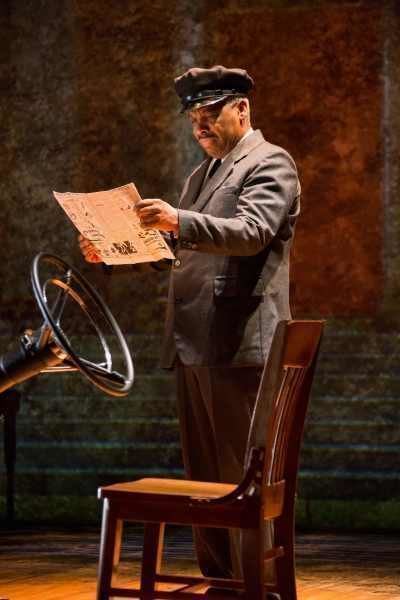 David Esbjornson's revival of Alfred Uhry's 1987 play Driving Miss Daisy scored a big success first on Broadway and then in London's West End at Wyndham's last year, with the powerhouse duo of Vanessa Redgrave and James Earl Jones—both in rather affected, hammy mode—in the lead roles.
The production now tours, with Gwen Taylor and Don Warrington replacing Redgrave and Jones. For me, the production actually benefits considerably from this cast change, with Taylor and Warrington both delivering subtler, more nuanced performances that are much more in keeping with the spirit of this most delicate and low-key of dramas.
Indeed, Uhry's play—which charts the gradual growth into closeness of an elderly Jewish woman, Daisy Werthan, and her African-American chauffeur Hoke Coleburn over almost three decades in Atlanta, Georgia—is a very slight piece of work, one which Bruce Beresford's 1989 film starring Jessica Tandy, Morgan Freeman and Dan Aykroyd succeeded in fleshing out much more substantially.
With black-and-white backdrops offering images of Martin Luther King and the KKK, the social context feels considerably sketchier in the stage version, and, in addition, the way that the driving scenes are handled in Esbjornson's production still remains a problem for me—the sight of the two actors sitting on a bench and a chair as one rotates a steering wheel attached to a silver pole never allows the viewer to really suspend disbelief.
But the heart of the piece is Daisy and Hoke's relationship as it moves from suspicion and disdain (on her side) into dependency, trust and friendship, and that trajectory is touchingly charted here. With Redgrave and Jones in the roles—she either rattling through the lines at breakneck speed or else drawling them out affectedly, and he bellowing and cackling—the play felt strangely unbalanced: there seemed barely a moment when the viewer wasn't aware of observing icons, acting.
In contrast, Taylor and Warrington inhabit the roles of Daisy and Hoke in a more natural, less self-conscious manner, cutting out the affectation. Taylor communicates Daisy's cantankerousness without overplaying it, showing the ex-schoolmistress used to being in control who's frustrated and challenged by what she perceives to be her loss of independence.
She brings unforced humour to the role, as well as some understated lyricism to the scene in which Daisy tells Hoke about the first time she saw the ocean. Warrington partners her excellently, nicely conveying Hoke's wariness and his wry wit, and he's especially good in the scene in which the character's illiteracy is revealed.
The likeable Ian Porter also does a more relaxed job than Boyd Gaines in the role of Daisy's son Boolie, communicating both the character's exasperation at, and affection for, his mother's behaviour.
In sum, this expert trio of actors bring just the right amount of humour and heart to this modest play, making this incarnation of Esbjornson's production a less "starry" but much more emotionally involving affair. Recommended.
Reviewer: Alex Ramon