Drones, Baby, Drones
Ron Hutchinson, Christina Lamb and David Greig
Nick of Time Productions
Arcola Theatre
–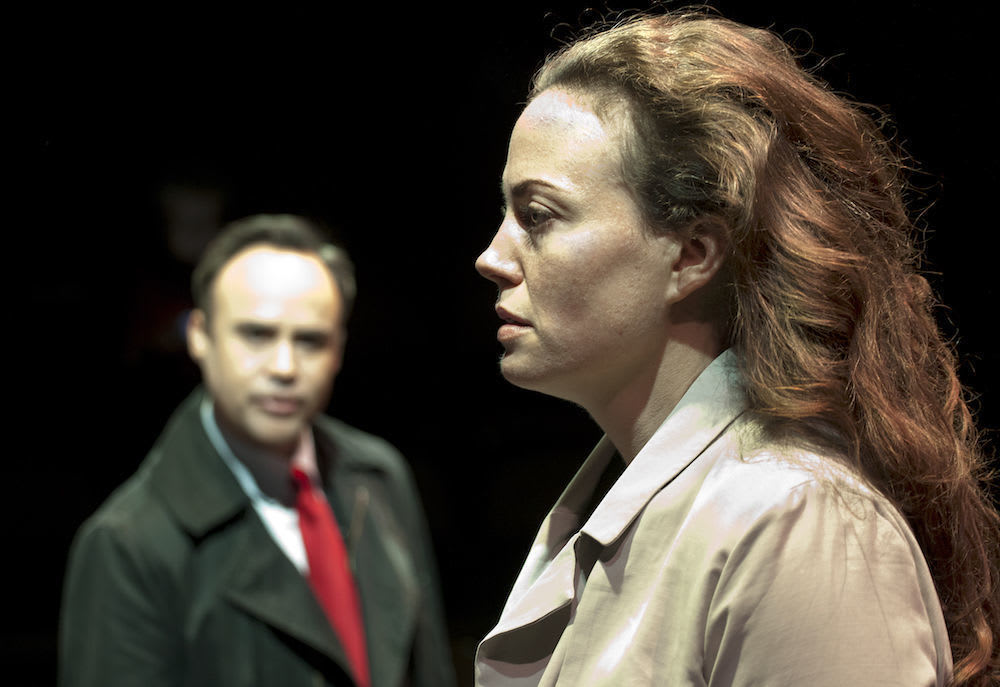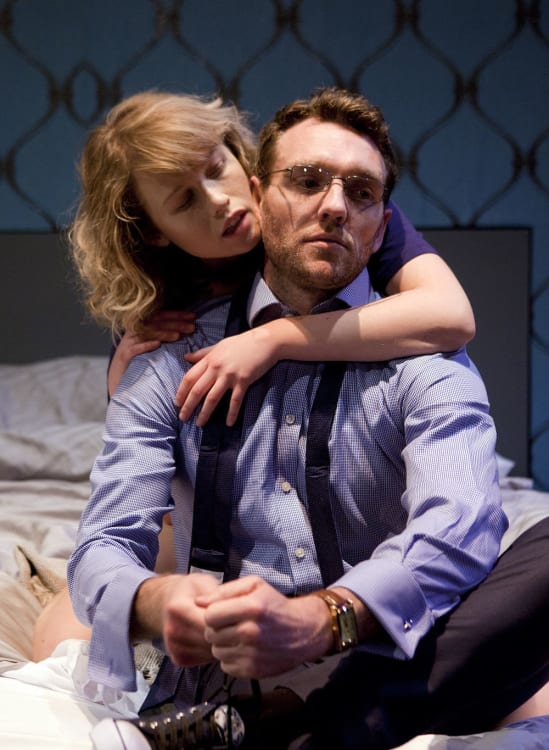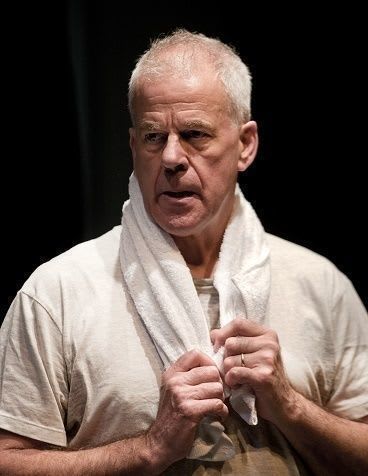 The two plays in this 1¾-hour programme about unmanned warfare are each preceded by short verbatim views on the subject by Clive Stafford Smith OBE, Director of Reprieve, portrayed by Sam Dale. His most telling message is that while others target enemies with their drones, the British seek out their own citizens to please the media.
This Tuesday by Ron Hutchinson and Christina Lamb
Three pairings meet just before 5:30AM in Washington DC. They are connected by work and underlying politics, though a human element emerges from the start.
The opening scene is witness to a single mother's agony as she waits in hospital to see whether her wild daughter can survive the aftermath of a horrific car crash.
The mother's, Anne Adams as Maxine, job is gradually revealed. She is an agent who decides on targets for drones and is singularly direct in her approach, accepting that a wedding party or US agent might occasionally be the cost of taking out an enemy leader.
At the same time, a student and her married lover are ending their regular Monday night's bliss, ahead of the latter's weekly meeting at the Pentagon. We soon learn that he is a colleague of the worried mother, while the strident young woman Meredith, played by Rose Reynolds, has the kind of political views that draw Doug into tetchy debate about the morality of scattergun murder by drone.
Finally, an old general and his younger colleague throw around ideas as liberally as the basketball that passes backwards and forwards between them, in particular highlighting the bitter rivalry between the army and secret services.
Brought together under the direction of Nicolas Kent, the sextet provides a good number of insights and debating points about the nature and (un-)acceptability of long-distance warfare, in which the aggressors are as safe as houses or perhaps not, since those can be blown up at the push of a button.
The Kid by David Greig
After the interval, the focus moves to a living room where two young couples chat about life, the universe and everything.
Miss Adams as Shawna and Tom McKay's Pete are workmates, spending eight hours a day respectively acting as "pilot" and "gunner" thousands of miles from their comfortable workplace.
Their respective partners, Alice and Ramon (Miss Reynolds and Joseph Balderamma), are suitably supportive, acting as quondam cheerleaders as they idolise the warriors and listen to their gung-ho war stories.
What seems like light-hearted satire develops into something much deeper.
First, Alice announces her pregnancy, which sparks chatter about the stresses that prevent Shawna from conceiving.
Next, we learn that the most recent mission was not as successful as originally thought due to that wonderful euphemism: collateral damage—in more realistic parlance, a dead kid.
This frees Alice to deliver a speech worthy of Swift at his most cynical, which allows listeners to consider the double standards that continue to fuel a war which many see as of dubious ethical and moral legitimacy, particularly when death is delivered so safely and impersonally.
This makes The Kid, directed by Mehmet Ergen, the stronger of the two pieces, provoking serious thoughts about the ongoing War on Terror, which sadly never seems to go away.
Reviewer: Philip Fisher