Drowning in Silence
Roni Ellis
Salford Arts Theatre
Salford Arts Theatre
–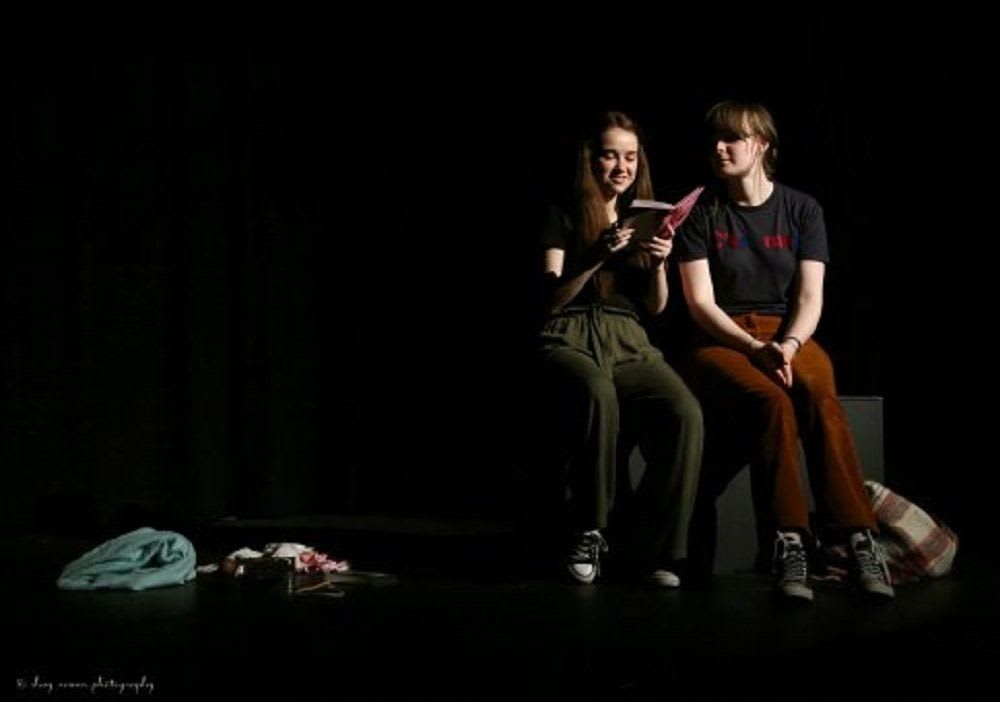 Grief has been the theme of more than one play in the 2019 GM Fringe Festival. Although Roni Ellis's Drowning in Silence is promoted as tackling the same subject, it might be more accurate to say it is about the devastating impact of parental neglect and abandonment. A parent vanishes in what seems like a selfish action denying her children the emotional closure of grieving and leaving them to cope with the feeling that they are somehow to blame for her decision.
In their early years, sisters Michelle (Emily Cox) and Jane (Libby Hall) are close friends. However, when their mother abruptly leaves the family home, Michelle, older by three years, feels obligated to step in and fill the parental void. Jane on the other hand becomes alienated from her sister and gets into bad company.
Author Roni Ellis also directs and sets a very sombre tone for the play. Melancholy piano music plays during scene changes and darkness gradually envelops the stage. Ellis allows the tone to dominate the play to the extent the cast seem reluctant to take any action that might break the mood. Movements are in slow motion as if everyone is burdened by their emotions. After some initial scenes building the relationship between the sisters, the play settles down into a static production where problems are described in dialogue rather than shown on stage.
Ellis uses filmed images to offset the static nature of the play. However, relying on film in live theatre feels like a cheat, especially when used as the closing image of the play.
Emily Cox and Libby Hall do fine work with the material. Hall takes Jane from a studious pupil to a surly, argumentative teen mourning her absent mother and expressing her resentment at her sister who makes an easy target. Cox takes a more mature, thoughtful approach appropriate for a character who feels obligated to assume responsibility. Of the two sisters, Cox pushes Michelle closest to achieving a degree of closure, being able to challenge her departing mother and express her bitterness and confusion. But Ellis does not help the young cast make the dialogue dramatically interesting. Many of the speeches are made directly to the audience rather than as a conversation or argument.
Drowning in Silence is a thoughtful examination of a difficult subject but not very satisfying as a drama
Reviewer: David Cunningham