Dry Land
Ruby Rae Spiegel
Damsel Productions
Jermyn Street Theatre
–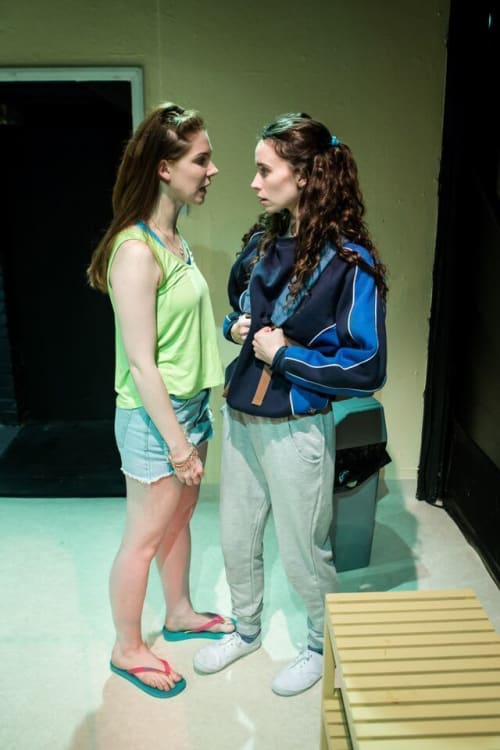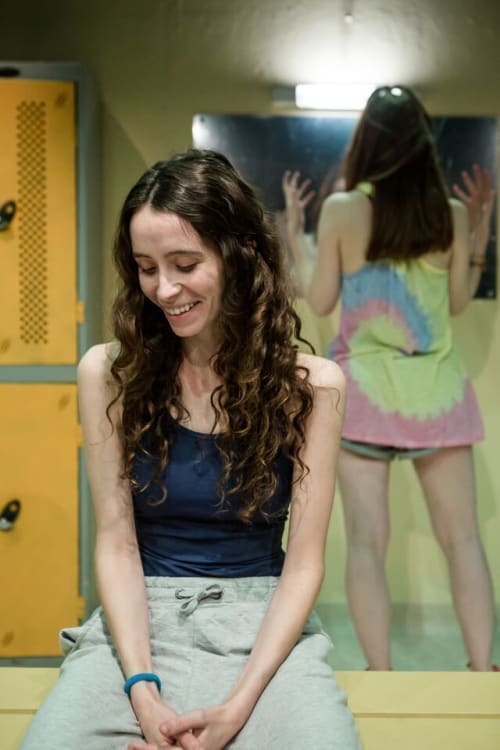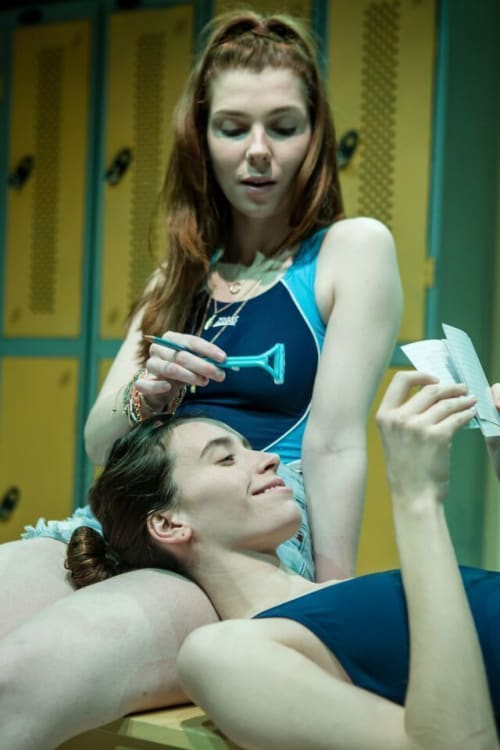 It seems likely that Dry Land draws significantly on the thoughts and experiences of its prodigious young writer, who was a 21-year-old Yale undergraduate when this gritty play was first staged in the United States and, presumably, a year or two younger when she wrote it.
Ruby Rae Spiegel has centred her coming-of-age drama on the members of a Florida girls swim team, through which the concerns of youth are displayed in graphic detail.
While there is a cast of five, this piece is basically a two-hander portraying the turbulent friendship between Ester and Amy, two 18-year-olds close to high school graduation.
They go through a series of trials and tribulations but 90 minutes is not long enough to paint them fully or explore their lives in detail.
The main events that occupy their time are both significant and deeply traumatic.
It soon becomes apparent that Amy's masochistic desire to be punched in the stomach is connected to an unwanted pregnancy. It is also the first of half a dozen increasingly desperate measures that she and her reluctant friend attempt in order to facilitate a DIY abortion.
Compared to that, Ester's attempts to gain a swimming scholarship at College tend to pale into insignificance.
We learn little about school or family life let alone the hardships of training to be a top swimmer, though there are some stories about experiences with boys, most of which are probably apocryphal.
Directing for Damsel Productions, Hannah Hauer-King has found herself a pair of excellent actors to take the central roles, playing in contrasting styles and making the most of their opportunity.
Milly Thomas, who has only recently graduated from Central, gives Amy real intensity and an appropriately nasty streak.
Opposite her, Aisha Fabienne Ross endows Ester with all of the insecurity of youth but also an innate kindness and goodness that her inconstant friend struggles to appreciate.
Both actresses peak as Amy's final abortion attempt is depicted in a shockingly realistic manner that many viewers might find hard to watch, particularly in the intimate setting of Jermyn Street Theatre where nobody is more than four rows from the stage.
In summary, Ruby Rae Spiegel has written a play that is limited in scope but shows considerable promise and is at its best when reminding viewers of the petty hurts and jealousies that make teenagers so unhappy.
Reviewer: Philip Fisher