Dusa, Fish, Stas and Vi
Pam Gems
Finborough Theatre
–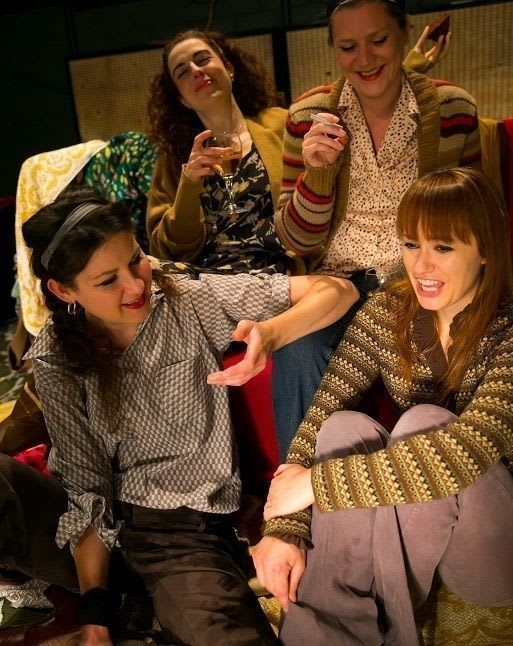 Any young woman seeing Dusa, Fish, Stas and Vi today will probably be very glad that she was not in her twenties in 1976 when Pam Gems's play is set.
The set-up may contain all of the ingredients for a girly sitcom or soap (an anglicised Sex and the City perhaps?) but any comedy is laced with serious drama and a hard-hitting political undercurrent.
The four young women of the title share a haphazard, psychedelic London flat; they could easily have been located near the Finborough in Earl's Court. There, they and we witness a stream of events that make a couple of hours fly by.
Each of the occupants represents a type. Helena Johnson's Vi is a pale-faced, anorexic punk who seems to have lost interest in the world. Emily Dobbs is Stas, who comes across as a fascinating compendium. The northerner is a hospital therapist helping the mentally ill by day who wants to study as a marine biologist in Hawaii and is funding this ambition by acting as an escort (posh term for prostitute).
The other pair come from a different (upper) class. Fish, played by The Thick of It's Olivia Poulet, is one of those well brought up girls who turns political, idolising Rosa Luxemburg and selling and preaching the views of the far left. She also has constant man problems, repeatedly falling for the ones that will inevitably treat her badly.
Finally, there is Dusa, who has it worst of all. Sophie Scott , who really shines in a very strong cast, plays a mother of two children to whom she is devoted. However, having argued with her partner, he has ghosted them away first to Morocco and then Argentina, leading to some of the most convincingly heart-rending acting on the London stage at present.
The horror comes on a little too thick and fast, often heralded by a wicked little 'phone sitting in the corner of Katie Bellman's well-designed living room. The evening is also enhanced by a sharp, nostalgic soundtrack that leads with punk classics before the interval then mellows in the second half of the two-hour running time.
There is a suspicion that Pam Gems intended the audience to laugh considerably more than Helen Eastman's direction encourages. She and her cast do though draw out the feminist politics and constant crises that afflict an unlucky quartet, who are very much of their time.
Despite its weaknesses, Dusa, Fish, Stas and Vi is worth a revival, both as a tribute to a writer who is probably best known for Piaf and also for a reminder of what women's liberation meant back in the days when punk ruled.
Reviewer: Philip Fisher