Dutch Masters: Polish Pieces / Andante / Lieder Eines Fahrenden Gesellen / CANTUS
Choreography Hans van Manen, Jirí Kylián and Nils Christe, music Górecki, Mozart, Mahler, Pärt
Introdans
LInbury Studio Royal Opera House
–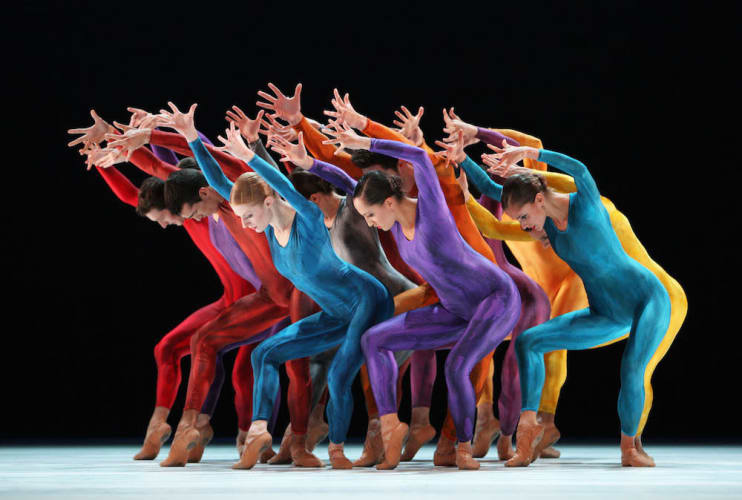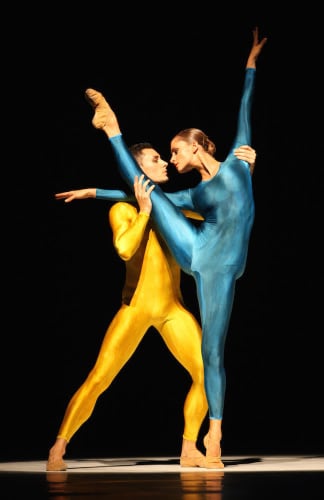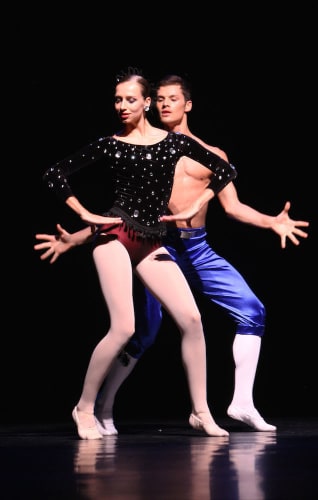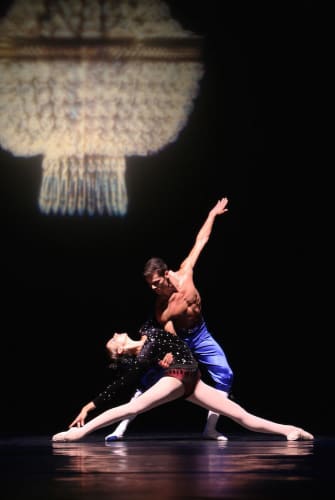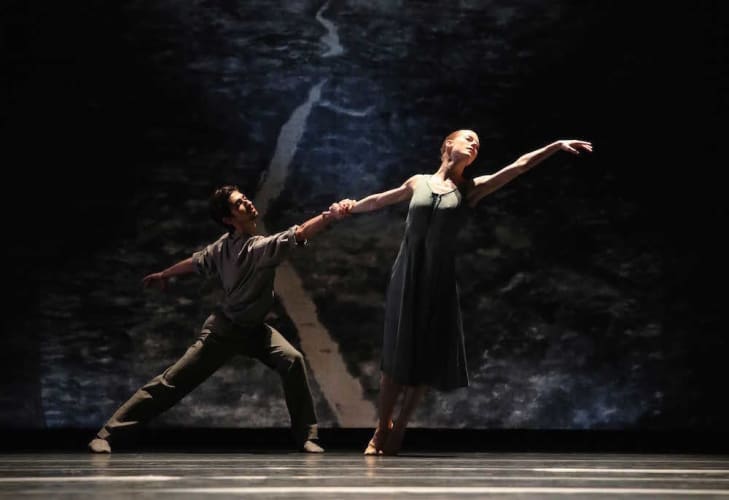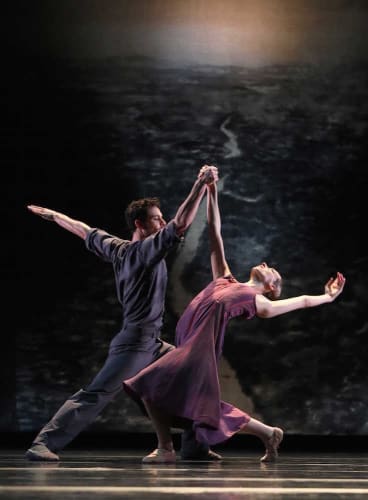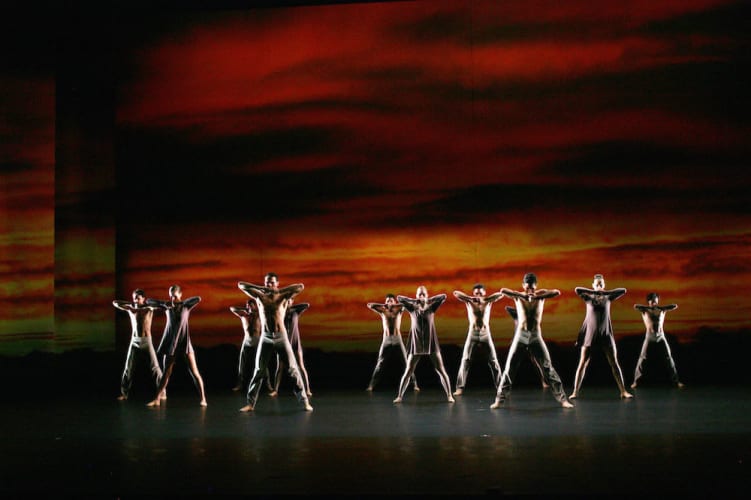 Introdans, based in Arnhem, now the third Netherlands dance company after Het Nationale Ballet and the Nederlands Dans Theater, has been going since 1971 albeit under a different name and initially aimed at a young audience. Since then it has grown and garnered global acclaim. Its objective now is "to bring ballet, in the broadest sense of the term, to the attention of the largest possible public".
On my first viewing (prime seat, fourth row stalls) of them, their musically and choreographically interesting neoclassical programme, I am very impressed. But then the captivating music is stunning, emotive and complex.
Hans van Manen's 21-minute Polish Pieces, created in 1995 for NDT, premièred by Introdans in 2012, is a vibrant work, set off by Keso Dekker's sizzling costumes, shiny unitards of blinding colours. Moves are angular, clean, crisp, proud, glances intense, daring. Raised arms a forest of fronds, supple bodies lunge, form and reform, twist and turn like magnetic points of the compass, and the ending comes as an abrupt surprise.
There's a gripping ensemble automaton section (male and female equal height makes for striking equivalence) to chugging music: Górecki's expressive composition invites abstract thoughts and gestures. But one can always find a narrative in the alluring duets. One speaks of seduction and resistance; another shows resilience; another expresses anger and reconciliation.
The nine-minute Andante (van Manen again) to Mozart is over in a flash, but what a witty gem of a duet, first performed by NDT in 1991, Introdans in 2004. Pascal Scut and the statuesque Yulanne de Groot (I think—there are no dancer credits), he in blue silk breeches and bare-chested, she in jewel-incrusted black top, bring a period classical veneer to proceedings. He's all passionate action, she is serene, a teasing minx.
Jirí Kylián 18-minute composition to Mahler's sad Lieder eines fahrenden Gesellen reflects the narrative of the four poignant Songs of the Wayfarer. Against John F Macfarlane's evocative backcloth—a pathway leading into the sunset—the wayfarer's lieder unfold, each danced by a new couple.
She curls into his supportive arms, then pulls away yearning to be free, he reaches out to her. The first song mourns the loss of his loved one on her wedding day. Curving resistant body language in the first gives way to tenderness and frisky dance in the second song: the joys of nature's balm, a beautiful world out there.
The third is passionate, the man full of energy, there's a sense of wanderlust, but the moves are troubled, emotions complicated, he is in despair. The text speaks of a knife in his breast and her silvery laugh, her blue eyes.
The fourth is the most lyrical. They seem to duplicate their emotions. She's in a pensive mood, a mirage out of reach. The sun is setting, Twilight, submission, introspection. He sinks to the floor, comes to rest under the linden tree. Jennifer Tipton's lighting has seen us through the changing light of the day.
Arvo Pärt's Für Alina, Spiegel im Spiegel, Fratres, Cantus in Memorium Benjamin Britten and Tabula Rasa provide the musical landscape for Nils Christe's CANTUS, created especially for Introdans in 2015. And at thirty minutes, it feels too long.
Thomas Rupert's red sky backcloth suggests a new dawn or the apocalypse and the choreography is overwrought. There's too much of it, it's too busy for Pärt's calm minimalism, for his mystical "tintinnabuli". I am tempted to close my eyes and just listen.
A billowing sheet covers the ground. Leggy girls pull it off to reveal men stretched out underneath it. Is this the dawn of creation? It ends with all of them back underneath it. The cycle of life?
The group gathers, there are tortured solos, couples pair off, men are rutting stags, women gazelles. Inscrutable, spiritual, who are they? What do they represent? The mystery of humanity? The dark night of the soul? The rite of spring? Confused humanity and chaotic choreography... Less might be more. Moves become frantic, hectic, the bells toll, bodies slam the floor, speed picks up, and down they go.
Dutch Masters is a fascinating programme, a generous programme, the young dancers excellent. I am grateful to see it, to discover a company new to me, but I must admit I wilt a little in the last piece.
Reviewer: Vera Liber