Each of Us
Ben Moor
Pleasance Courtyard
–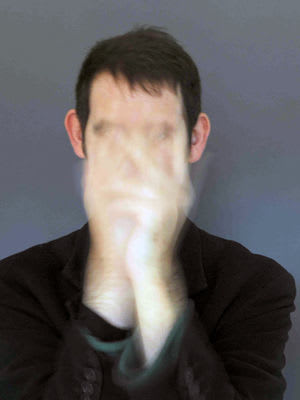 Ben Moor nearly delivers simple, sad monologues about his real or invented life of a kind all too familiar in an Edinburgh August but with a difference. What actually comes out is subverted into a quirky world that is similar to our own but not quite the same.
The result is witty, poetic and at times profound, requiring serious attention that is richly rewarded by comic situations and conversations, which shed light on our existence today.
Each of Us reveals the holes in Moor's life after his strange job as a corporate thwart (don't ask) and wife, Radium simultaneously disappear as happens so often to solo performers.
The strangeness that ensues builds bizarrely introducing visitors to such concepts, inter alia, as the year-ring, the Civil Sarcasm Movement, disclaimer writing, Quaketennis and Storehenge.
Ben Moor's performance style, under the direction of Erica Whyman, is also just a little odd, the physical movements resembling those of a mime artist rather than a monologist.
If you have never seen Ben Moor, go along and enter his strange world. If you have, you will almost certainly already have this charming show on your list.
Reviewer: Philip Fisher