Elizabeth Rex
Timothy Findley with Paul Thompson
Stratford Festival
Stratford Festival Theatre, Ontario
–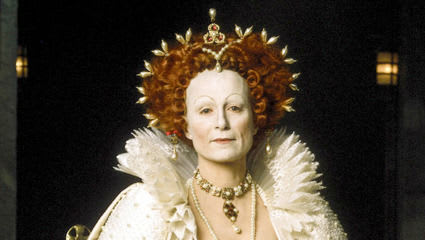 Timothy Findley's starting point for this 20-year-old drama with a provocative, gender-bending title is a familiar crisis in English history that has been the source of much literary endeavour over the years.
Elizabeth Rex opens in 1601 just after the Earl of Essex, reputedly the Queen's paramour, has been indicted for high treason. The day before his execution, it is Findley's supposition that the Queen, played by Diane D'Aquila, invited Peter Hutt's Shakespeare and The Lord Chamberlain's Men to perform Much Ado About Nothing while the wretched Earl contemplated an imminent meeting with his maker.
The catalyst for a period of regal introspection is the company's Beatrice, highly strung, homosexual Ned Lowenscroft played by Brent Carver. Having been confined by curfew, the company is unexpectedly graced by the presence of Her Majesty, somewhat to the embarrassment of Scott Wentworth's indiscreet Jack Edmund, their Benedick.
Despite the fact that Ned, who is dying of the "pox", has had more than his fair share of drink, the fearsome Queen finds a kindred spirit in Shakespeare's favourite leading lady. During a long, dark night of the soul, the two commune deeply and happily. They also strike an unlikely bargain after the Queen offers to "the greatest actor of women in our times" a bold proposition: "if you will teach me how to be a woman, I will teach you how to be a man".
Thanks to Ned's efforts, added to those of Shakespeare, viewers are allowed to delve deeply into the heart and soul of an unhappy woman who has sacrificed so much for what the monarch sees as the good of the country over which she rules. As the Queen enjoys a night of escapism, joining the thespians in their revels, dangerous parallels are drawn between her experiences and those of the lady in the drama that Shakespeare is currently writing, Antony and Cleopatra.
The strengths of this production lie in sensitive central performances from Diane D'Aquila and Brent Carver and the chance to consider a fresh vision of how difficult life must have been for Queen Elizabeth, forced to forego love and most forms of enjoyment in order to serve.
If you were unable to catch the free stream, which ended at lunchtime on 21 November, a vast selection of top-quality Stratford productions is available on subscription at the special introductory price of Can $10 a month. Until just before Christmas, new videos are available free every Thursday for 36 hours starting at 11:30PM London time.
Reviewer: Philip Fisher